Each city escape is sweet. It awakens a sense of serenity and brings a series of spontaneous planning and packing of favorite essentials that will make the trip even more fun. I am not sure about you, but I stand in front of my closet and think about in which clothes I want to spend my weekend mornings, afternoons and evenings. Accordingly, I prepare for the journey.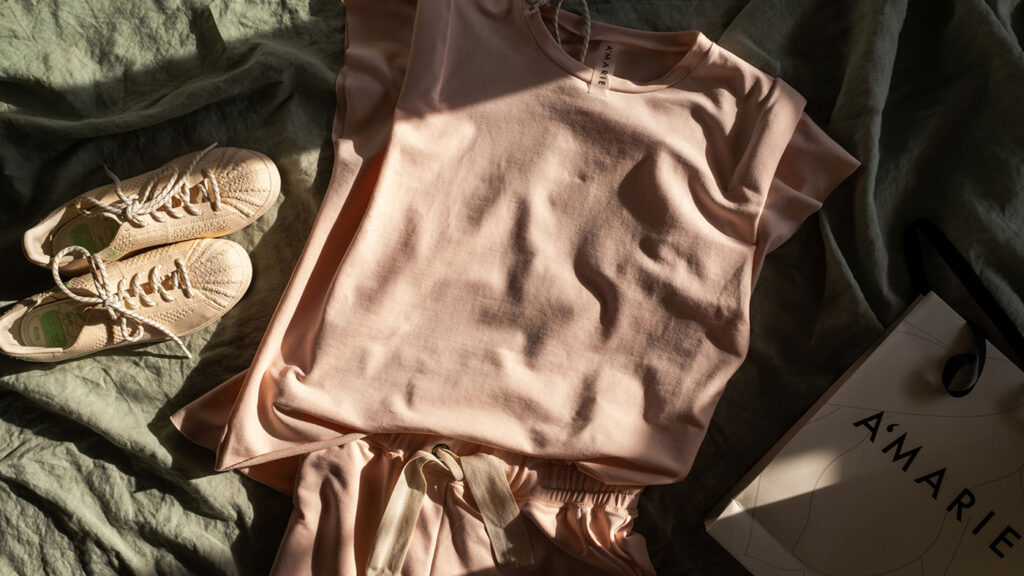 These times have taught us that less is more, so I try to focus on multifunctional pieces as well as on those that I can mix and match for various occasions. The foundation is paramount, and that is the sense of comfort and femininity. On top of that, there is always a place in my weekend getaway bag for accessories that elevate and add personality to my outfits.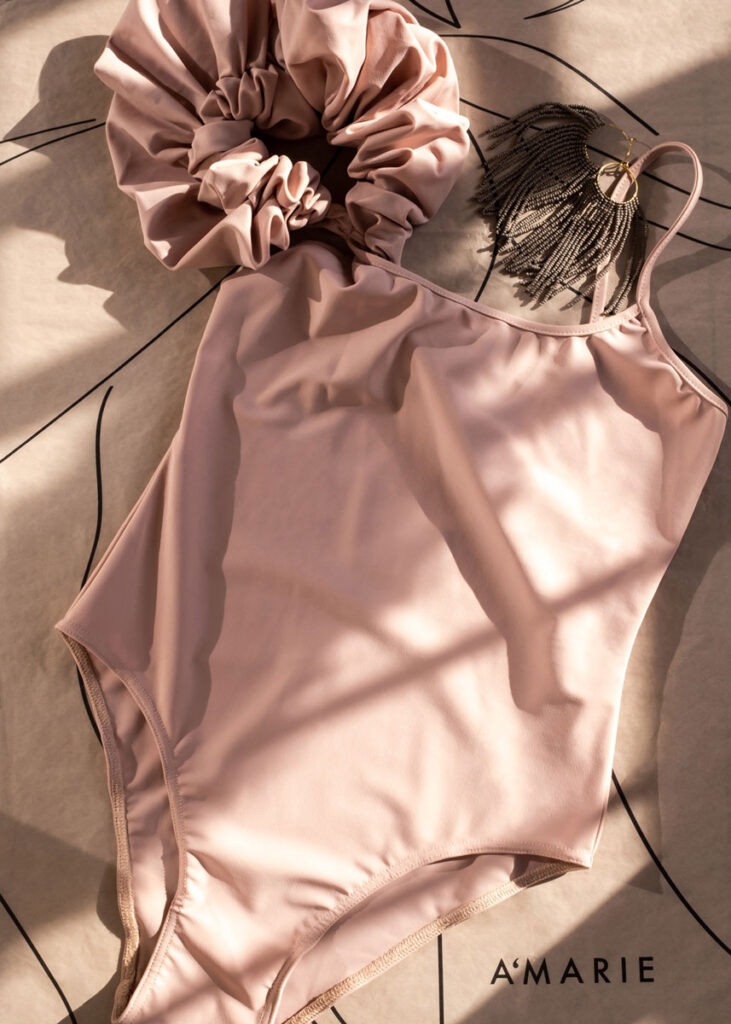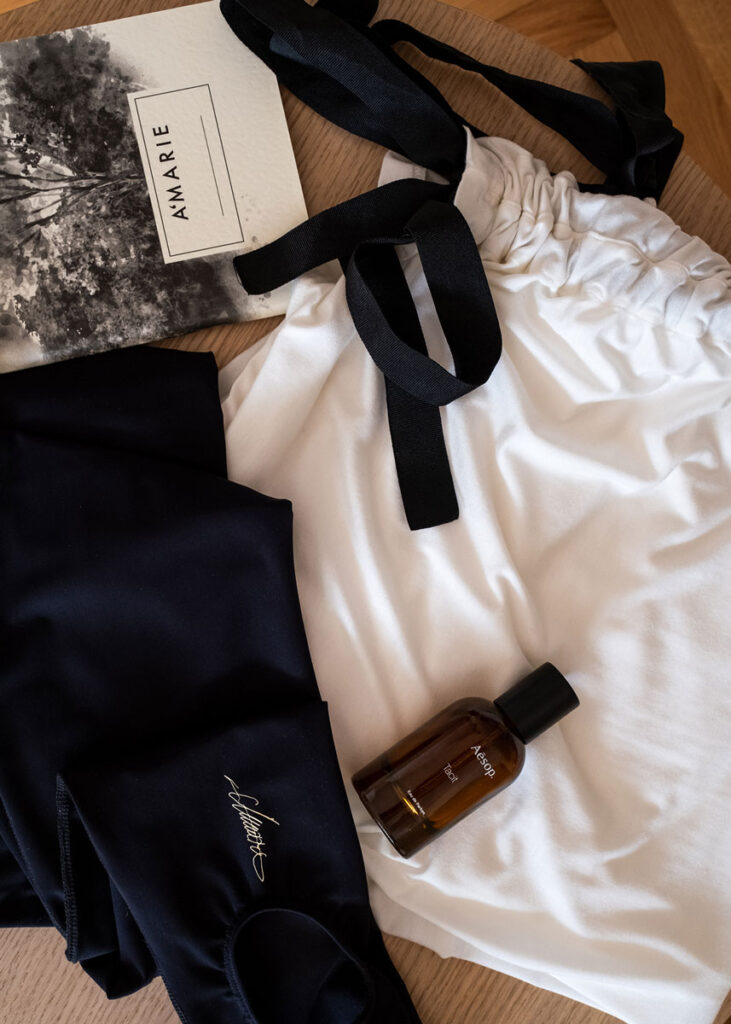 As we approach the end of summer and the fall season awaits us, that will give us more structure and obligations, a few weekends outside of the city will surely help many of you prepare for the challenges that lie ahead. You can enjoy that weekend trip even more with the softer pieces from our A'MARIE Basic collection.
My favorite pieces that I never leave Zagreb without are definitely sets made of soft cotton and natural fabric, which I usually wear separately and mix with each other. Without a Rainbow Muse hoodie, I hardly travel. I wear it with my favorite jeans or tights, and for casual afternoons on vacation. For the walks with my son San, I combine the hoodie with Fly shorts in a smoky hue, which is one of my favourite colors.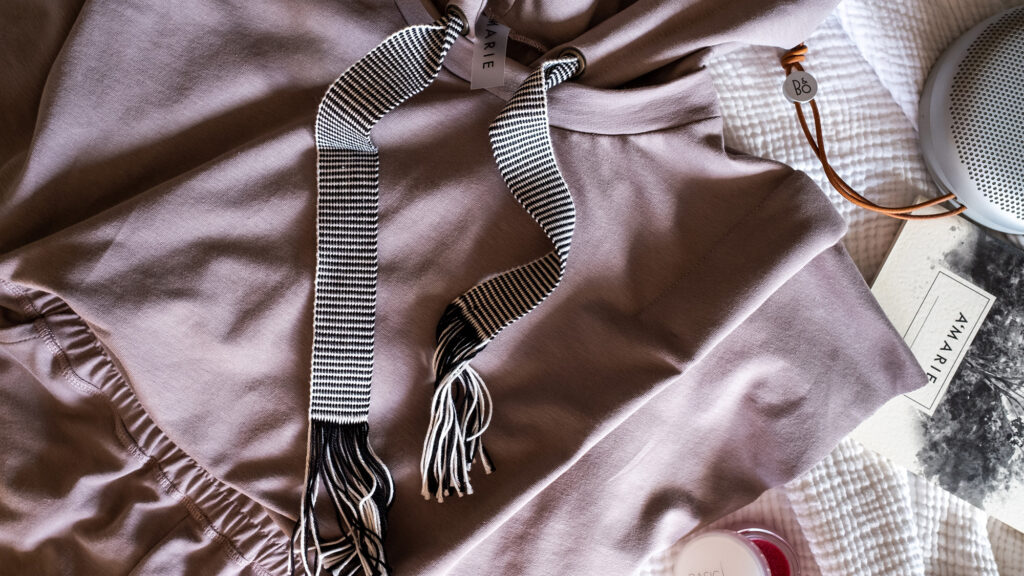 As we are still enjoying the last days of summer, a one-piece swimsuit in addict pink hue is a must. It is a lovely piece for relaxing by the pool or catching the last rays of the sun for a little more than before the arrival of autumn.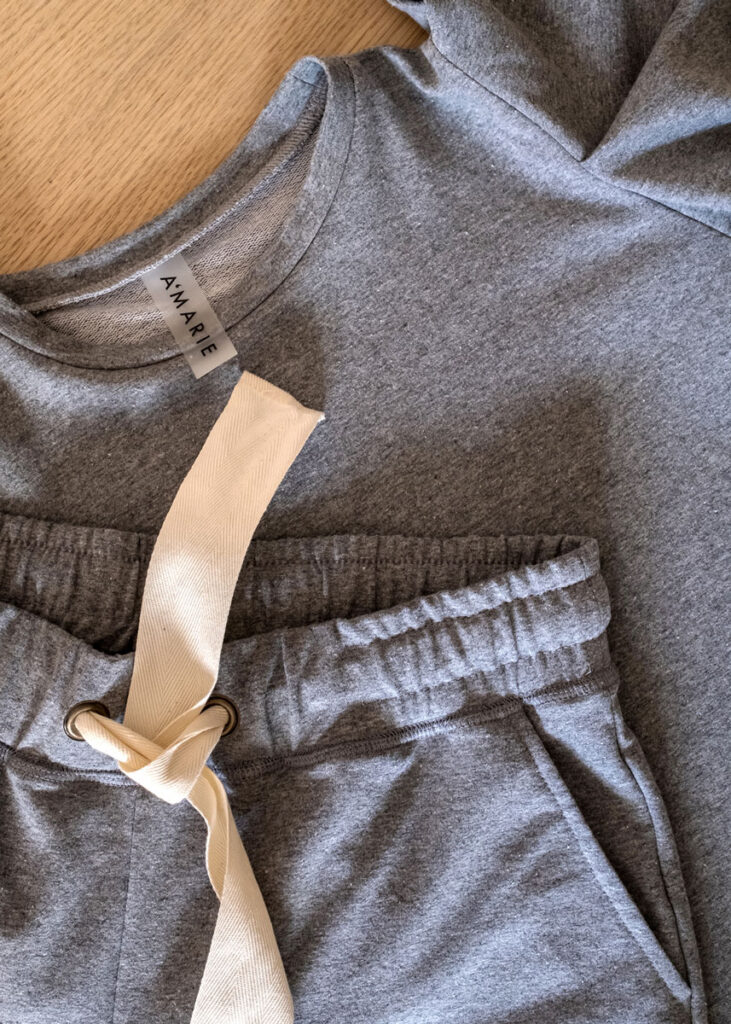 For a slightly cooler evenings, my favorite cozy piece is a gray set that is soft and breathable. It consists of a Miss Muse T-shirt with accentuated sleeves and May cotton pants. What I love about the Miss Muse T-shirt is its elegant touch due to the long pleated sleeves, so I will often wear it for going to lunch or dinner as well. May gray pants are one of those ideal pieces that are always worth having in your bag because you can easily put them on and feel comfy and stylish at the same time.
I hope you will have opportunities for a quick trip and enjoy the Indian summer!