I believe that small steps start big things in the world, so every positive task we accomplish daily will accumulate over time and lead to biggest changes we eventually become aware of. Sustainability, a recent trend that all the world's brands are embracing, is a business philosophy that I have been implementing from the very beginnings of A'MARIE brand. For me, sustainability and luxury are two inseparable concepts that unite everything I personally believe in so at A'MARIE, we systematically take action and are committed to a more sustainable future.
We are focused on creating timeless pieces of clothing that will last for years and that are made of environmentally friendly materials in the fair trade system. We have never compromised in this respect. We are tirelessly educating ourselves about the new eco-friendly materials and production technologies that have emerged on the market, and we apply them to our collections to be as sustainable as possible in our endeavors.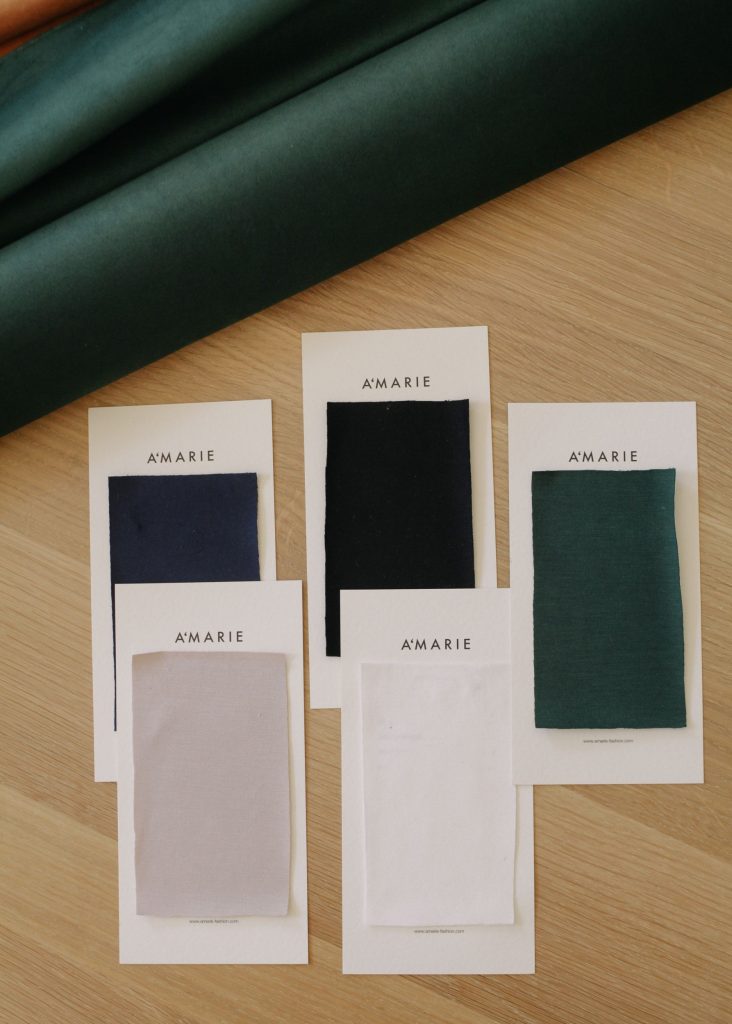 A'MARIE brand has its own production atelier with a team composed of several incredible women. We are all involved in the production process from start to finish, from selecting fabrics, making the first samples to the final products you see in our flagship store and in online store. This, almost like a family work system, is of key importance to our brand, because from the idea to the realization there are many obstacles we face together. I am especially proud of the fact that we have been working harmoniously together for many years with the same goal while sharing the same values in respect to work ethics and environmental awareness. We are permanently, jointly and systematically seeking ways to make our business even more conscientious.
In this respect, I would like to let you know that A'MARIE clothes and fashion accessories are manufactured manually in Croatia at the highest standards. Every piece you see in our store has gone through the hands of my team and myself personally. We collaborate with small local manufactures with tradition with whom we have built strong partnerships. We pay special attention to the usability of the materials we work with in order to reduce waste.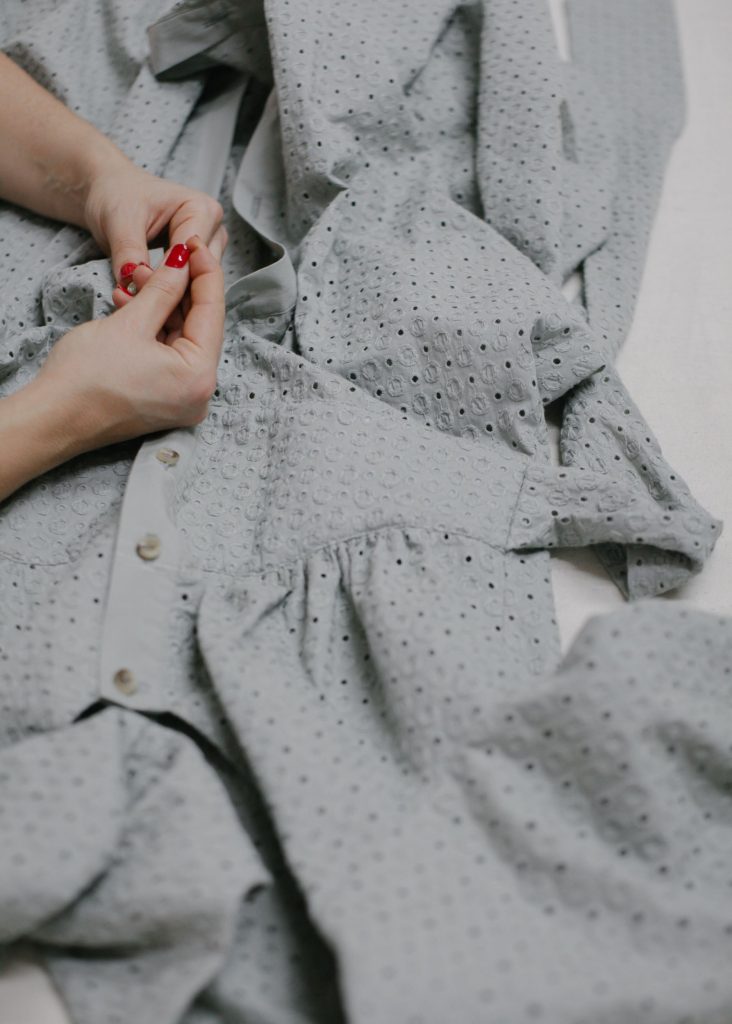 The philosophy we promote is "buy less, wear more", which consequently affects the ecological awareness of our customers as we help them focus on giving priority to quality over quantity. Furthermore, we are trying to ensure that our packaging and purchasing experience is as sustainable as possible, so we offer cotton shopping bags at our flagship store in Gundlic Street in Zagreb. In the near future, we plan to introduce biodegradable paper bags for our online store.
The materials we have used so far and which we are exceptionally proud of are the essence of every collection. Without good quality materials produced at the highest ecological principles, there is no story of sustainability. This leads me to the very important topic of prices that often come to focus in the public. The use of amazing materials in manufacturing/niche production inevitably affects the price of clothing but in that case the buyer is always aware of the quality and origin of their purchase as well as the production conditions.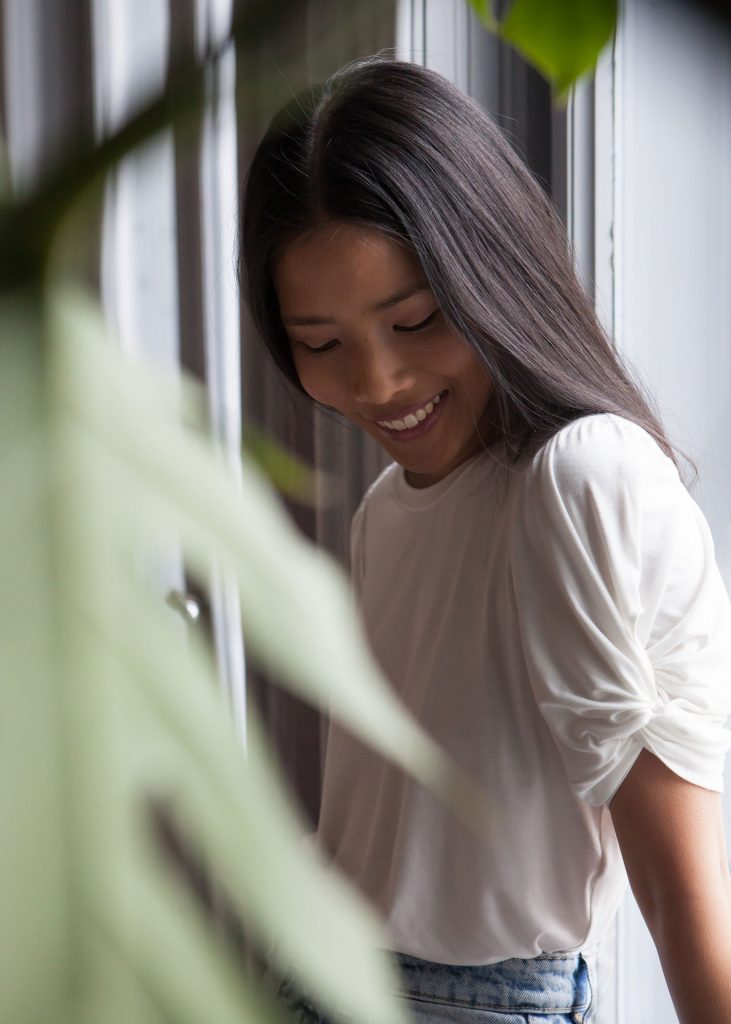 At A'MARIE, we use some of the finest materials that combine everything we represent as a brand: quality, ecological awareness and luxurious finishing. Main materials we use in all our lines are Lenzing Modal, Lenzing Tencel® and Alcantara
Lenzing-Micromodal is the fabric that we always use because it is pliable, of high quality and durable. It is made of beech wood cellulose and the production process itself is especially sophisticated and ecologically optimized.
When the wood pulp is sufficiently matured, chemical treatment begins and a thick honey-like mass is obtained. This mass is then passed through micro-fine nozzles and fibers are spun. The fibers pass through the process of washing, drying, stretching and cutting to get the most resistance and quality.
Micromodal therefore does not lose shape (does not stretch as less quality materials), the color lasts longer, it can be washed countless times without fear of color fading and is treated with non-chemical colors. As a result, we have almost indestructible material that feels on the body as a second skin and does not irritate when wearing. At A'MARIE we use Micromodal to create our Basic Collection and we make use of every bit of the material. With smaller pieces we manage to create adorable lingerie. Consequently, we produce minimal waste which in accordance with the principles of sustainability.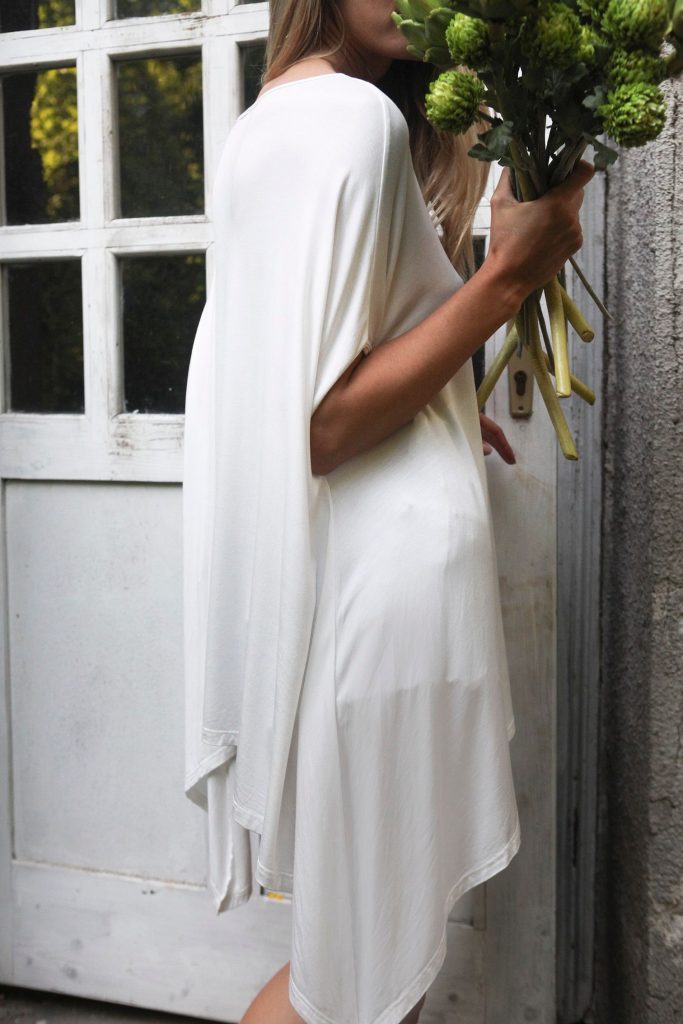 Alcantara is the most luxurious version of eco-leather that has become extremely popular a few years back due to its quality and durability. It is produced in Italy in the factory with the same name. The texture is most similar to suede and is obtained by advanced industrial processing of recycled microfiber and non-lacquered polyurethane that after finishing provides fine soft fibers with exceptional ease and high endurance.
Alcantara is up to 50% lighter than the real leather, hence more comfortable to wear. The factory is proud of its label "Carbon Neutral", which means that the production itself is carried out at the highest ecological standards. Alcantara is elegant, soft to the touch, easy for maintenance, in winter it warms the skin and in summer it is cool. It is also is easy for tailoring.
Tencel fabric we use in our Basic Collection. It is derived from the core of the eucalyptus tree and is known as one of the highest quality natural cellulose fibers today. It is exceptionally comfortable and soft on the skin; it has higher durability then cotton, and is, therefore, ideal for making garments for every day wear.
In conclusion, I hope I have been able to describe this very important and personal topic in the right way, knowing that every day is a challenge, but also the opportunity to act conscientiously. Do what you like, live as you wish, and keep in mind that every step of your life shapes the world for the next generation.