STYLE LETTER: Ana Tevšić Nauković
Ana is truly one of the most authentic women on the Croatian scene. She lives what she loves and she impeccably balances her personal life and work. Her style is followed by her designs and visual identity, as well as the ravishing studio in Dezman Passage in front of which we always stop. As a new guest on our blog, Ana reveals how she styles and matches her new pieces from the A'MARIE spring collection.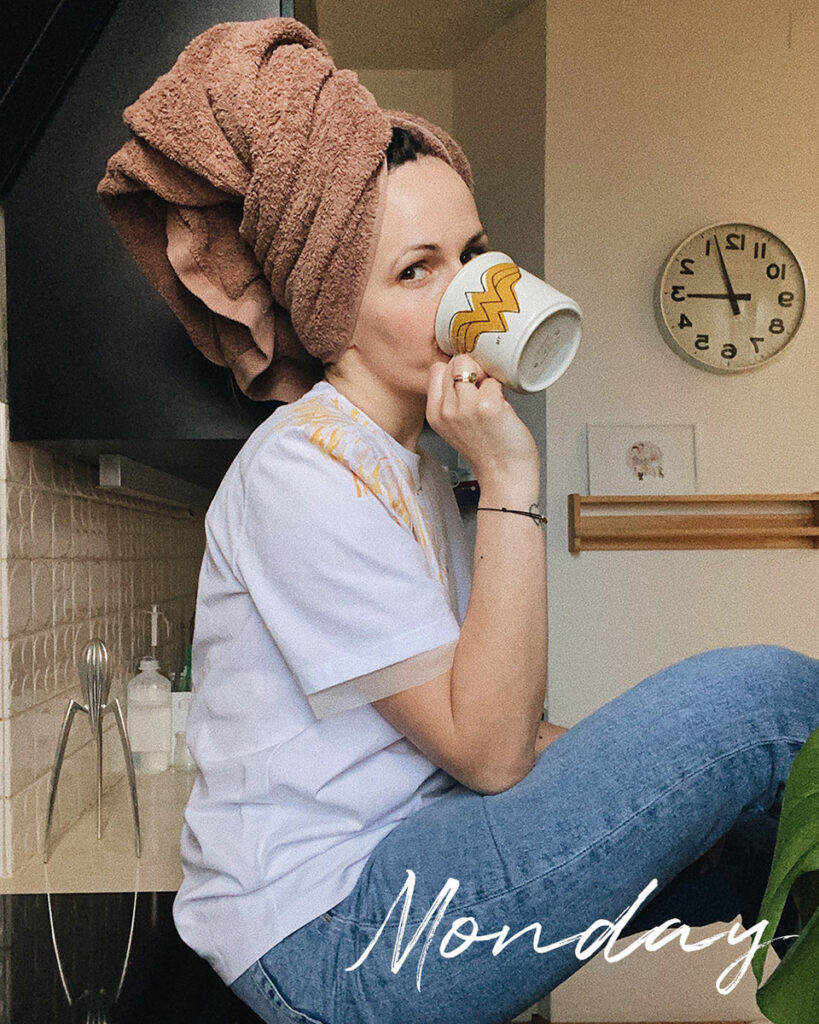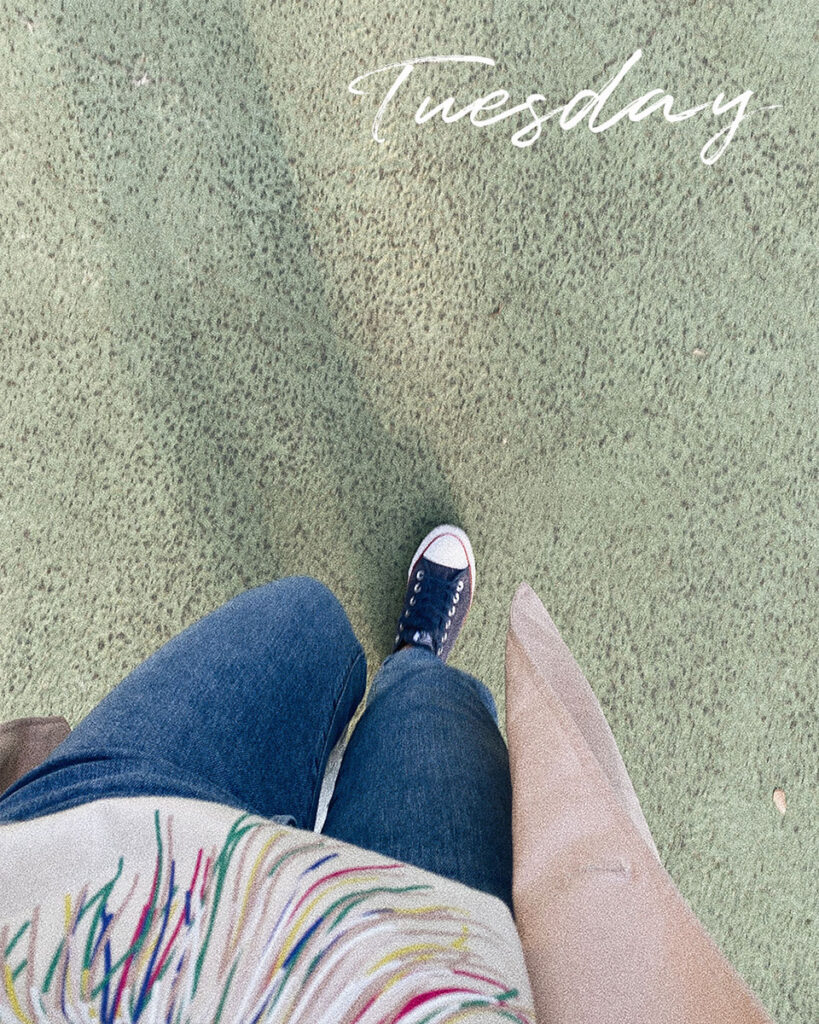 What is the overriding principle of your daily outfits?
Comfortable pieces in which I feel confident is the only requirement I stick to. The outfit of the day primarily depends on my daily tasks and activities, whether I have a business meeting, a training or do I take the kids to the park after work, or I draw on the computer or work in the studio on samples. I prefer outfits that I can seamlessly transition from day to night with a few little hacks, like changing shoes. The exceptions are occasions such as a celebration when I opt for a dress.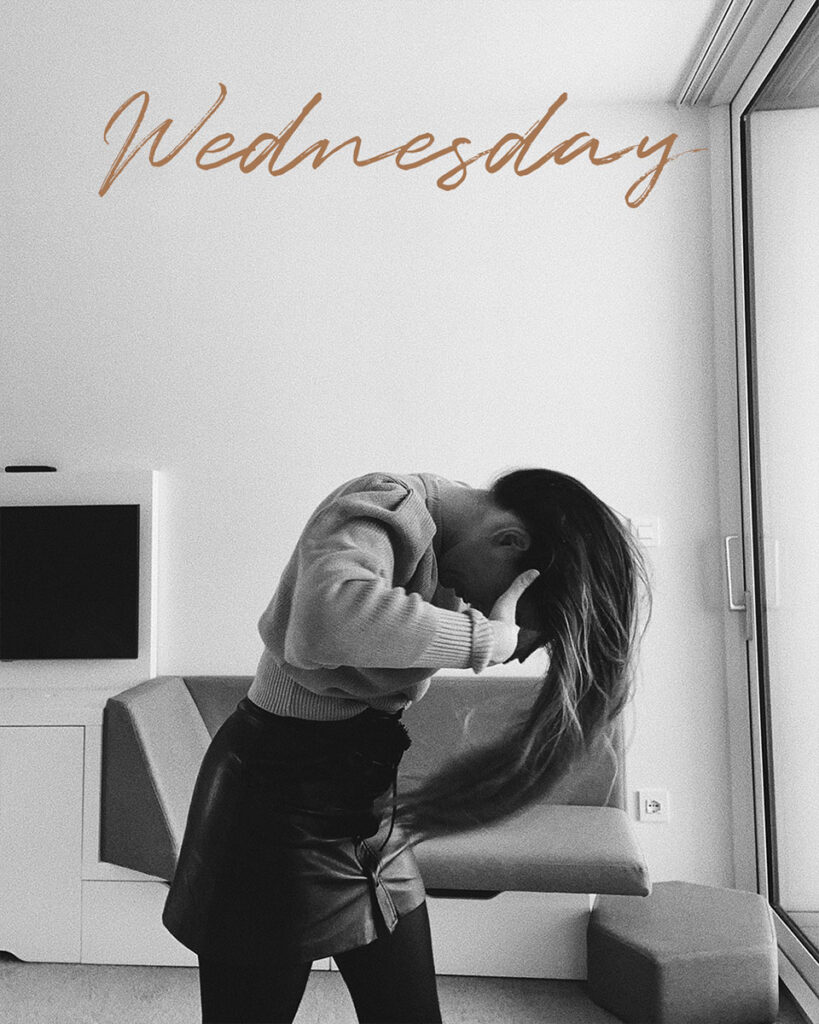 What are your go-to pieces you can always rely on?
I have realized that a solid foundation of key pieces in my wardrobe simplifies my life. For example, good staples like plain cotton T-shirt and jeans, open back shirt and high-waisted trousers, oversized knitwear and a belt. There are also a men's shirt and a mini skirt. I wear a trench coat whenever possible, it is my absolute favorite piece of clothing I own and I enjoy it with various combinations.
You have three little kids. How has being a mom influenced your style?
In many ways actually. Since I became a mother, my fashion style has changed and I have finally defined it. This is due to the fact that I gained more self-confidence. I choose clothes better and smarter, I finally know who I am and what I love. I know how to better prepare for picnic with the kids, playing and travelling. Comfort and function above all, that is the main difference.
Lately, how do you approach fashion and shopping?
I shop rationally with a clear goal, I also avoid impulse buying. Except when I shop for my kids because cute options are endless. Unfortunately, they grow up so fast. On top of that, the lack of traditional season changes can be challenging.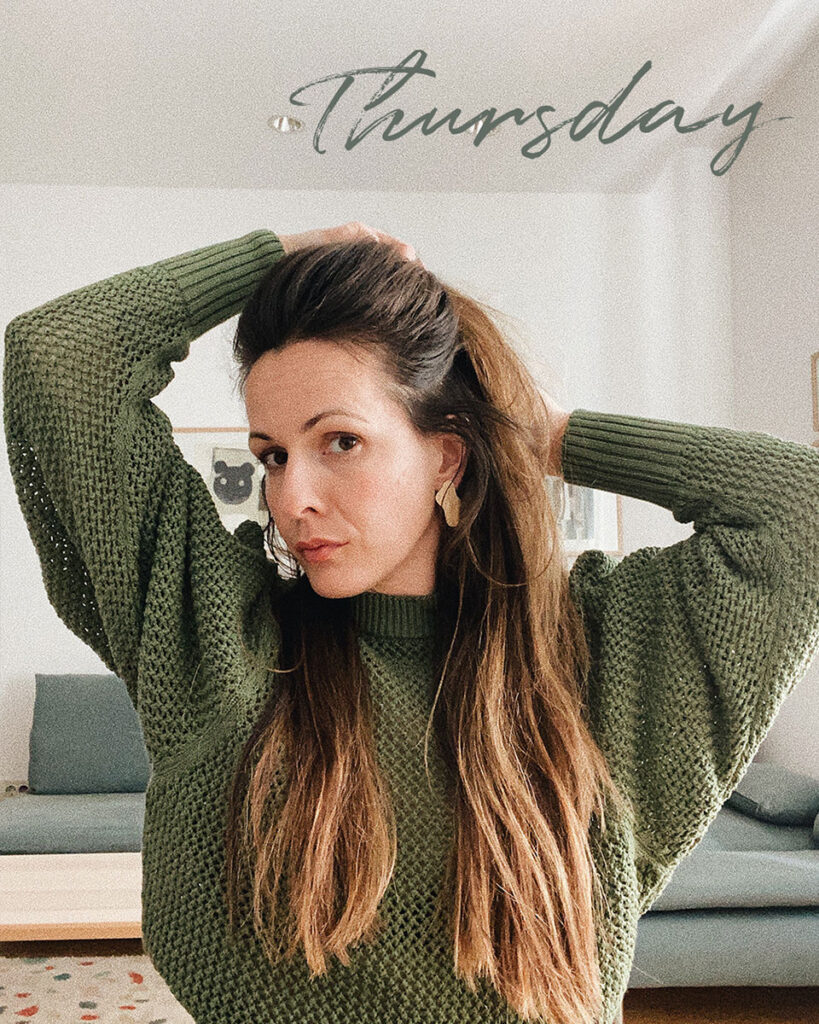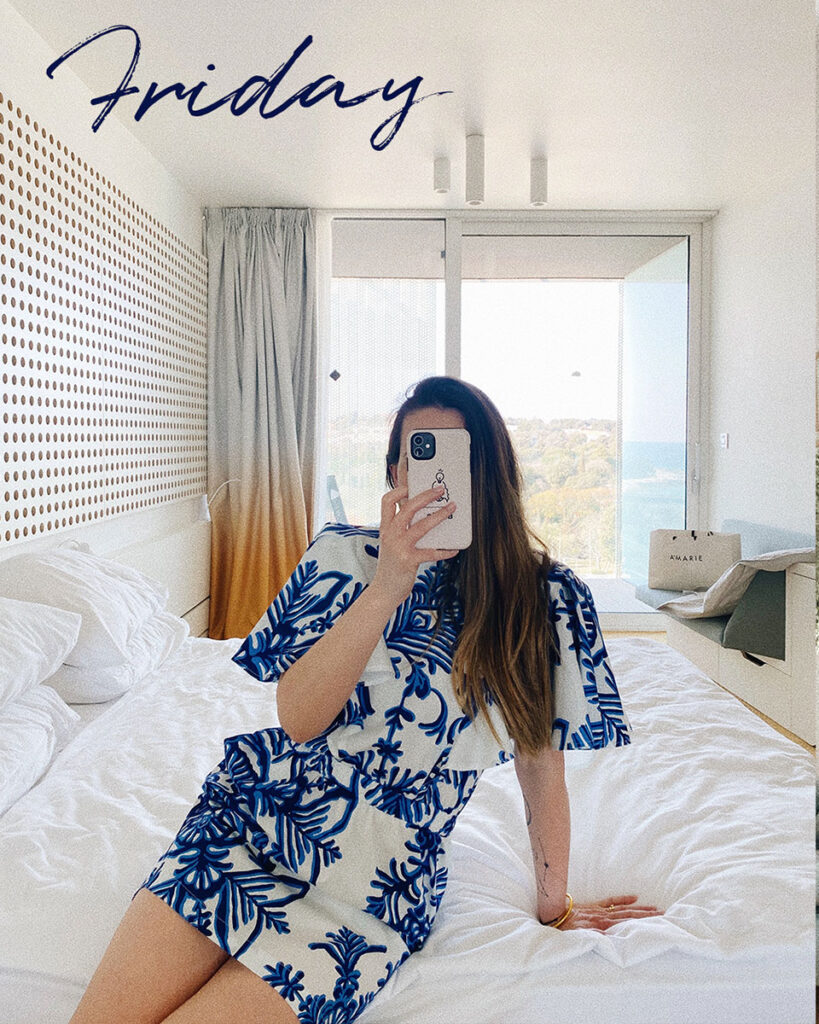 Do you prefer online shopping or purchasing in a store?
I prefer online shopping. I attend to it when time allows and it's easier to manage wishes with possibilities. Online shopping is not impulsive, sometimes my shopping cart is full for a while before I complete the purchase. What matters is that I am familiar with the store where I shop, the brand's sizes, fabrics and textures. To shop in a store requires time and planning, so I am very happy online shopping exists. However, I always emphasize that the experience of shopping in a store is unparalleled.
We follow your ingenious creative collabs that are truly authentic and recognizable. How do you manage to stay true to yourself in business?
Thank you for your compliment, it means a lot. I have to admit that it is more intuitive than planned. I cannot explain it differently, it is the best way I know how to communicate. I'm very happy when someone tells me that they recognize my work without reading that it is actually mine. This is the best sign that I have my own style, a specific way of creating. I still strive for that.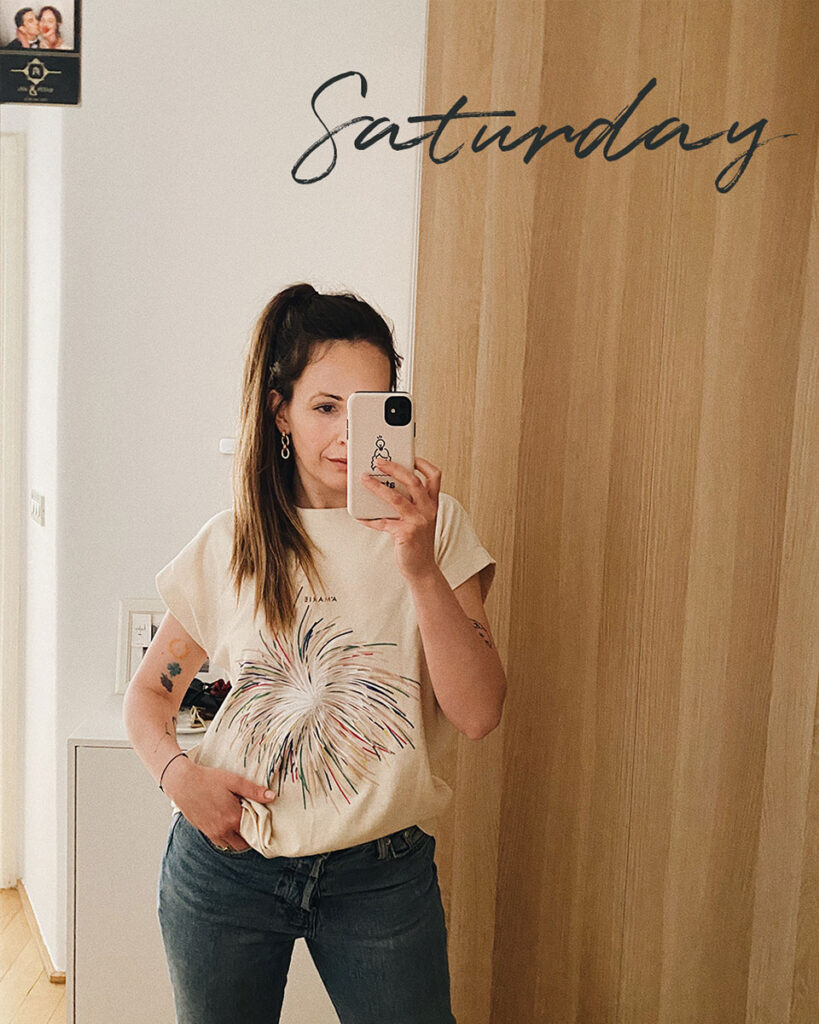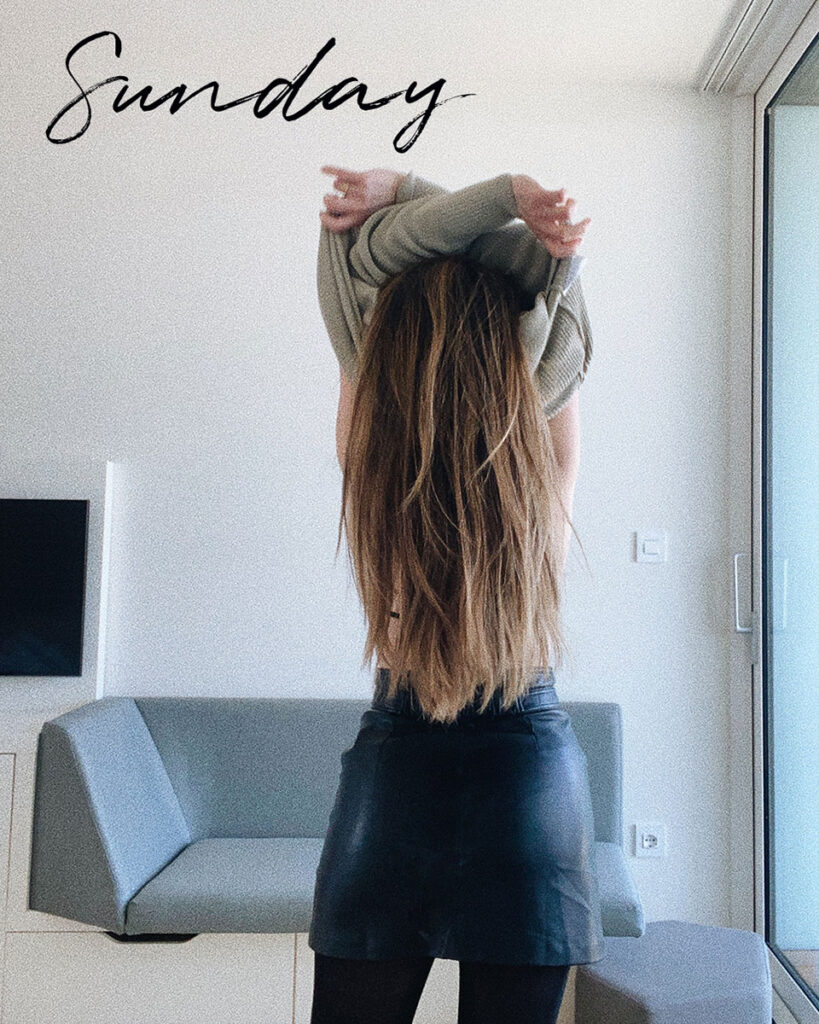 What type of music do you play when designing?
If I'm researching, preparing a concept design or reflecting on my work, then I need music that is pleasant and that doesn't interfere with my concentration. It's usually soft rock of smooth jazz. On the other hand, to motivate or activate myself to realize an already well thought of idea or prepare a presentation with the notes that are already ready, I play pop or rock.
What are your plans as we look forward to spring?
This period is very busy for me every year. After the winter I have the biggest rush of work and plans that overlap with a couple of birthday celebrations that are dear to me. Considering that the last two years were difficult for all of us, I am happy with the little things that can brighten our day. In addition, I always celebrate the arrival of spring in the studio, which makes me especially happy. This year I am preparing something special, and I am very excited!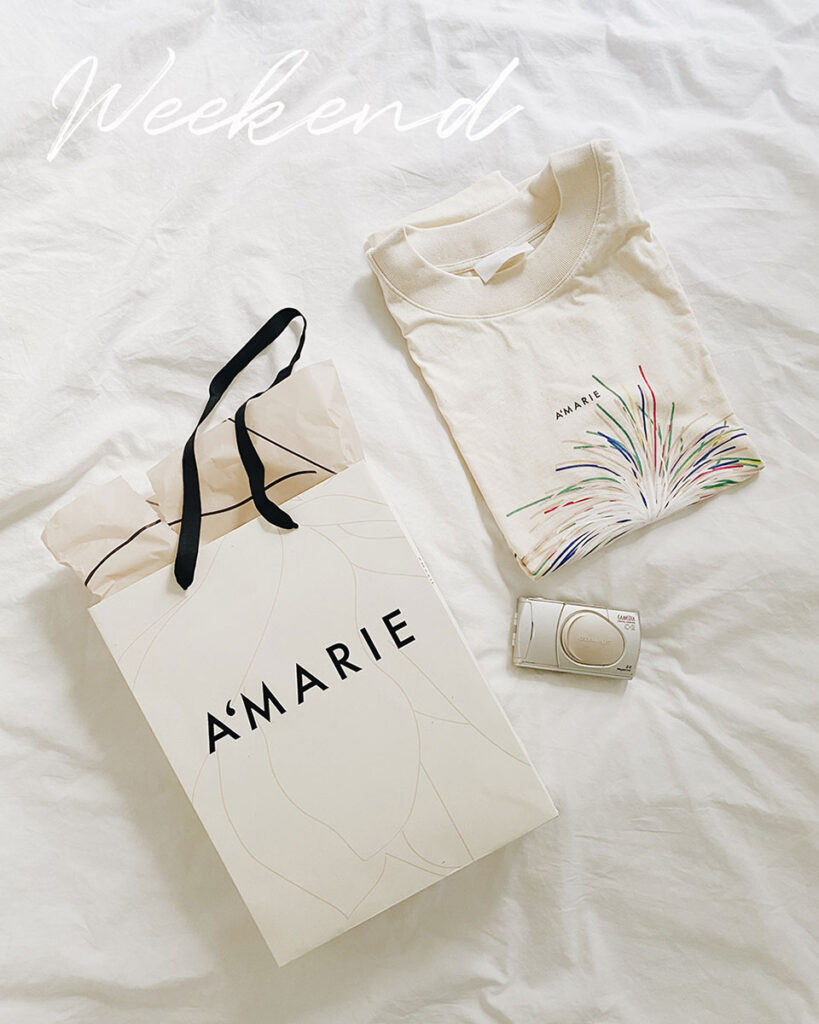 What are you especially looking forward to in the future?
It's hard to think about the future without being aware of the world around us. Sometimes it's challenging to find a meaning. I seek solace in talking to friends and absorbing art, I seek hope in creation. I look forward to my children, husband and every moment spent with them. I look forward to travel, new experiences. I look forward to the sun, longer days, being outside. I look forward to everything positive and creative, upcoming projects and new business challenges. I'm looking forward to this too – so thank you from the bottom of my heart for the invitation!