Maja. Mother of three, and stepmother of three more. After years at an international consulting firm, she found a new passion in her life. A green, earthy powder that has great benefits not only for the body but also for the mind. Matcha powder became something she loved and enjoyed, and now she promotes its benefits for living. Connecting their famous matcha with the whole well-being movement for her company, Materia. We had a few questions for her just to find out a little bit more about that truly powerful powder that keeps us going through the day. I hope you enjoy learning more about it as much as we did. For this occasion, Maja welcomed us to their lovely Materia office in the center of Zagreb.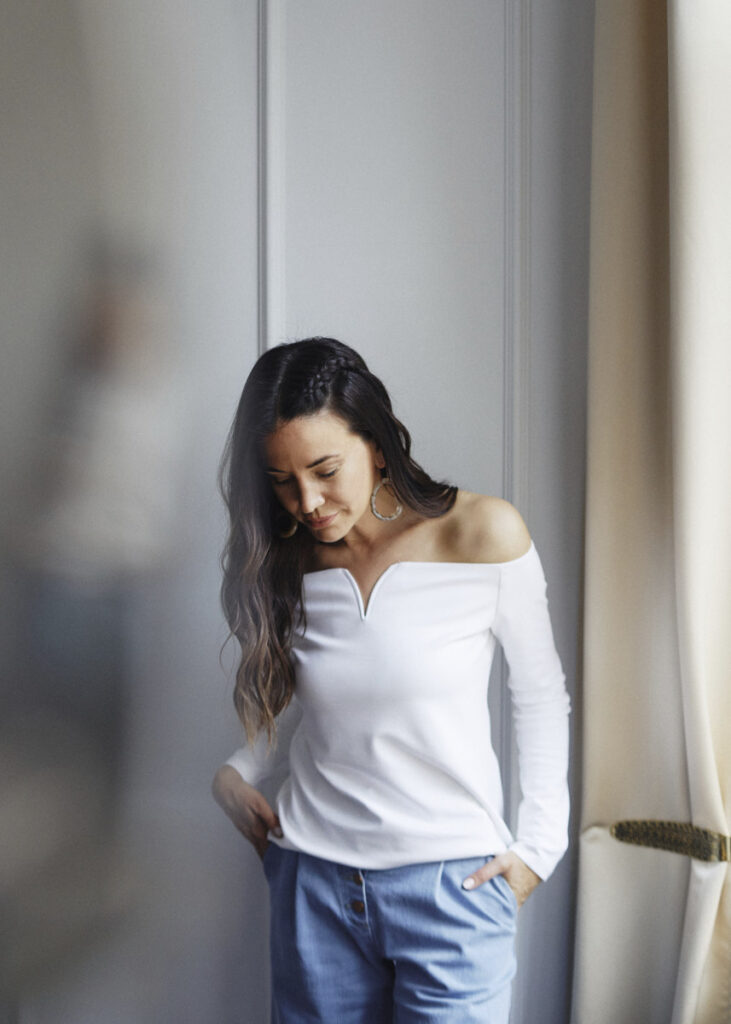 1. What inspired you to start a well-being company?
Materia is a lifestyle concept that promotes well-being and longevity through functional products, mindfulness, and self-love. The idea of starting such a brand had been maturing for a long time. I always knew that I wanted to pursue well-being, but several things needed to align and fall into place before I could even start, both personally and professionally. After reaching a certain phase in my life, I felt a strong urge to make a change and listen to my heart, which led me in this direction. As a working mother of three children and a stepmother to three more, I'm always searching for intelligent products to support a hectic and fast-paced lifestyle, and that was my guiding principle: what helps me, I believe, can help others too. I launched the Materia well-being story in parallel with my long-standing career at an international consulting firm, where I served as the head of business development and marketing and also led the human resources department for several years. I'm interested in everything that makes us feel and, consequently, look better. I love early morning awakening, exercise, meditation, healthy food and drinks, matcha, adaptogens, and dark chocolate.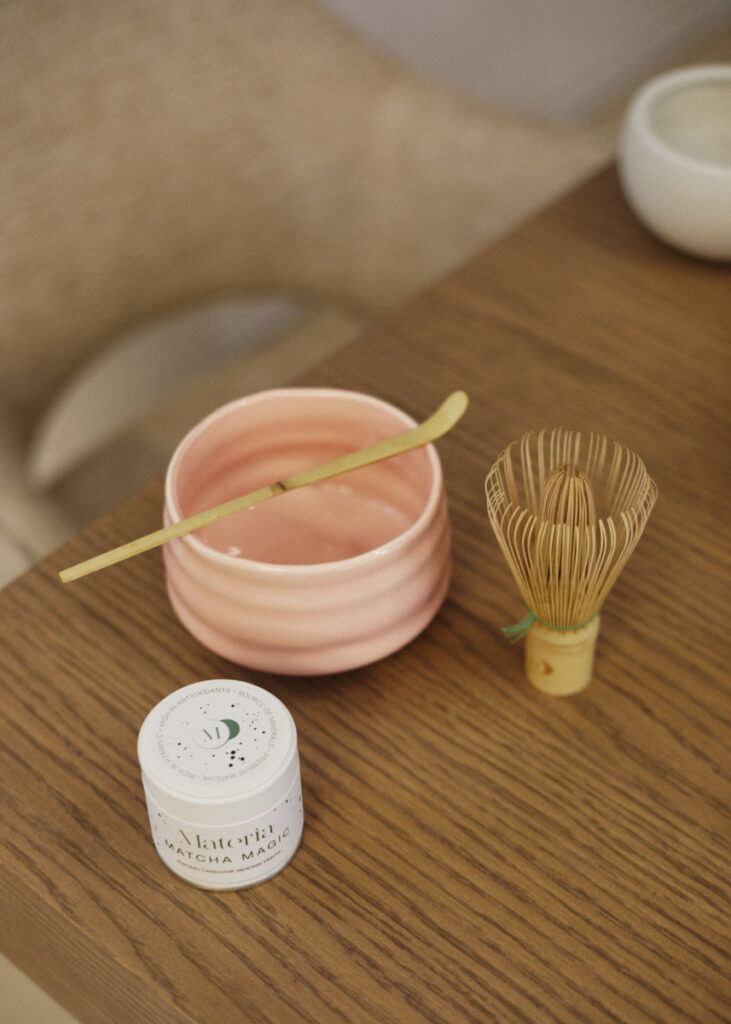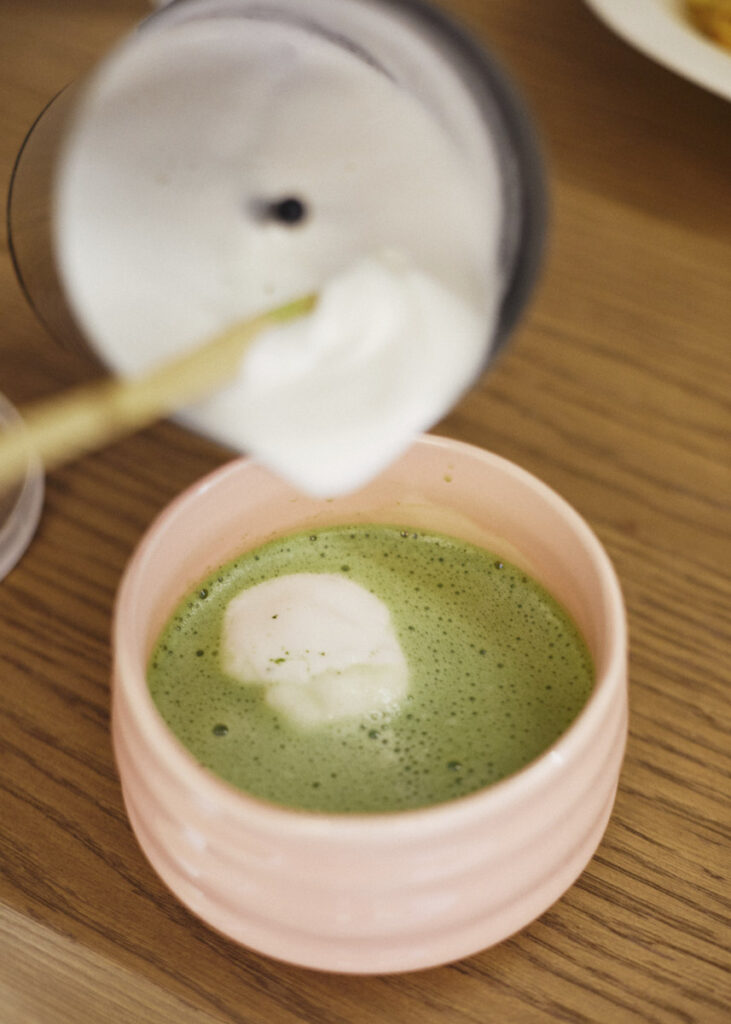 2. How did you discover the benefits of matcha and its connection to overall well-being?
I tried matcha for the first time around 7 or 8 years ago in Kyoto, where it was served as a welcome drink in a traditional Japanese hotel called – ryokan. I was intrigued by this green beverage and started to explore it further. Upon returning to Croatia, I was frustrated that I couldn't find the same high-quality matcha I had consumed there. What captivated me the most about matcha is the feeling I have while drinking it, which lingers even after. It brings about a gentle lift, as one could say, a calm euphoria. That's how I want to feel all the time, haha. That's why I drink three to four cups a day. Matcha is actually powdered green tea, and we all know how healthy green tea is. It's said that a cup of matcha has the benefits of 10 cups of "regular" green tea. Furthermore, I see how it positively affects my whole body and my skin, giving it a kind of matcha glow!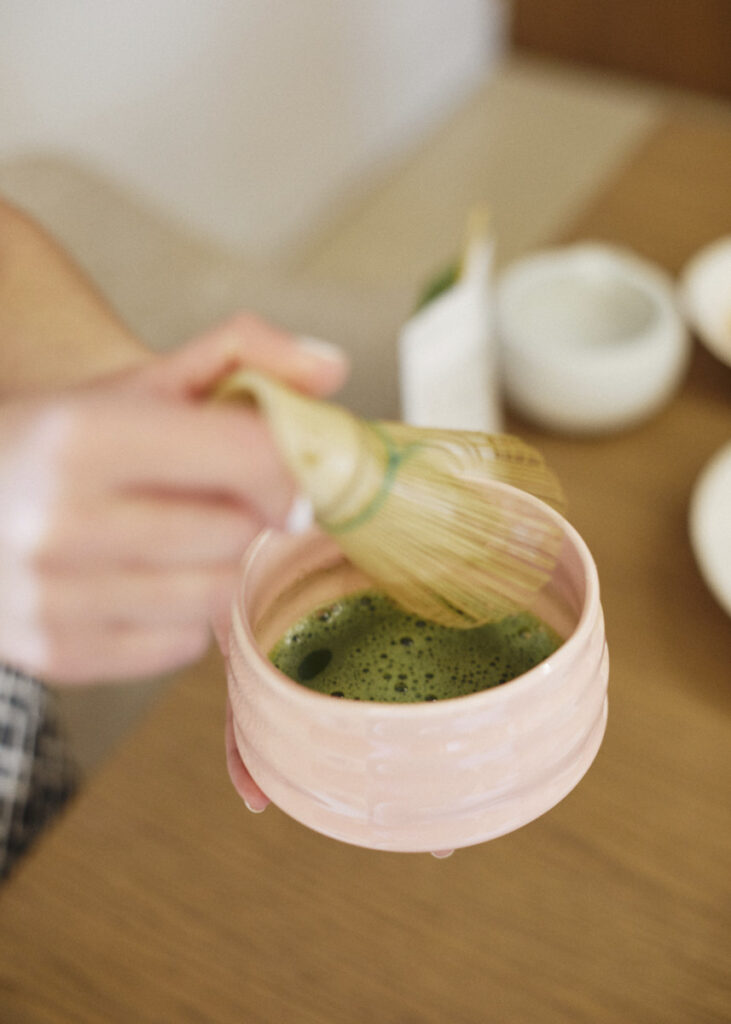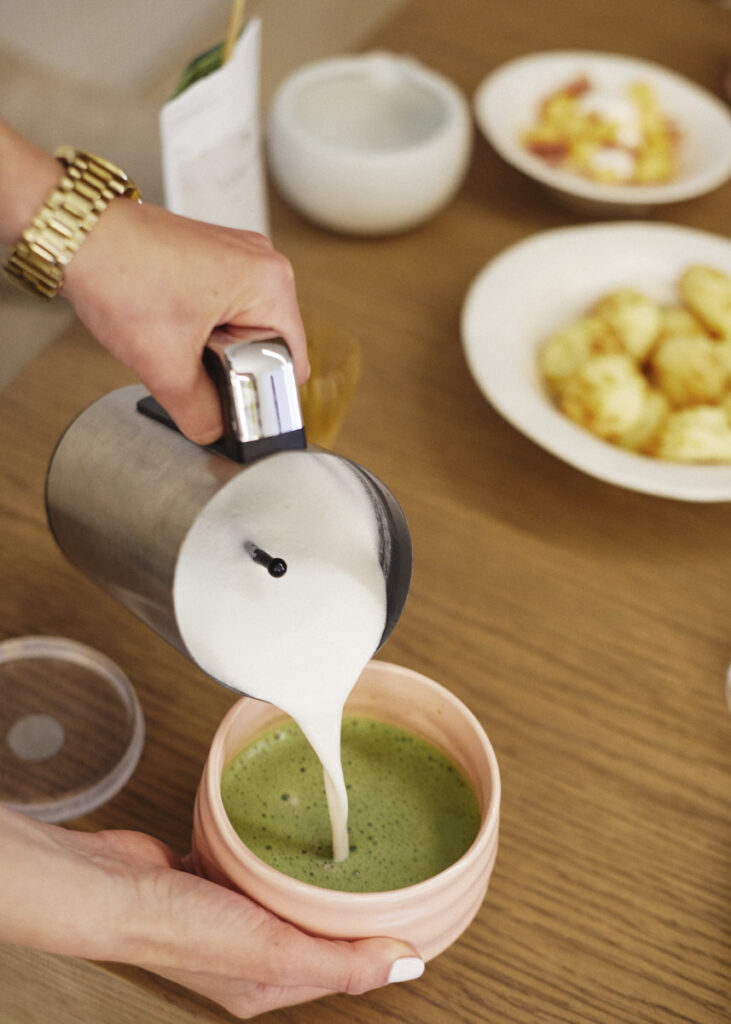 3. Can you tell us something about the process of selecting the matcha you offer? What factors do you consider when sourcing matcha? How does your matcha differ from other brands on the market?
The process of deciding which matcha to offer on the market took quite a long time. It involved a lot of testing, negotiations, and market research. It was important for us to source matcha from Japan, specifically from the Uji region, which produces the world's best matcha and offers premium ceremonial quality. What sets us apart from others is that we don't have intermediaries; we directly source from Japanese farms. There is no repackaging of products; they arrive fresh to our clients just as they were packaged in Japan. Additionally, our matcha is distinguished by its special green color, which indicates its high chlorophyll content. It's fresh, pure, and has a slightly sweet umami taste that people really love. There are many types of matcha out there, and we wanted to find the perfect one with an optimal balance of price and quality.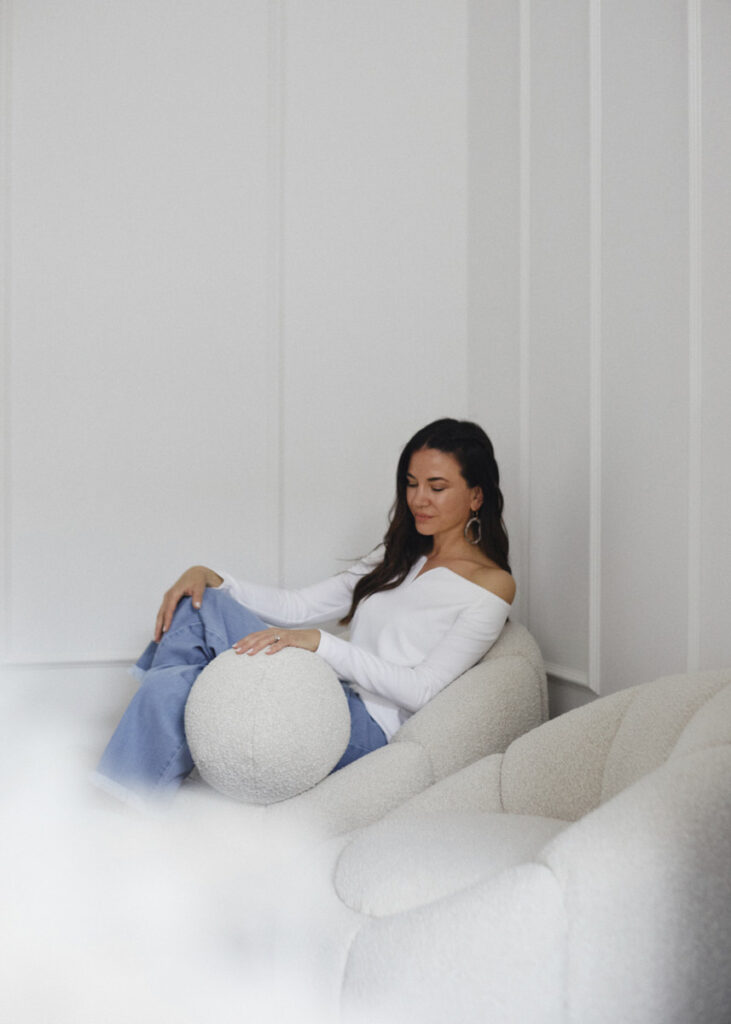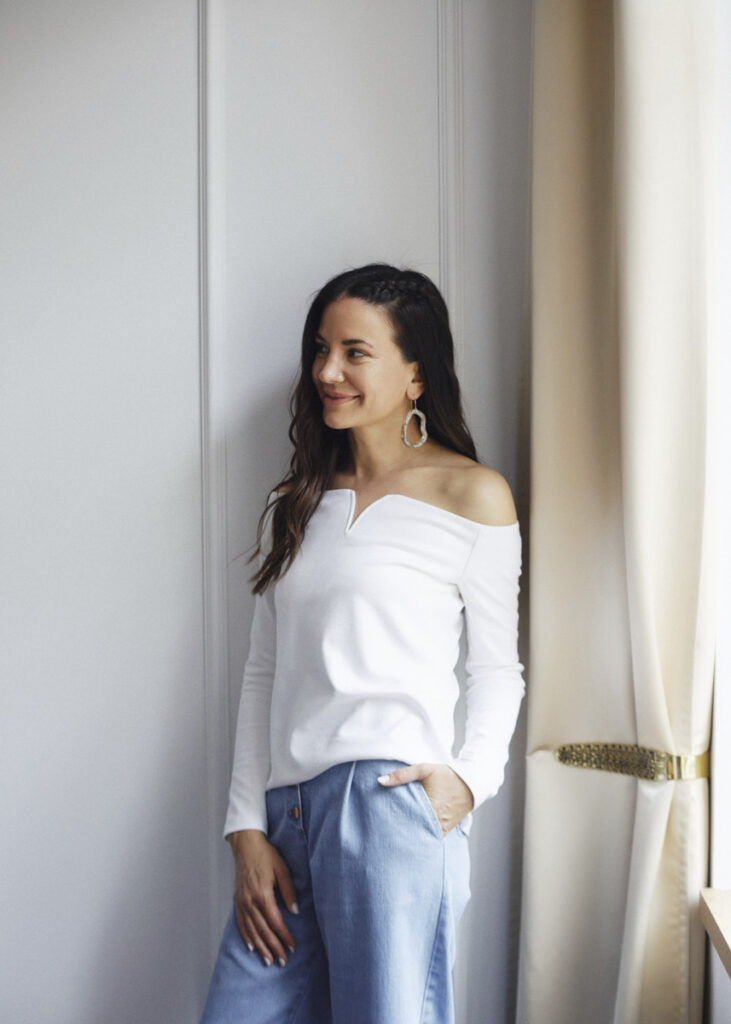 4. Can you share some insights about the importance of incorporating matcha and yoga (I would add physical activity or something similar as I don't only do yoga) into a well-balanced lifestyle?
Throughout my life, I have gained certain insights, and I enjoy sharing them with others. Having a very demanding personal and professional schedule as a mother of three children and a stepmother to three more, I had to find ways to cope with everything and gain additional energy for everything my day entails. Switching from coffee to matcha was definitely a turning point for me. I started introducing pure green energy, this wonderful functional food that brings so many benefits, into my routine. And if it's high-quality, it tastes fantastic as well.
Regular physical activity has always been a part of my lifestyle in some way, but with a large family, it was challenging to find time to exercise at the gym or join group classes. That's why I started exercising at home and decided that a lot of children and little time wouldn't prevent me from staying fit. One thing I always do is exercise in the morning, right after waking up. It doesn't take long, usually around 10 to 15 minutes, but it's enough to make me feel good and to know that I've done something for myself at the start of the day.
5. Favorite matcha ritual?
During weekends, I enjoy taking more time to prepare my first cup of matcha in the morning and savoring it slowly. If I have my favorite newspaper, Financial Times Weekend, it completes the experience. On weekdays, the schedule is quite hectic, and every minute is planned out meticulously. So, the preparation is quicker, and the drinking part is usually a mix of being at home and pouring the rest into a to-go cup, which I drink while driving the children to kindergarten and school before heading to the office.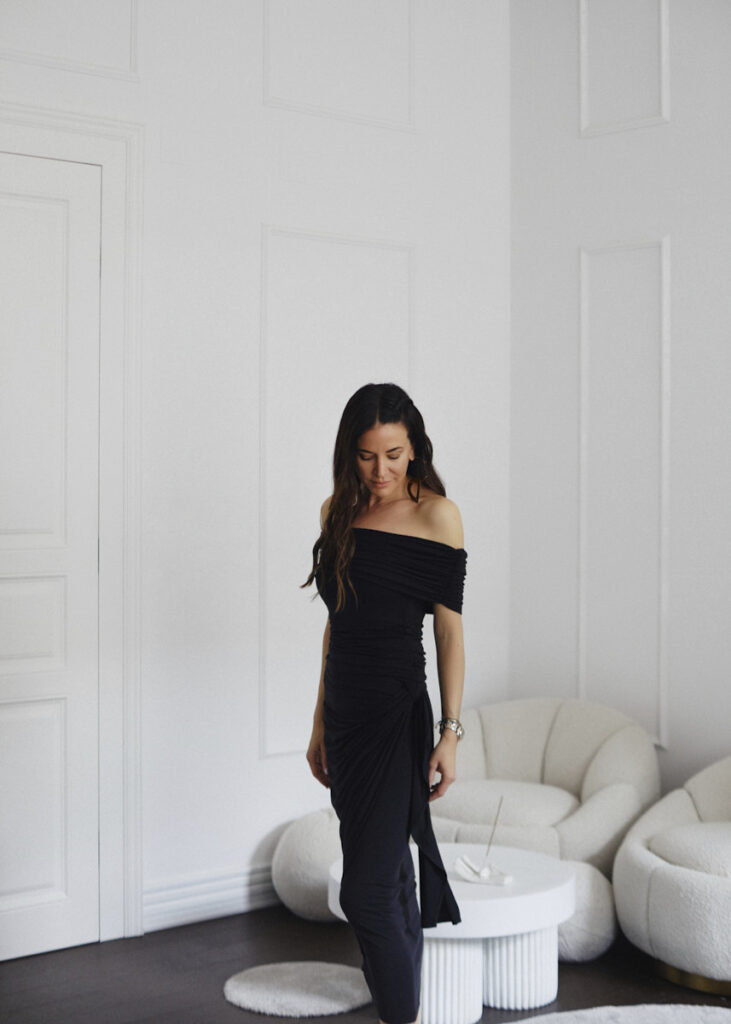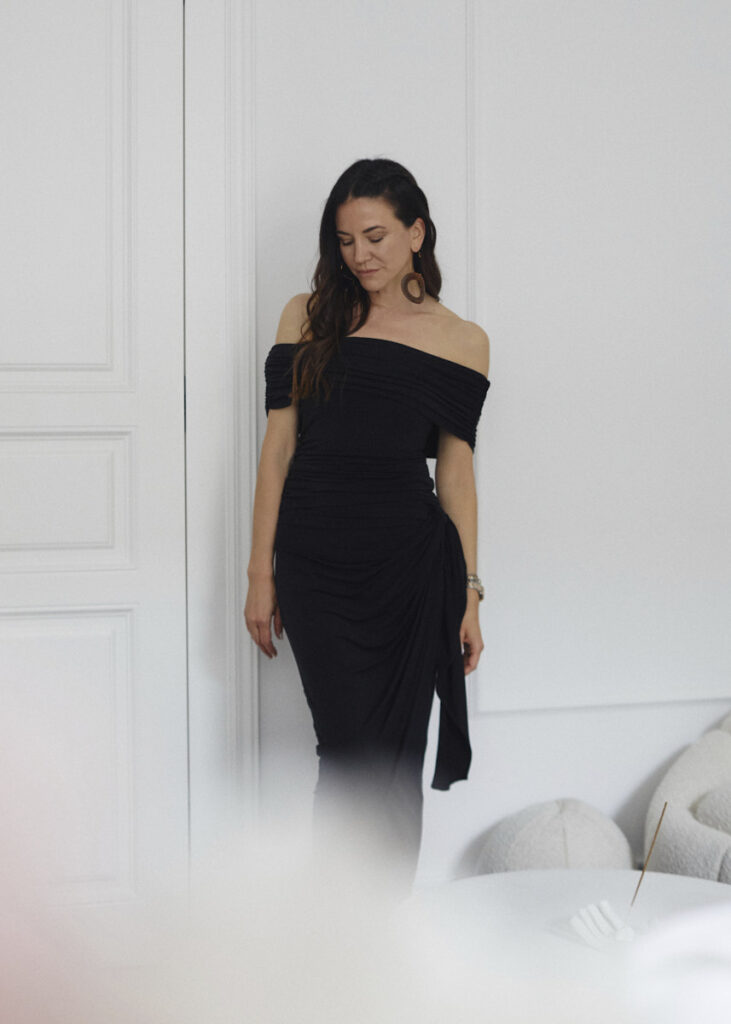 6. What are your wishes and plans for the future?
Materia is a well-being company, and we focus on everything that brings us well-being, so we are working on developing new functional products. One of them should be launched in a few weeks, and it's something completely different, which makes us very excited, and we can't wait to share it with our audience.
Maja also shared her favorite matcha recipes with us:
Definitely matcha pancakes, which I often make on weekends:
https://materia.eu/hr/blogs/recipes/matcha-palacinke
I absolutely adore this cake, and our dear food blogger @janjolinka created the recipe for Materia:
https://materia.eu/hr/blogs/recipes/torta-od-matche-i-bijele-cokolade