We are ready for the warm spring days and all the wonderful moments it brings us. To celebrate it in all its glory, we have designed a collection that perfectly combines confidence and thrill with creations that win with their carefully thought-out details and unique design. Our "Partner in Lounge" collection is here to bring you closer to an A'marie woman who radiates sensuality even in situations when she wears casual and simple pieces. I wanted to make you feel the rush of confidence in the simple white T-shirt, to have the feeling of wearing the most original piece you have in your wardrobewith our cotton sweater T-shirt that wins with its gorgeous hue and silhouette. On top of that, you can enhance your unique style simply with our brand new oversized linen and cotton totes and achieve a wow effect.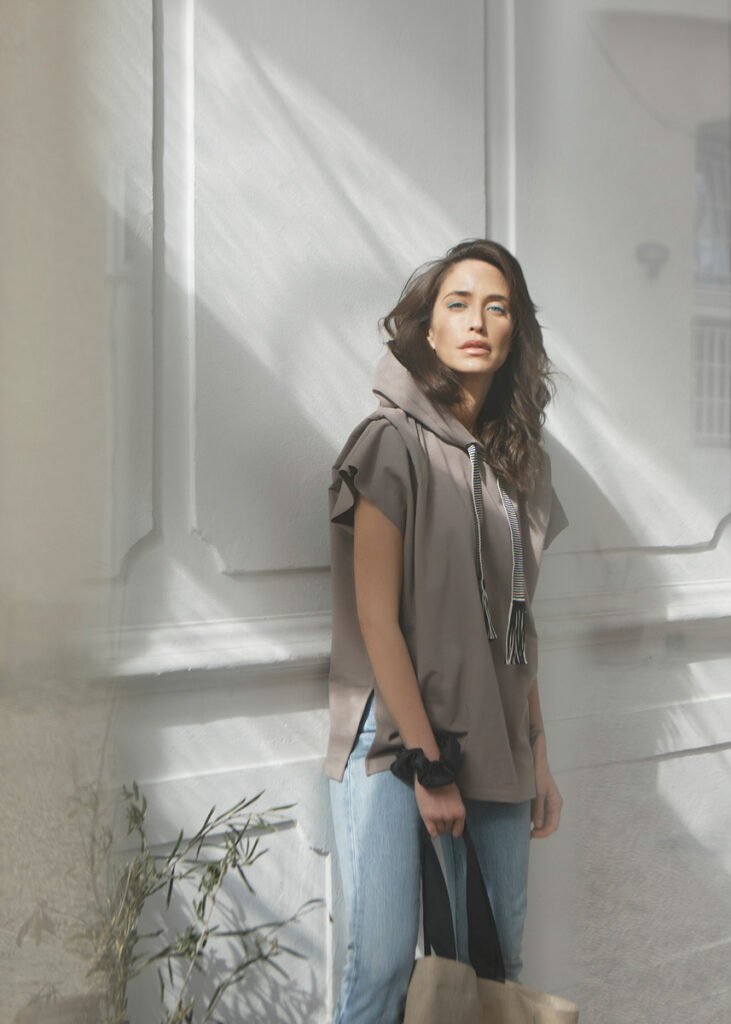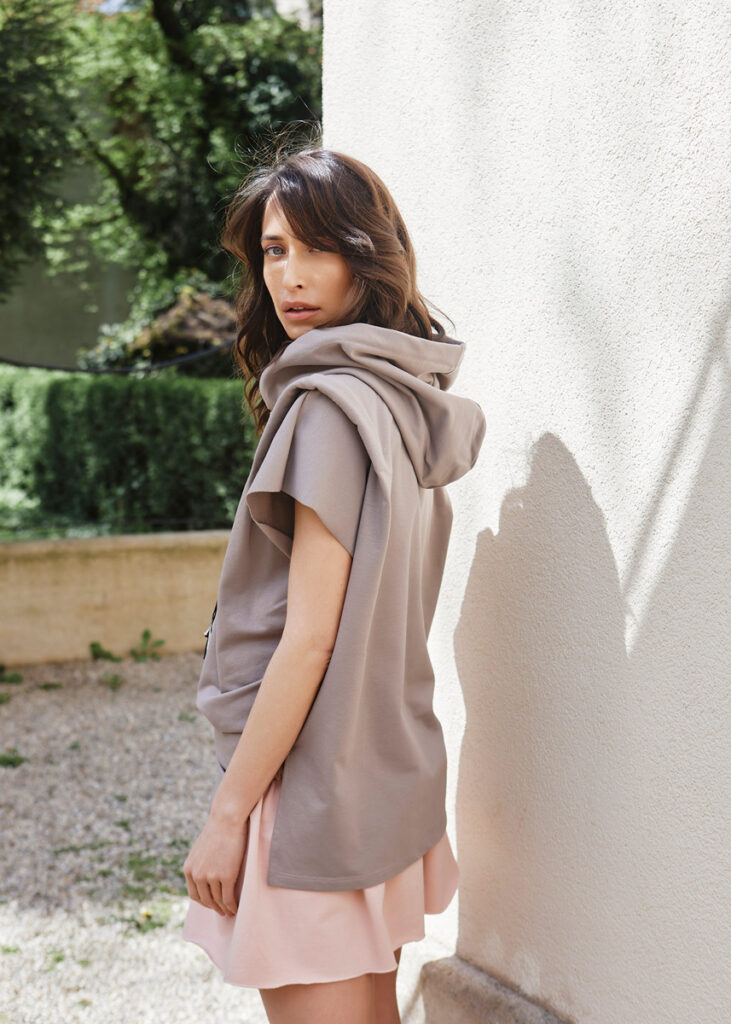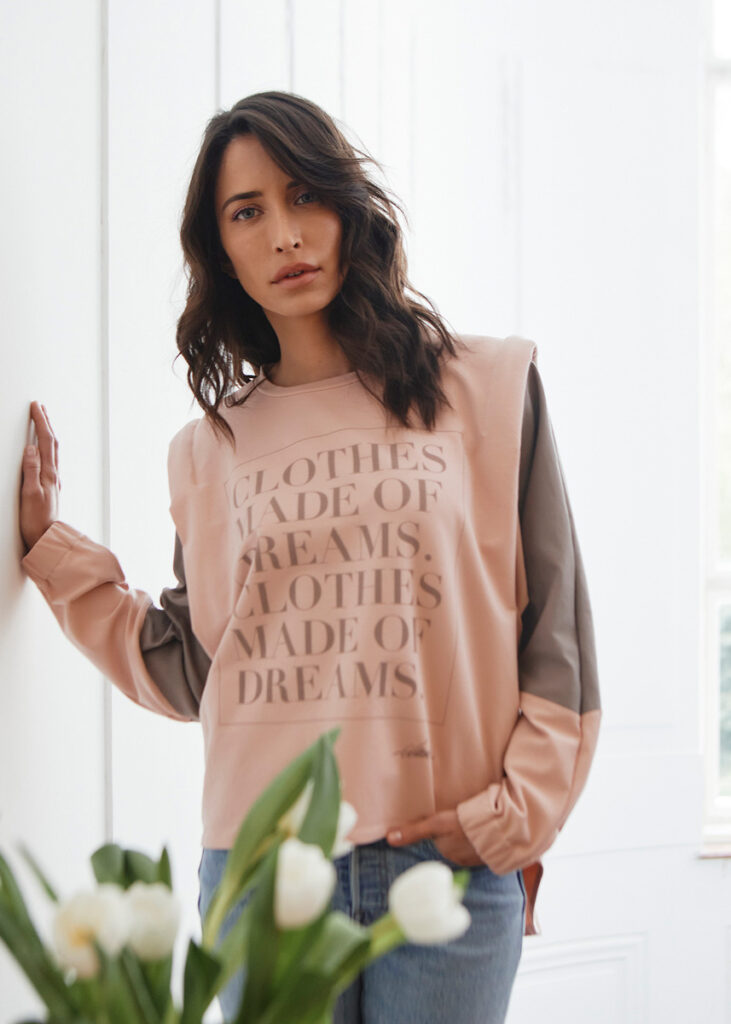 This spring, I am especially pleased with the cotton sweater T-shirts that have become the basis of every styling. In our "Partner in Lounge" collection, they come in various hues and silhouettes, and are fantastic for effortless styling. White and gray pieces adore your washed denim jeans and our soft cotton pants that are adorned with a charming, hand woven belt. You will fall in love with Pink Muse because of its colors, but also for its inspiring message that has been A'marie's motto from the very beginning. The Rainbow Muse short-sleeved hoodie will become your spring partner in all situations when you want a striking, yet nonchalant look.
On cool mornings, opt for cotton sweatshirt matched with sweatpants, and on the warmer spring days jump into our absolutely favorite piece this season – Bermuda shorts. Lover Bermuda shorts are made of breathable, soft cotton, and they feature casual pockets and a wide belt handwoven traditionally on a loom.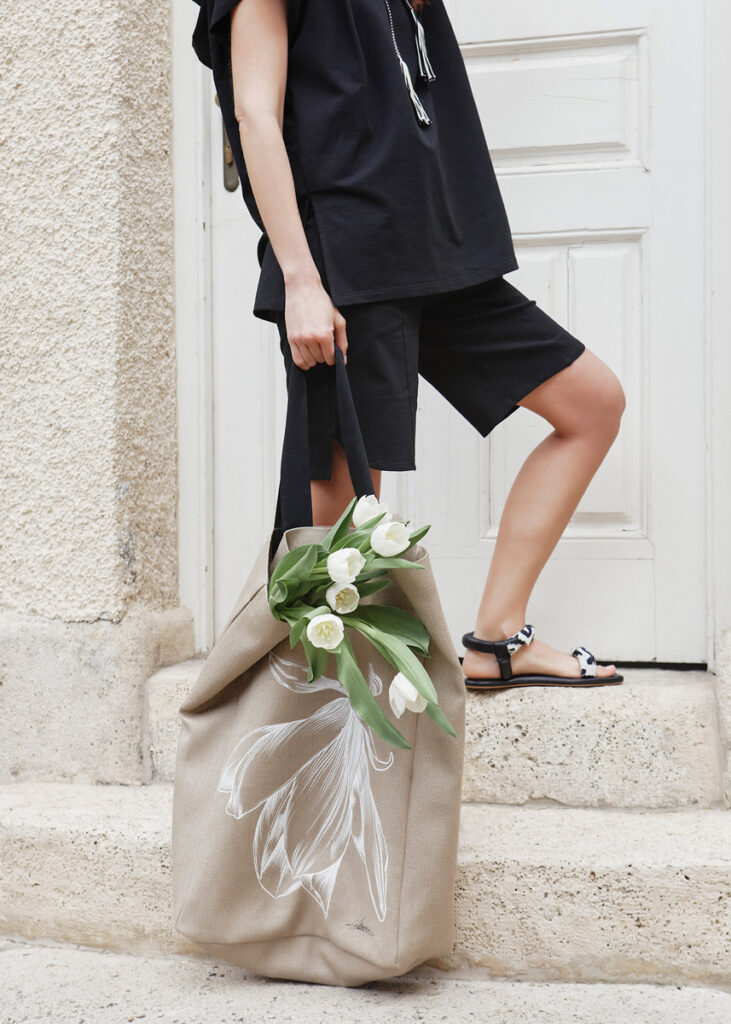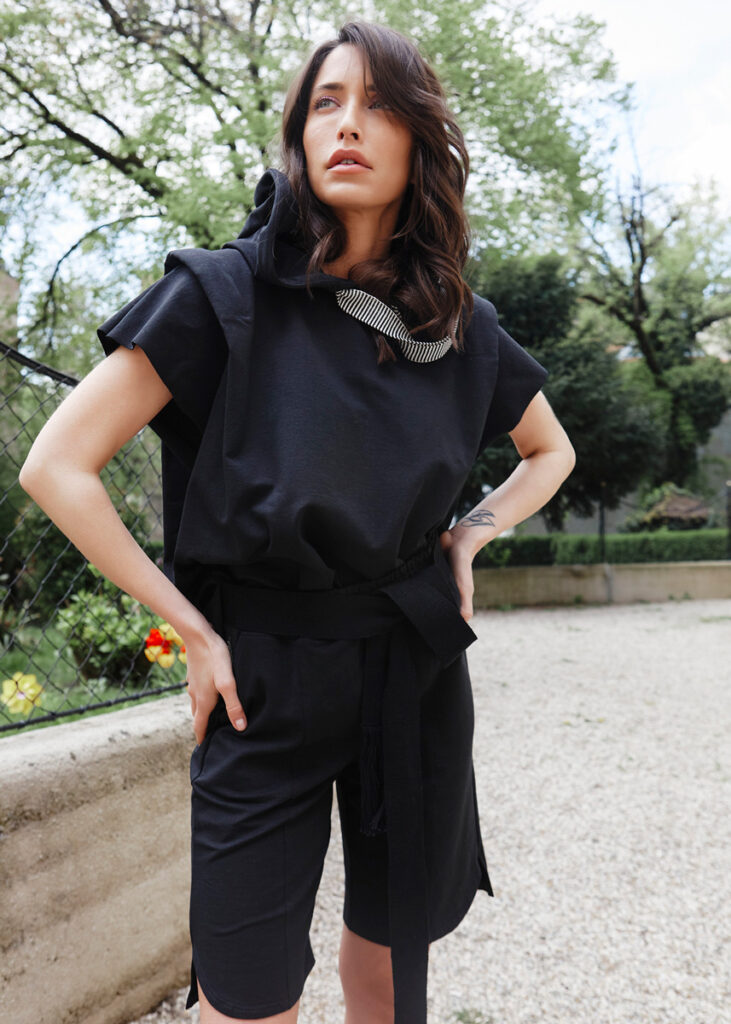 In the spring, I love that inexplicable casualness and simplicity, I love everything seemingly oversized, soft and comfortable, and yet perfectly packaged in a delicate sex appeal that comes to the fore because of the bare skin that subtly shows… You will find that our Fancy T-shirt characterized by a relaxed silhouette and raw sleeve edges pairs lovely with our playful mini skirt. Whether you choose to wear this set with white sneakers, your favorite sandals or summer boots, you will look great because of its irresistible hues and a feminine touch!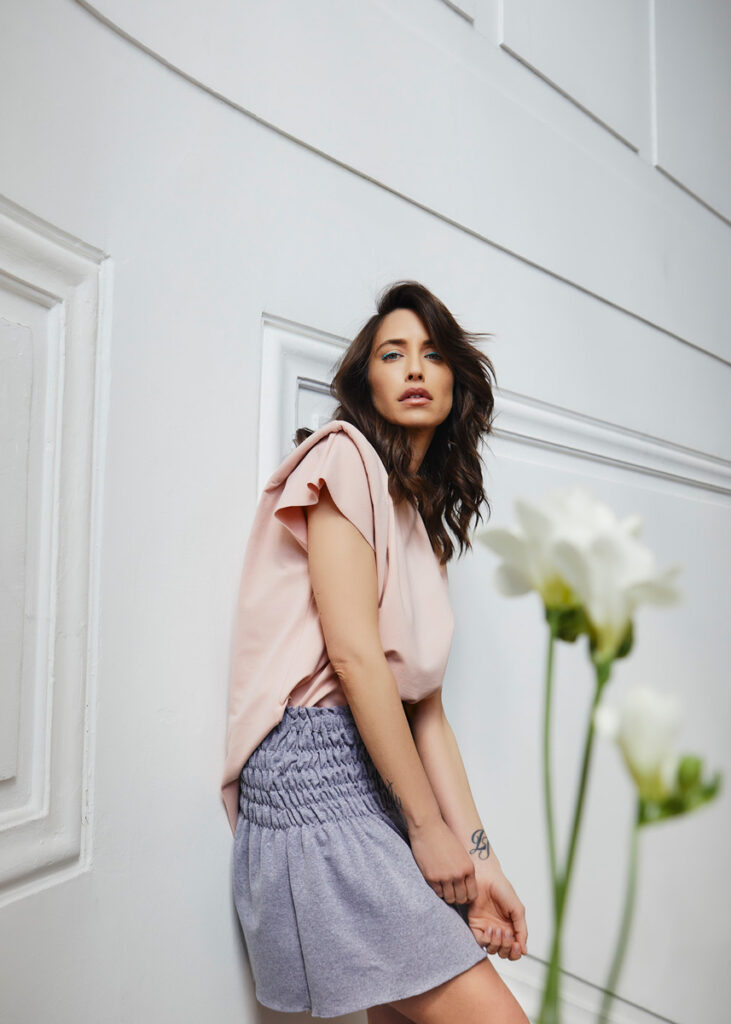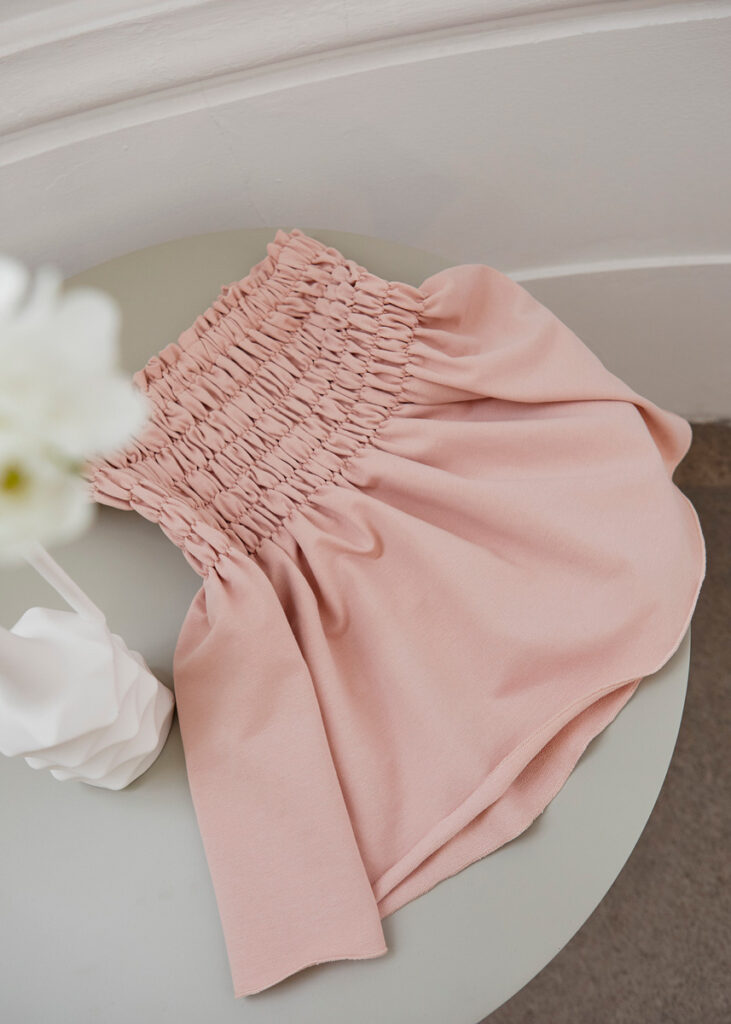 Just add our new tote and I'm sure you'll achieve the look I've been talking about. Our new eco totes make me especially happy as they are made of linen and cotton. They convey a dreamy message that inspires me. Surely, they will become your favorite spring fashion accessory you will style with literally everything.
Relax this spring and enjoy the pieces of our mini collection, which I have designed with excitement, so that we could easily wear it in different ways. Inspired by local and traditional techniques, I have upgraded a seemingly simple, sporty but still thoughtful design with  hand woven details.