MOTHER'S DAY AS A FIRST TIME MOM
Just recently I realized that this is my very first Mother's Day I am going to celebrate in the most beautiful role, as baby San's mom.
For the last nine months, I have encountered a new kind of love, excitement, fear, sacrifice, but also craziness, endurance and strength.
 The most important lesson I have learned since becoming a mom…
… is how important it is to be mindful, to slow down and appreciate the moment.
 Our favourite moment together…
Breastfeeding. A special kind of intimacy and deep connection that fills me with a sense of completeness, unites all the emotions and beauties of motherhood.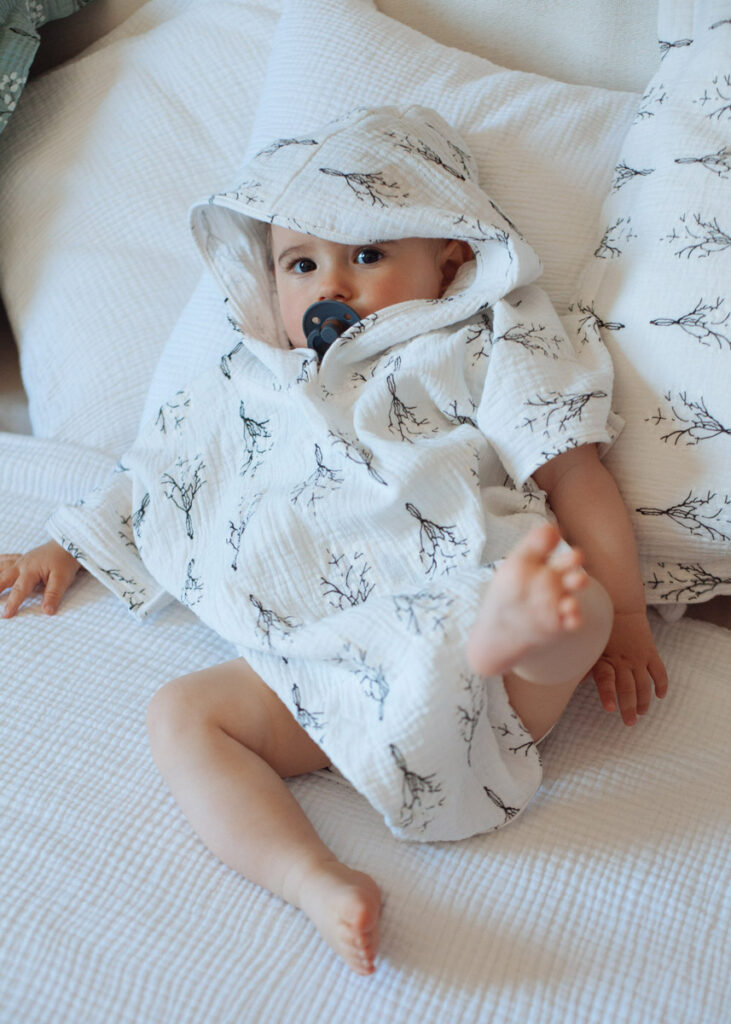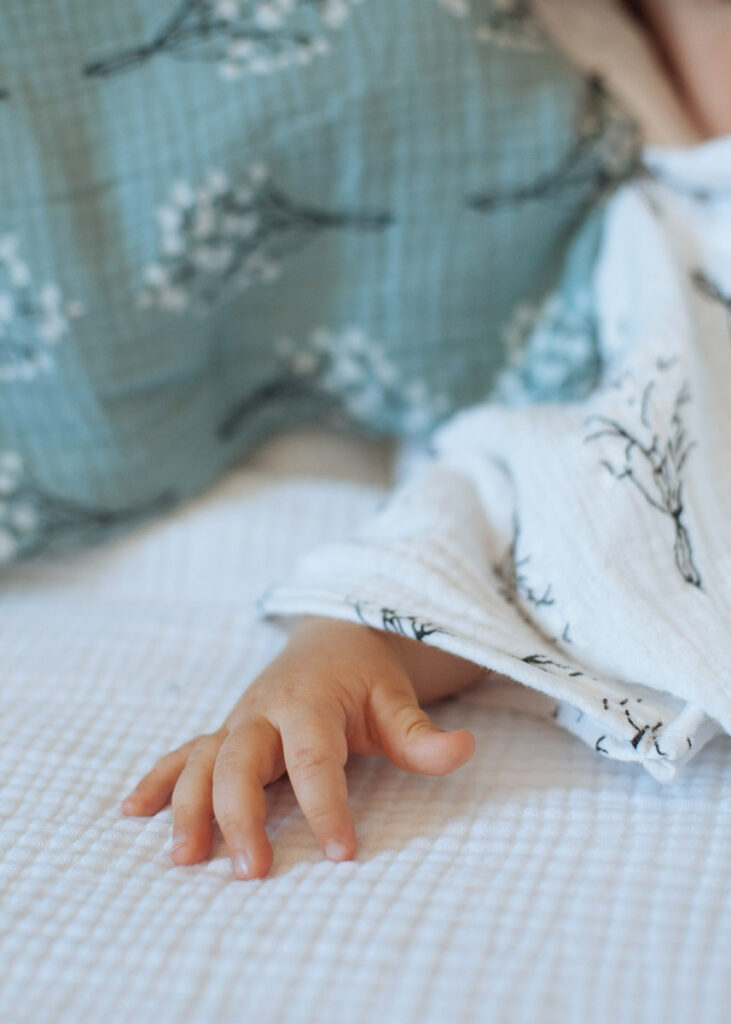 The best advice my mother ever gave me….
To create my life and follow the path I have chosen, to be open to change and adaptation, to learn and listen to my heart – so I will never go wrong!
A lesson I would like to pass on to my son..
I would like my son to be a gentleman, to treat everyone with respect and appreciation – people, things, nature, life.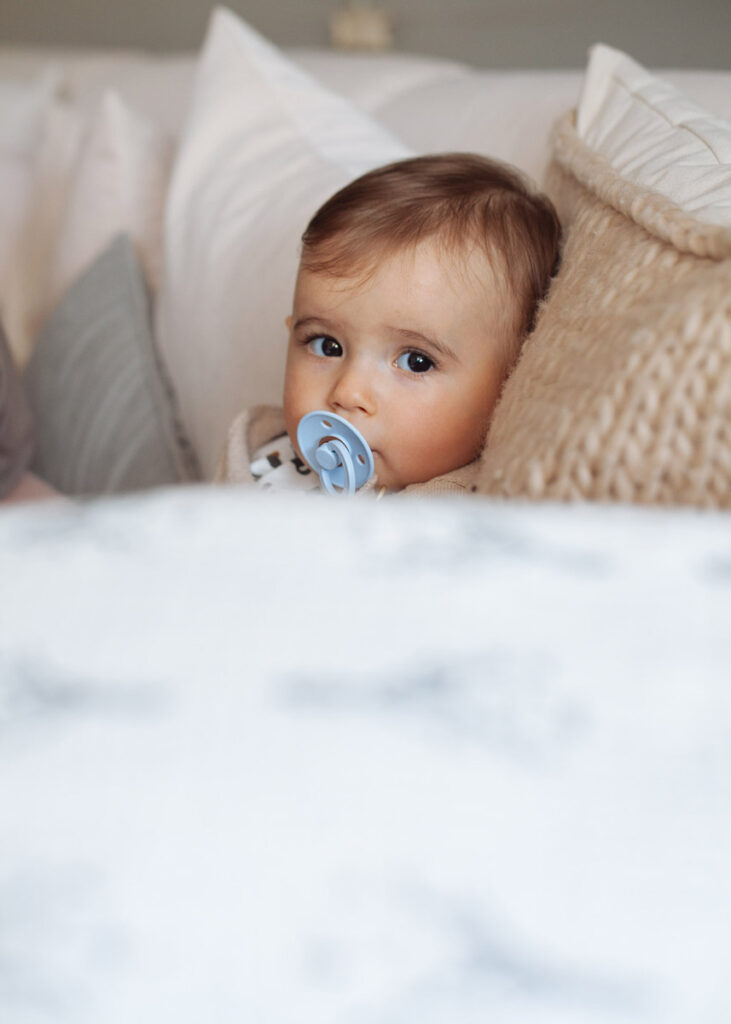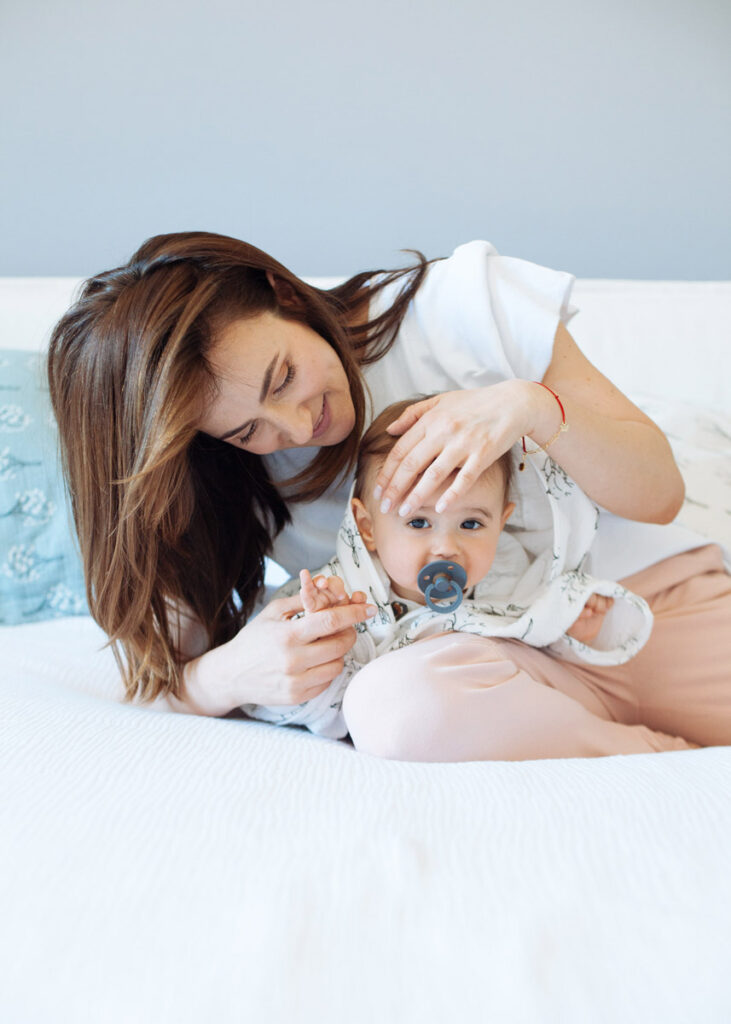 The best style advice I got from my mother…
Recognize beauty in simplicity and small things, think creatively and always choose quality over quantity.
And the best beauty advice she gave me…
That joy and smiles are the most beautiful ornaments.
I truly miss her. Everything was always imbued with her contagious smile and laugh. I recognize her smile in San, I wish I could whisper it to her somehow.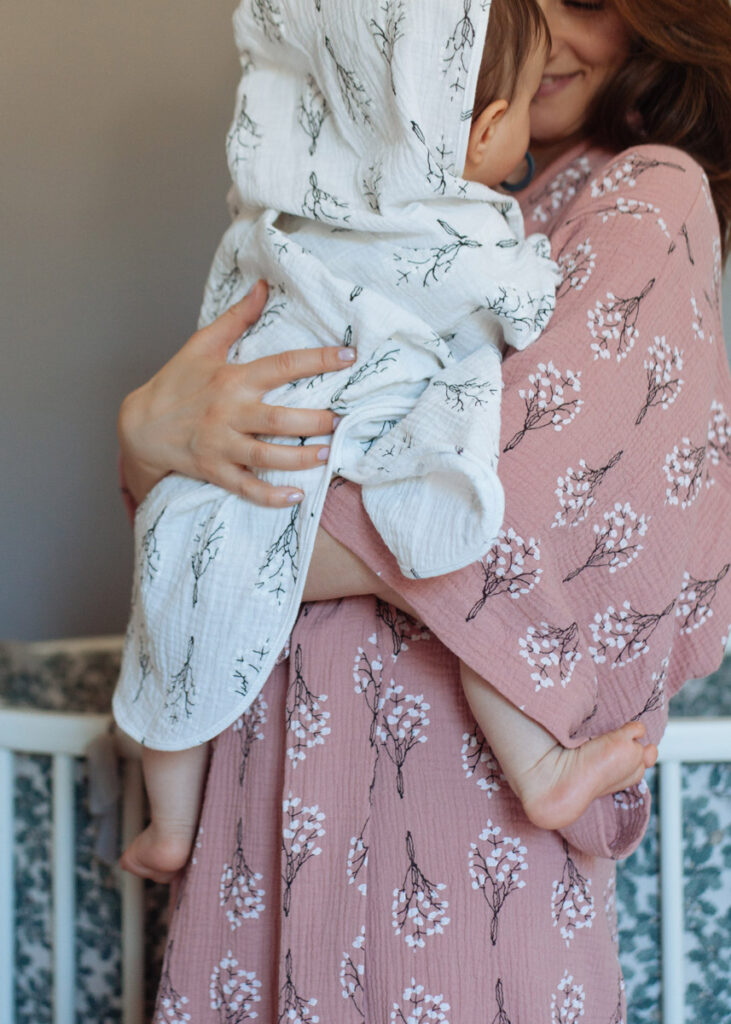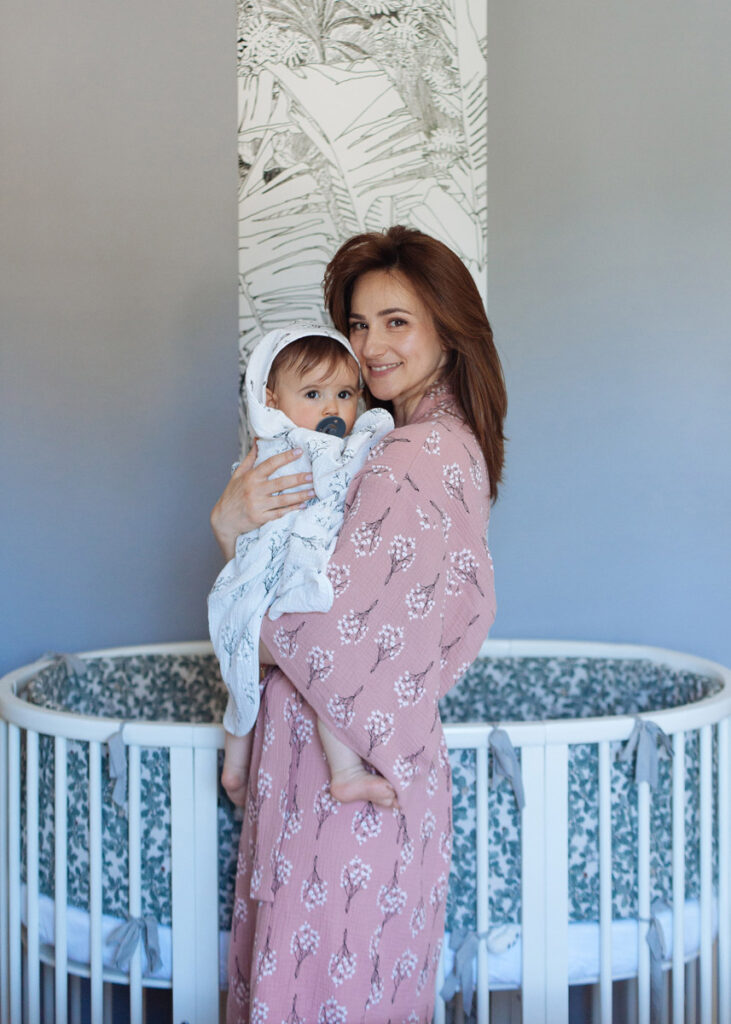 After becoming a mom my personal style has changed because…
Everything is focused on comfort and multi-functional dressing. The pieces I wear must be comfy, gentle and soft against my skin. That's how the "Partner in Lounge" collection was created.
The last year has taught me…
How to quickly rearrange your priorities and adjust to everything.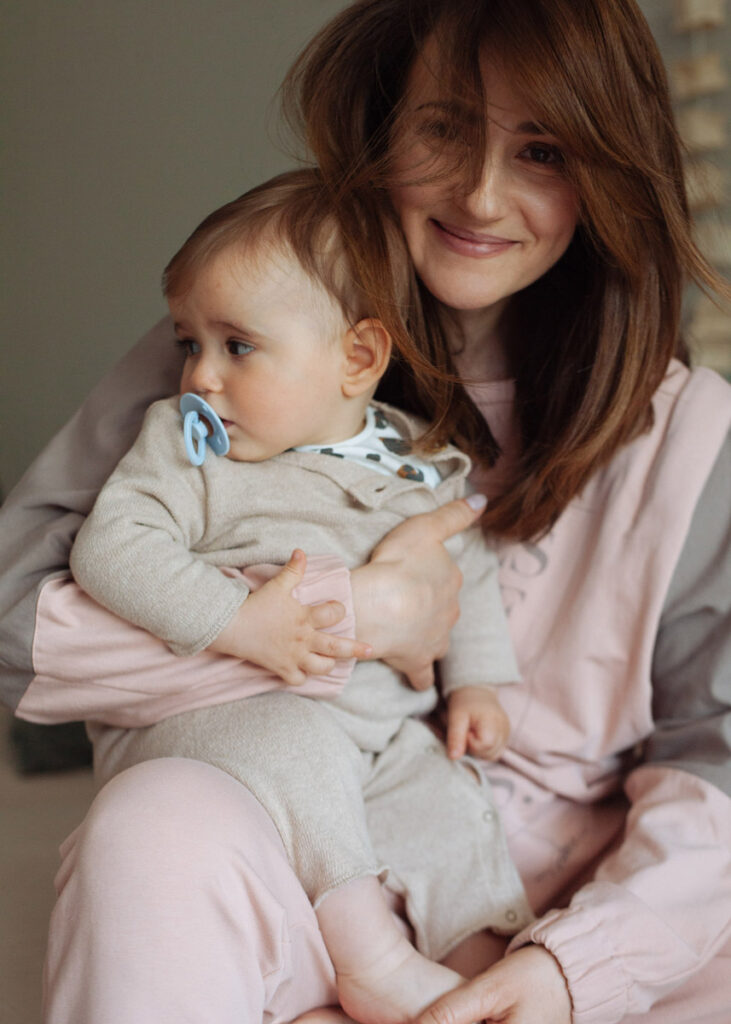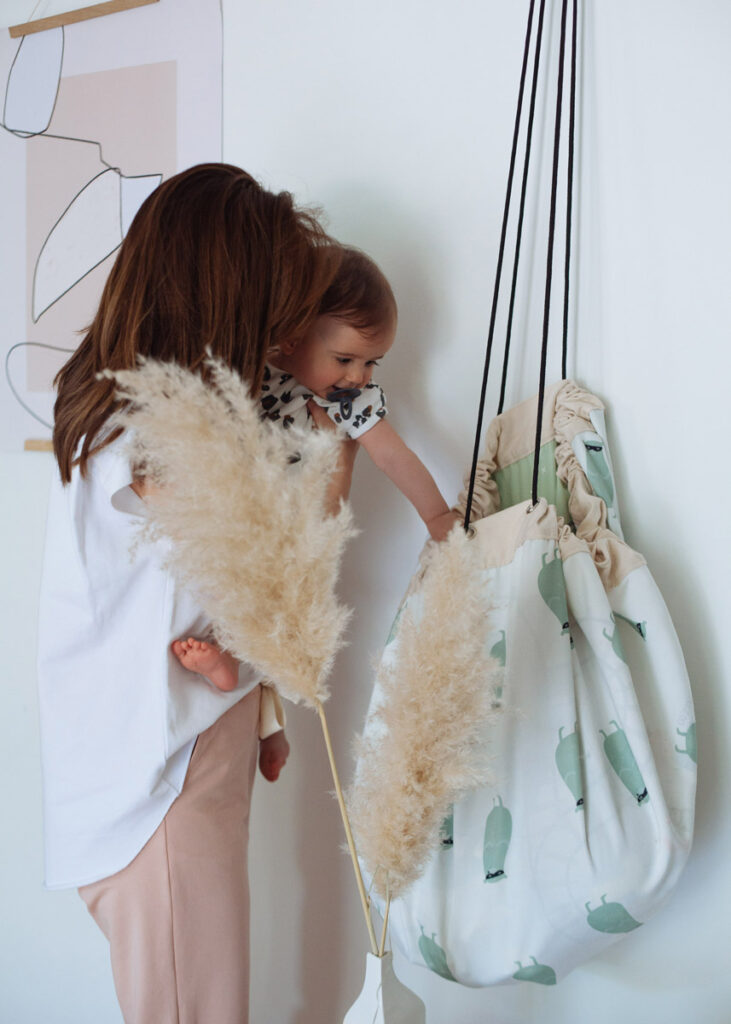 How much motherhood has changed me and what kind of person it has turned me into…
I feel like I'm getting to know the best version of myself and that I'm just at the moment I was supposed to be.
I will spend my first Mother's Day as a first-time mom…
Surrounded by my gentlemen.