For a long time I had a wish to visit Madrid, a city that offers an elegant, cultural adventure, a famous gastronomic scene and unforgettable shopping experience. Madrid delighted me even more than I had hoped for. The capital of the Kingdom of Spain, traditional and modern, filled with history and culture won me over with its wide, baroque boulevards, glorious buildings, manicured parks, impressive museums, lively food markets, great rooftop bars and splendid hotel terraces. Full of impressions, I will share some of my favorite places: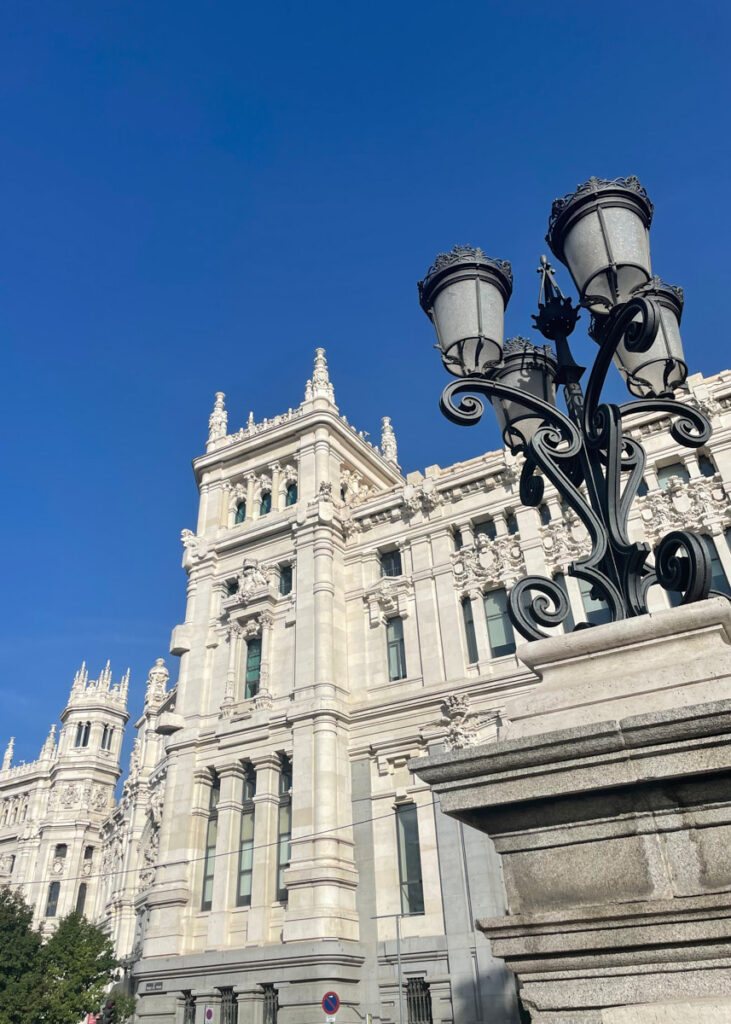 LA ALMUDENA CATHEDRAL
Stylistically eclectic, La Almudena Cathedral is located just opposite of the Royal Palace. Its construction, on the site of a medieval mosque, lasted about hundred years. It was completed in 1993 and consecrated by Pope John Paul II. The grand royal wedding of the current Spanish King Felipe VI and Queen Letizia was held at La Almudena Cathedral.
EL PALACIO REAL
The Royal Palace in Madrid is the largest in Western Europe and one of the largest in the world with over 3,418 rooms. It was built on the site of old Moorish fortress Alcazar from the 9th century. The Royal Palace is one of the few official seats of the head of state that is open to the public.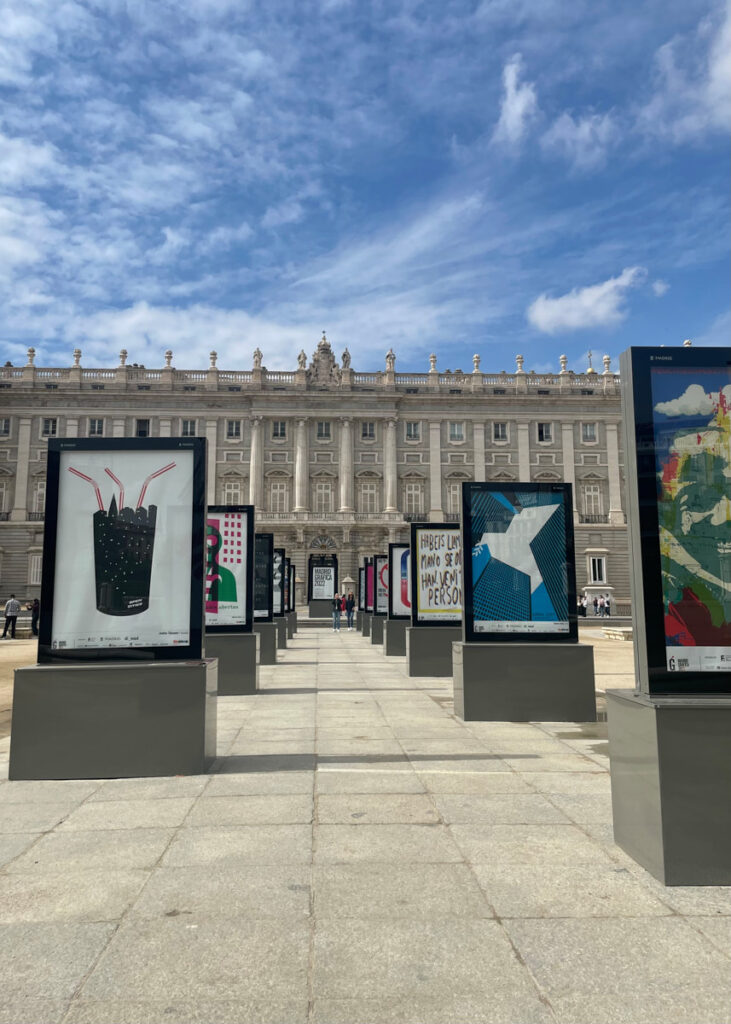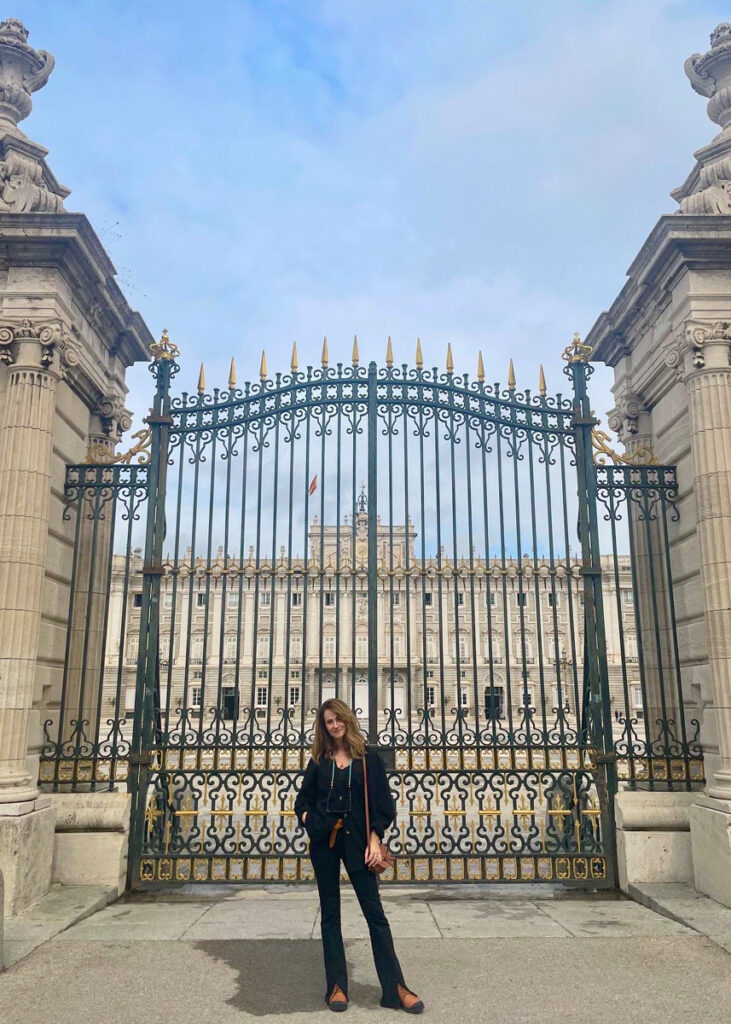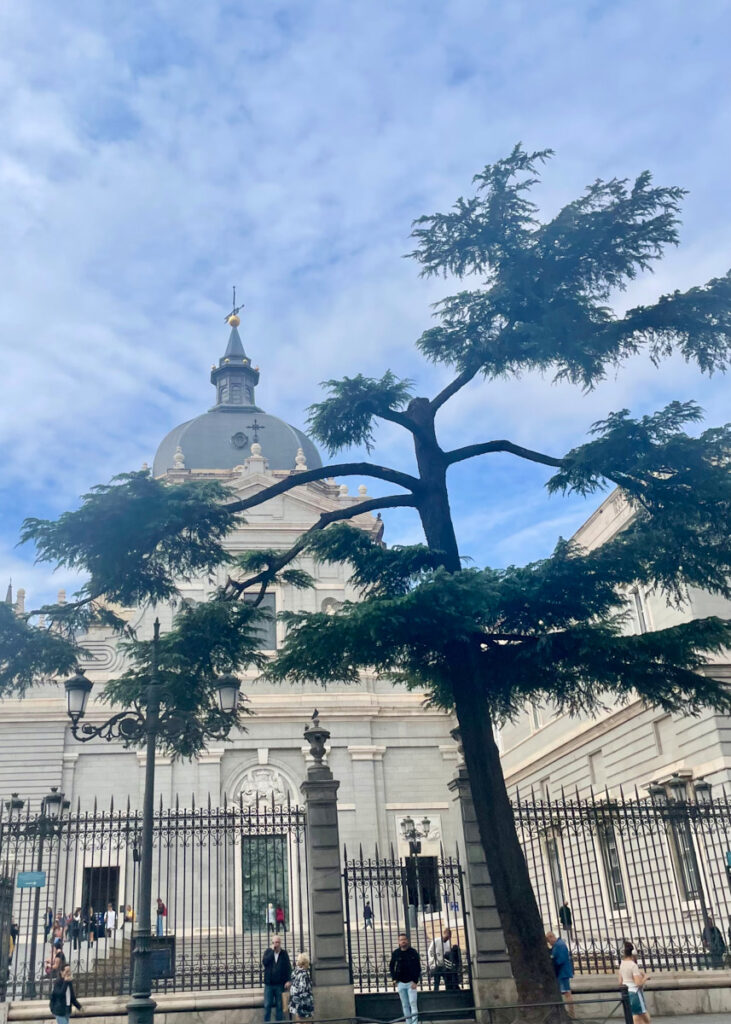 EL RETIRO
A royal retreat until the 19th century, Madrid's main park is a green oasis in the city center. There are historic fountains, ponds, Palacio de Cristal that is used for contemporary art exhibitions, monuments, a neo-classical observatory from the 18th century, and Paseo de la Argentina, a magnificent alley of statues and sculptures dedicated to Spanish monarchs. Parque Retiro is a place where locals and tourists gravitate for a dose of outdoor living. The park offers numerous activities from renting rowing boats in the lake Estanque, concerts, exhibitions, to walks in the rose garden.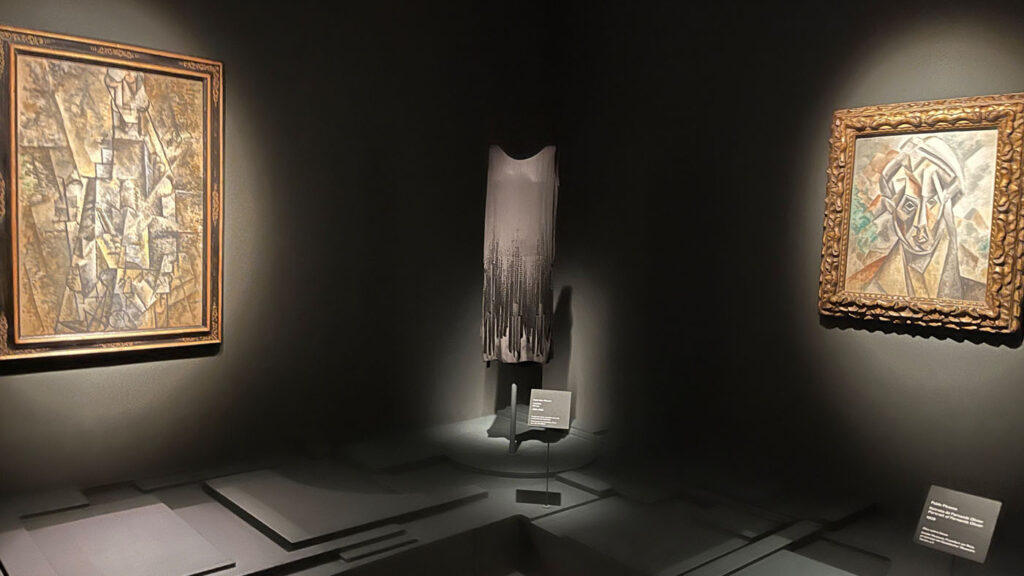 ART
THE THYSSEN-BORNEMISZA NATIONAL MUSEUM
Thyssen museum is located on the promenade of Paseo del Prado, also known as the Golden Triangle of Art as world famous Museo del Prado and Reina Sofia museum are located by the same boulevard. The art collection in the 18th century Villahermosa Palace represents the private collection of the Swiss collector Heinrich Thyssen-Bornemisza and his Spanish wife Carmen. The collection of the renown European and American artists is impressive, it features work from the 13th to the 20th century by Rubens, Renoir, Cezanne, Van Gogh, Degas, Picasso, Kandinsky, Rothko, Picasso. The museum enriches its permanent collection with occasional exhibitions, and I had the opportunity to see an exhibition that combines art and fashion and explores the relationship between two great creators of the 20th century: Gabrielle Chanel and Pablo Picasso. Chanel's creations are shown with Picasso's paintings and drawings and highlight their similarities and show the influence that the painter had on her fashion design, as well as her influence on his creativity. The exhibition is open until 15 January 2023.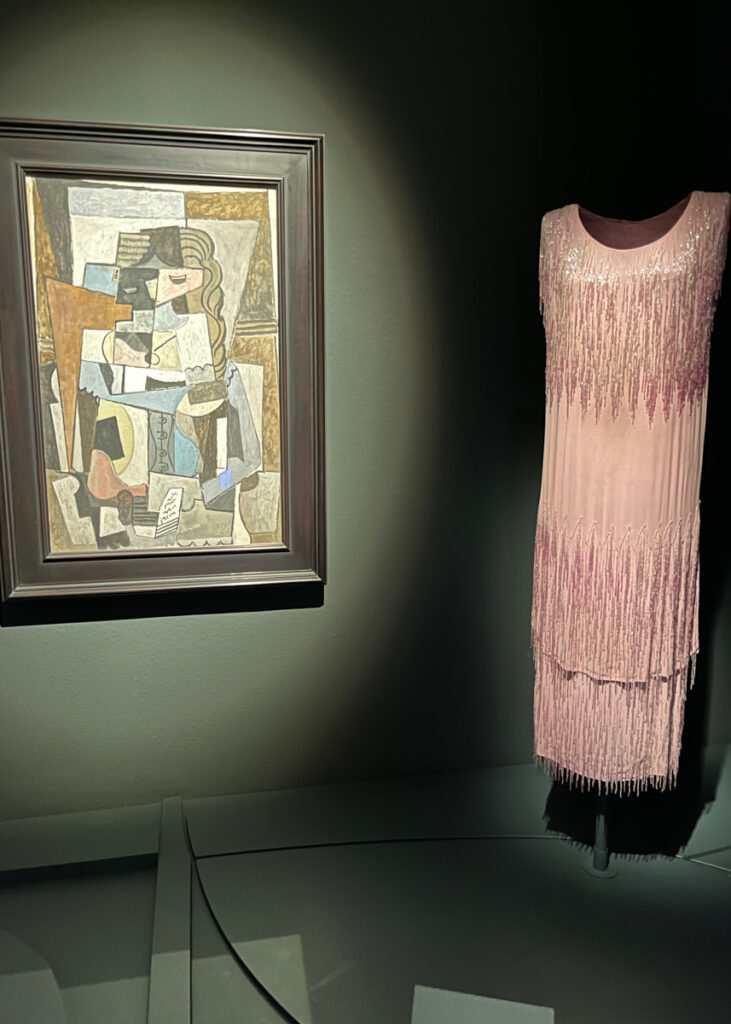 El Prado is considered one of the most important European museums, reflecting the tastes and astonishing wealth of the Spanish court over the centuries. The collection of artwork dates back to the 16th century and includes artists such as El Greco, Velasquez, Tiziano, Goya, Rubens and many others. It is certainly an unmissable spot for art lovers spread over 100 rooms and galleries.
MARKETS
MERCADO SAN MIGUEL
Mercado San Miguel opened its doors more than 100 years ago and it is one of the main attractions for tourists and a gathering place for food lovers. It is located in the historic center of Madrid, right next to Plaza Mayor, the main square, and not far away from the Royal Palace. The market allows visitors to taste different traditional dishes in the form of tapas from all corners of Spain, as well as numerous international dishes. It is easy to visit 20 food stands and take Iberian ham or fuet served in a paper cone, taste cheese from Castille, Asturias or the Basque Country, the freshest seafood from Galicia, paella or churros and experience the flavors with a glass of Spanish wine or beer.
MERCADO DE LA PAZ – CASA DANI
Madrileños who are fortunate to live or work near the Mercado de la Paz, in the heart of Salamanca district, can have an excellent lunch at Casa Dani. A traditional place and well known through the city, and the entire country, for its incredible tortilla, which has been voted the best in Spain. Order a pintxo de tortilla and a glass of Verdejo, a white wine, li and elegant with fruity and citrus flavors. This is one of the most rewarding food experiences in Madrid, there is almost no better way to get to know the local cuisine.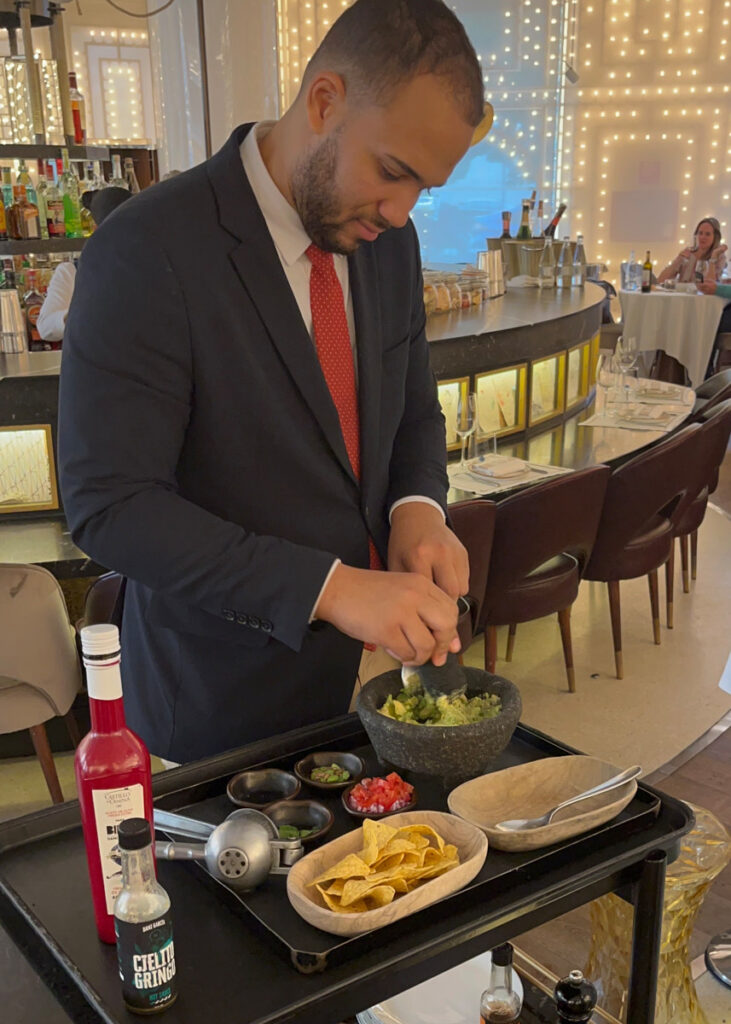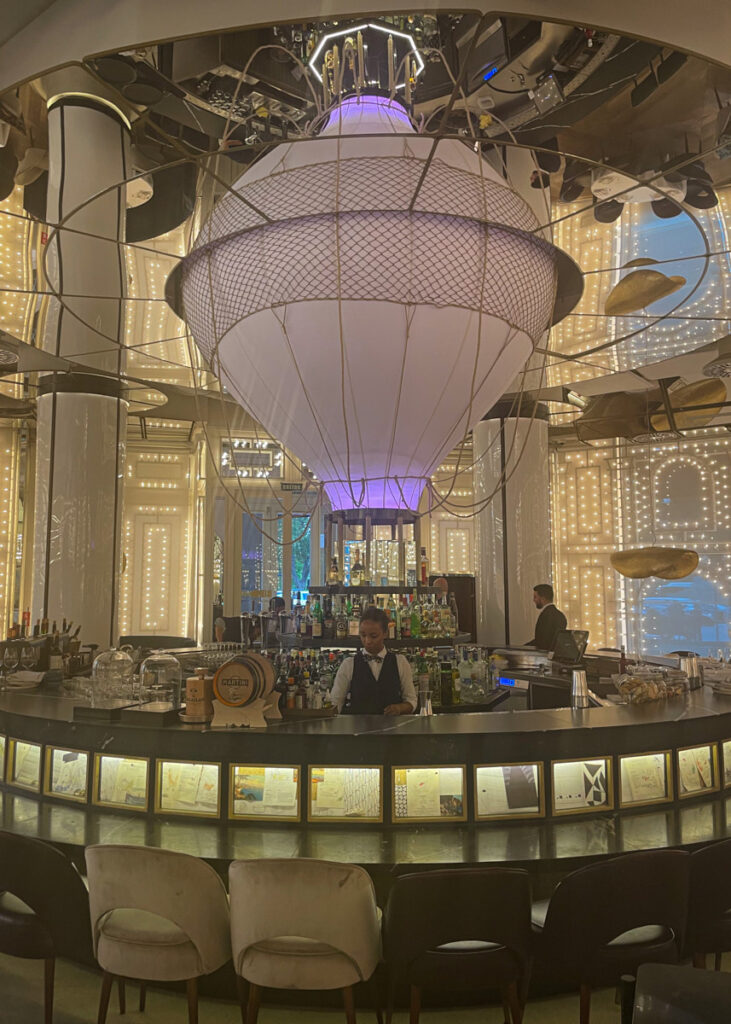 BRUNCH
BiBo
Energetic, urban and contemporary, BiBo is is located on the Paseo de la Castellana. It is the restaurant of the famous Spanish chef Dani Garcia, winner of three Michelin stars. The restaurant reflects the essence of Andalucia and is illuminated with 7,000 bulbs on the walls and windows that recreate the way Feria de Malaga is lit. A large tuna statue is located in the center of the restaurant, the kitchen is open and spacious, and a large hot air balloon hangs above the central bar inspiring visitors to discover Andalusia. Don't miss guacamole, which they prepare in front of you, with crushed burrata, edamame, sunflower seeds and mint leaves.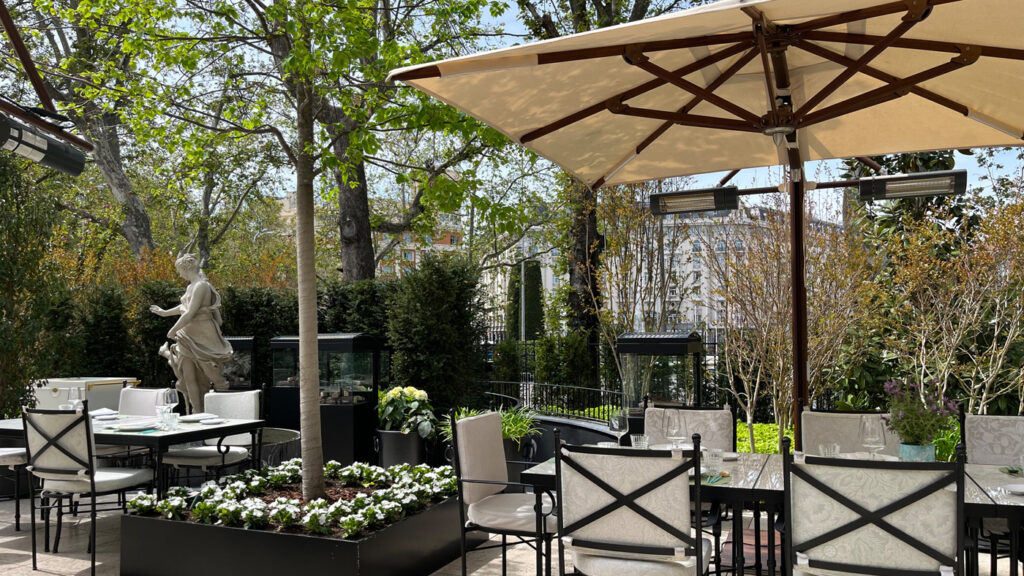 LUNCH
EL JARDIN DEL RITZ
El Jardin del Ritz is a magical, elegant and cosmopolitan oasis in the Mandarin Oriental Ritz hotel, a restaurant with a terrace to enjoy culinary delights and contemporary mixology, accompanied by the music of Cuban DJ Claudia Leon, who creates incredible atmosphere with her beats. The garden is a botanical paradise which offers its guests an unobstructed view of the grandiose exterior of the Ritz. Don't miss jamon iberico de bellota, Spain's greatest delicacy and one of the finest prosciutto hams in the world.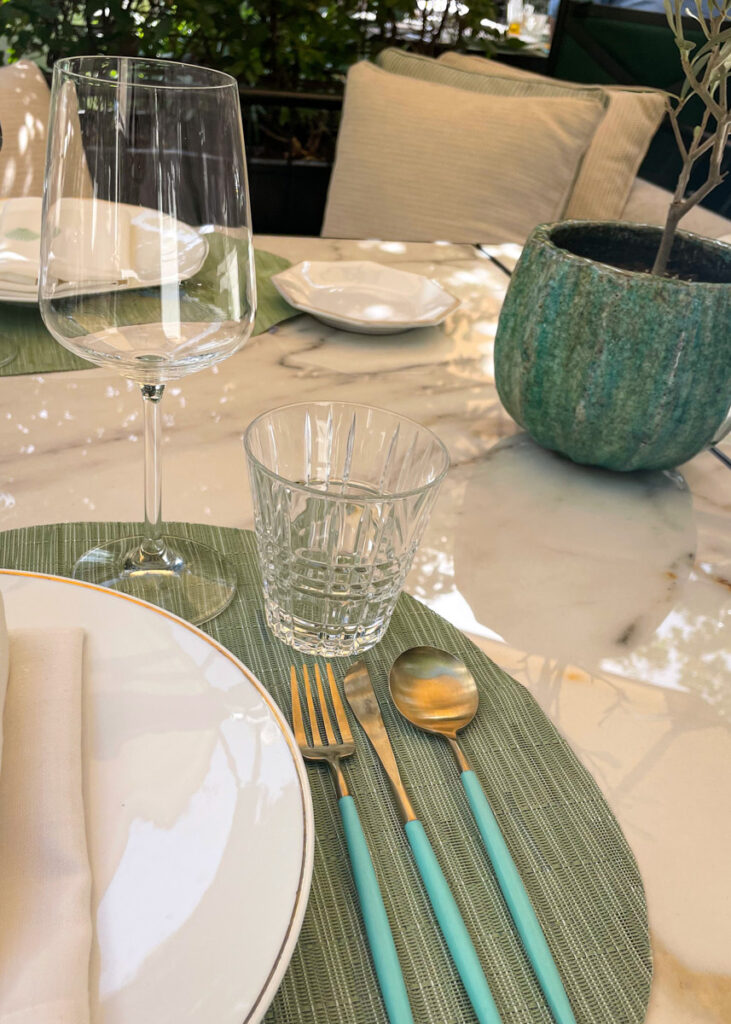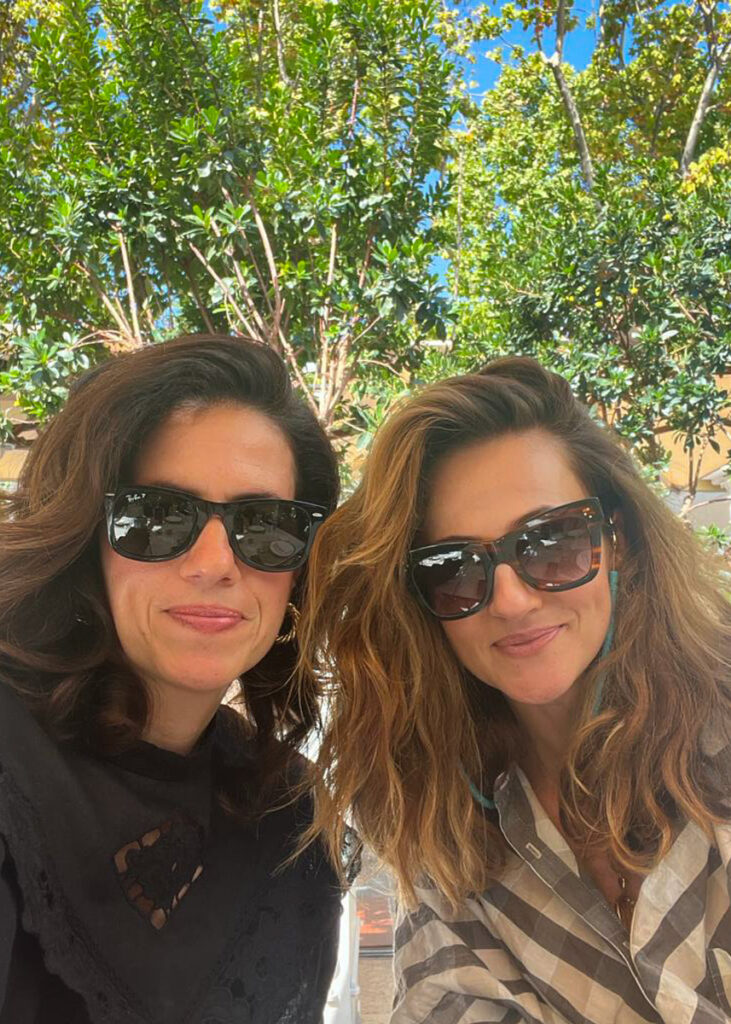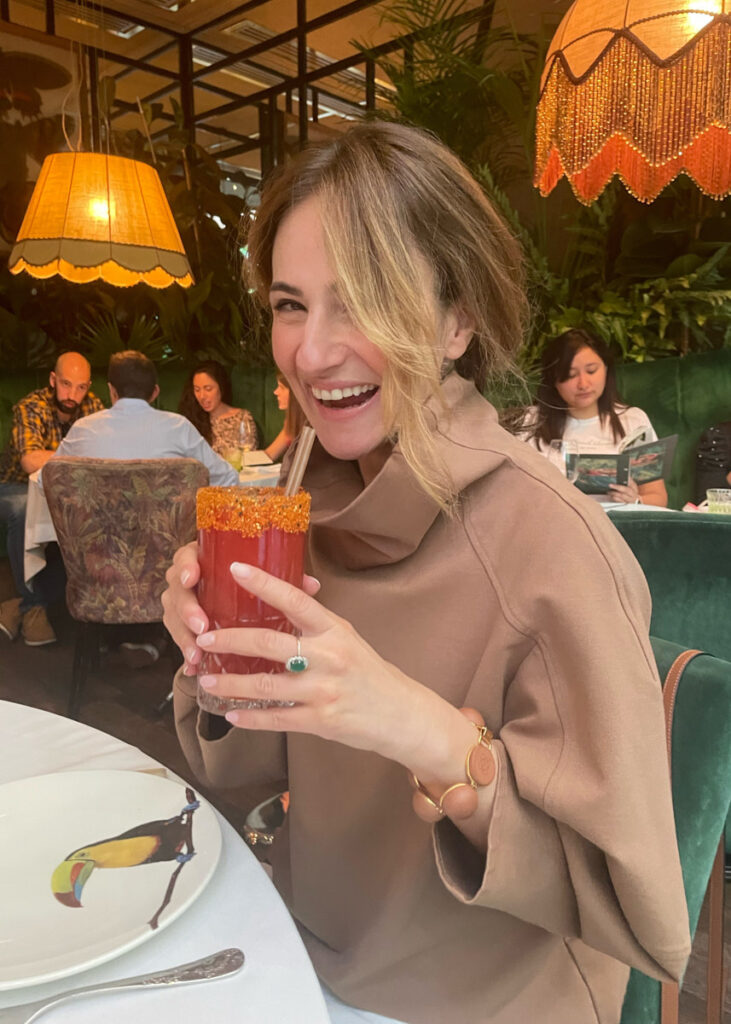 DINNER
AMAZONICO
Restaurant Amazonico is a tropical escape from the busy city in the heart of Salamanca, Madrid's most exclusive district. Entering Amazonico means entering the wilderness and greenery of the Amazon rainforest where an oasis of flavors awaits to be discovered. The menu is a veritable homage to Latin America and the Amazon region, but also to Mediterranean and Asian communities that inhabited the region for centuries. The food is inventive, delighting the palate and the eyes with its aromas. Be sure to order a desert piña asada, slowly roasted pineapple with caramel glaze
QUISPE
Barrio de Chueca is a vibrant neighbourhood full of extraordinary food and nightlife, and restaurant Quispe, which is a Quechua surname of indigenous people, is a gastronomic experience that highlights the nuances of Peru's mixed culture and its avant-garde cuisine. Spanish settlements, which brought with it the Arab traditions, African, with the arrival of slaves, as well as Japanese and Chinese, together with Peruvian ingredients, gave birth to one of the richest and best gastronomies in the world.
SHOPPING
BARRIO SALAMANCA
A classy neighbourhood with designer boutiques and fine restaurants. Whether you prefer strolling around and window shopping or do some serious shopping, Barrio de Salamanca is a worthy destination. Loewe, Chanel, Bottega Veneta, El Corte Ingles, Celine, Hermes and many small local boutiques… they are all here surrounded by grandiose buildings that make this part of the city very special. There are three important streets to know: Calles Serrano, Calle Ortega y Gasset and Calle Claudio Coello.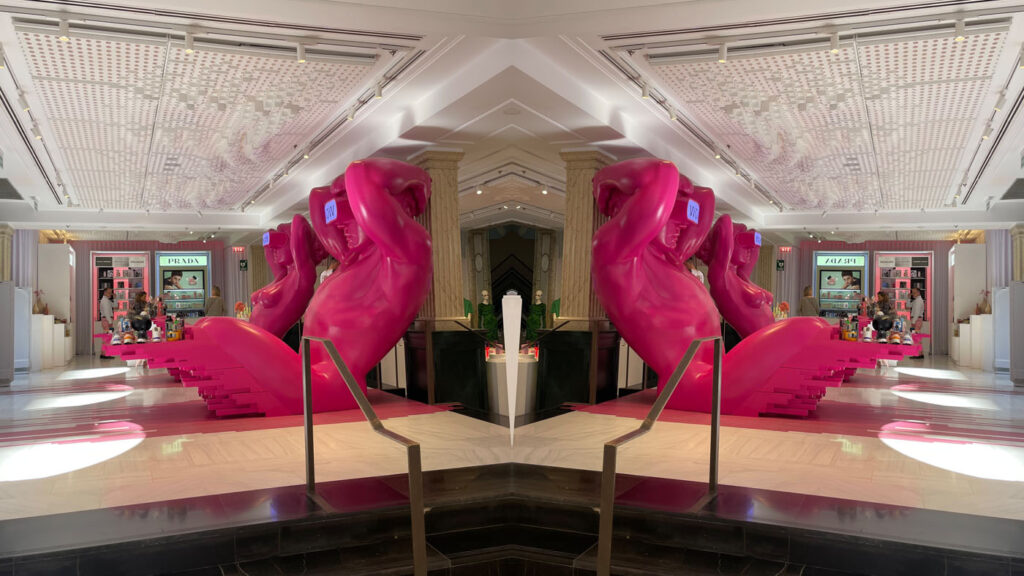 WOW CONCEPT
This innovative concept store is located in a historic building at the beginning of the Grand Via street and spans several floors and each floor offers a unique experience aimed at customers of the Gen Z and Millenials. It offers a perfect mix of established and independent brands presented on floors through self-care lab, tech garage, home boulevard and the urban district as a fashion corner.
LOEWE
Loewe is synonymous with the finest fabric, top craftsmanship and high quality. The store provides the perfect shopping experience in a beautiful and scented space in Calle Serrano. Loewe exudes an artistically cool approach to fashion with slightly wild and conceptual creations. The company was founded in Madrid in 1846 by a group of Spanish leather craftsmen. Today it is considered one of the most influential fashion brands, and my favorite for many years.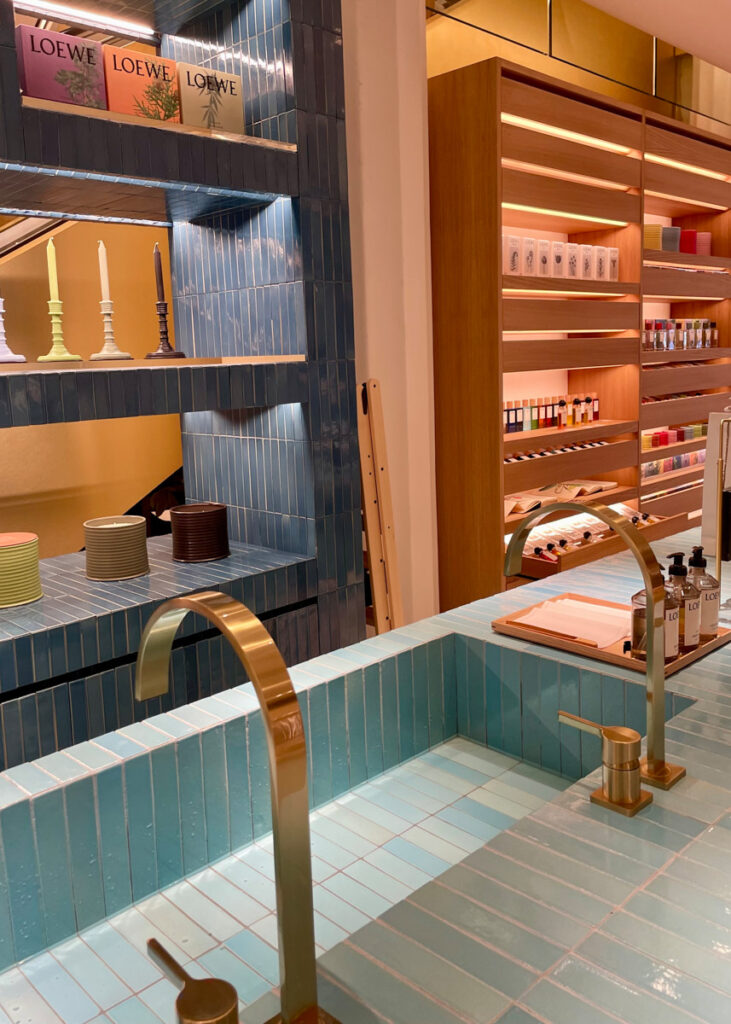 Ernest Hemingway said of Madrid: "I have never been to a city where there are fewer reasons to go to bed. And even if I did go to bed, it wouldn't be for sleep." I have to agree. The places we visited enchanted me. There are still many addresses, intriguing galleries, tempting restaurants and undiscovered corners that I would love to explore. So, ¡Hasta luego Madrid! We will see each other again, for sure.