Being an artist and a parent requires an equal amount of creative energy. The same vital spark that drives my creative work is needed to raise a child. Ever since I became a mom, time has become more precious. Not only because every hour is super valuable, but also because it marks the passage of time. Almost a year has flown by since I became a mom so my great desire to create a delicate and useful collection of limited items for babies and mommies has come to a fruition. The idea was to offer products that have a whole range of possible uses. I love to create but I also love clothes that make me feel comfortable and that attract attention with their design and simplicity. I also adore multifunctional pieces.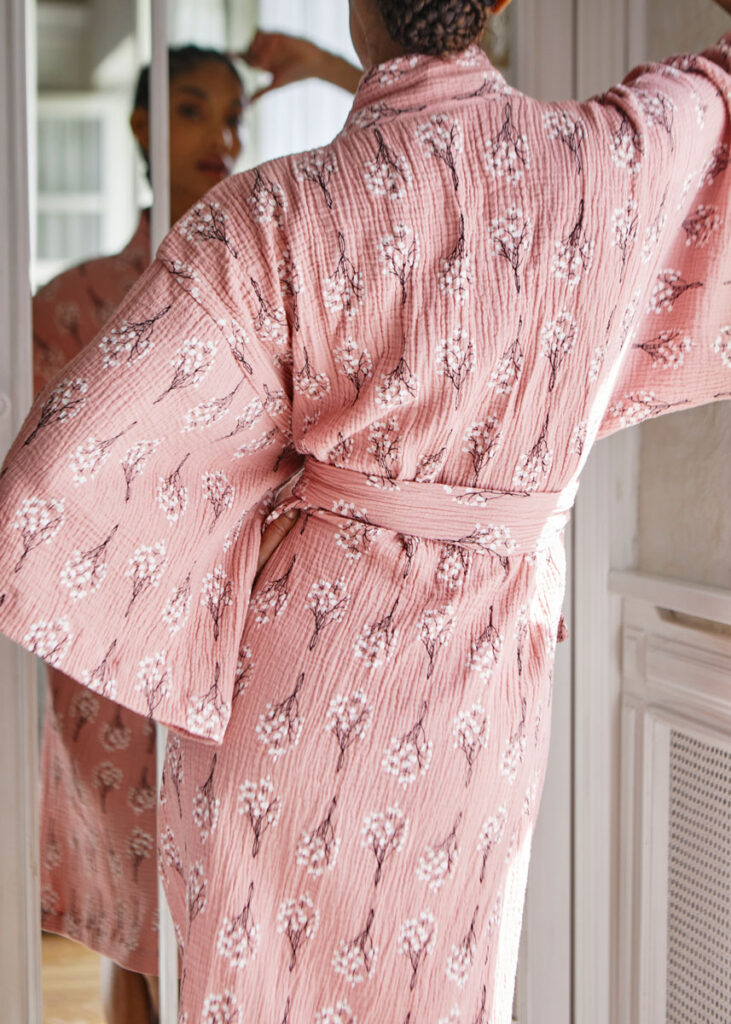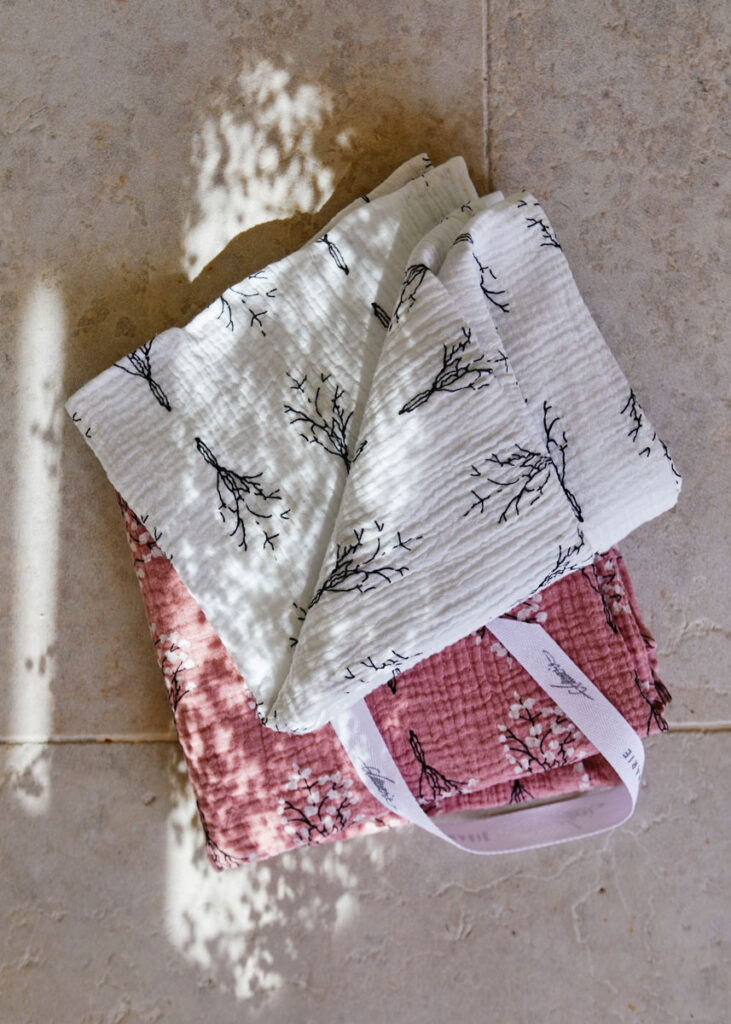 The same goes for the clothes and accessories I choose for my baby San. They have to be made of the most comfortable, the softest cotton, as well as simple and functional. Also irresistibly cute! So for the summer, I have designed the gentle Loved by Mommy collection. It is a collection created for adorable, carefree moments with your babies. It is made entirely of lightweight, structured, cotton muslin with a discreet print of Japanese cherry blossom. Our limited edition collection is available in three irresistible colors – sage, dusty pink and sweet white.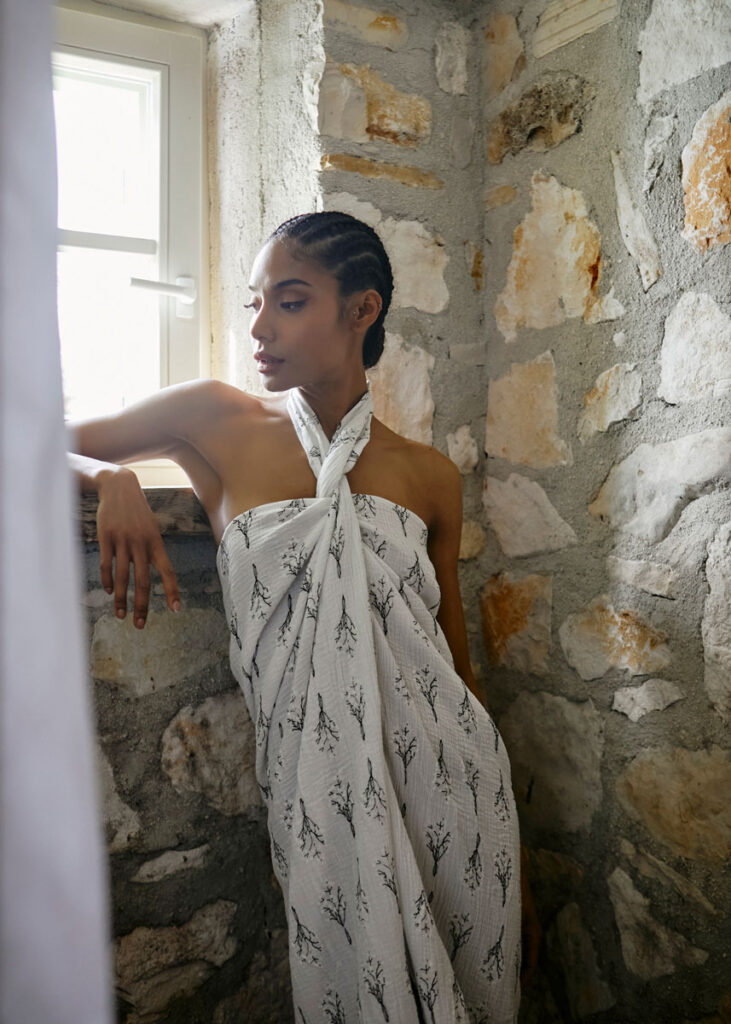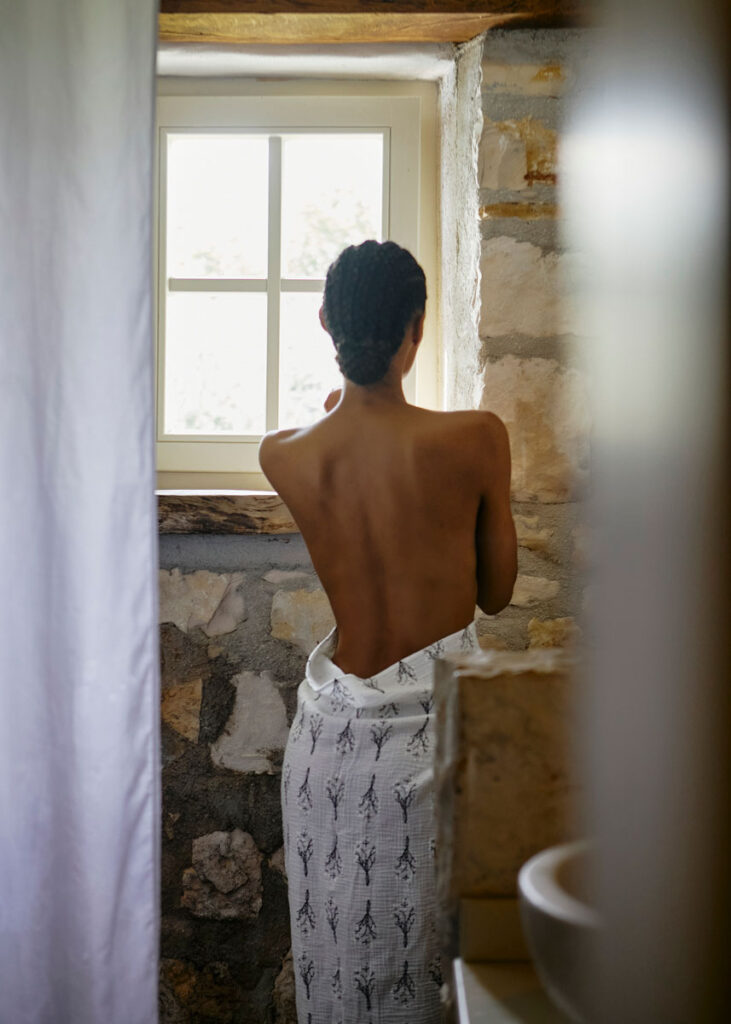 For the mothers, I have designed the most comfortable Cherry Blossom kimono. It is available in dusty pink and sweet white hues with printed petals that leave the incredible impression of a floral cloud. You can simply cover up or tie it nonchalantly at the waist to emphasize your silhouette. It is perfect to use in the comfort of your home as well as after a bath or a swim. For the babies, there is an irresistible Little World poncho available in the same print and fabric as a kimono. This poncho feels breathable and soft against the skin and it is also a perfect companion at the beach after a swim, or at home after a nice warm bath.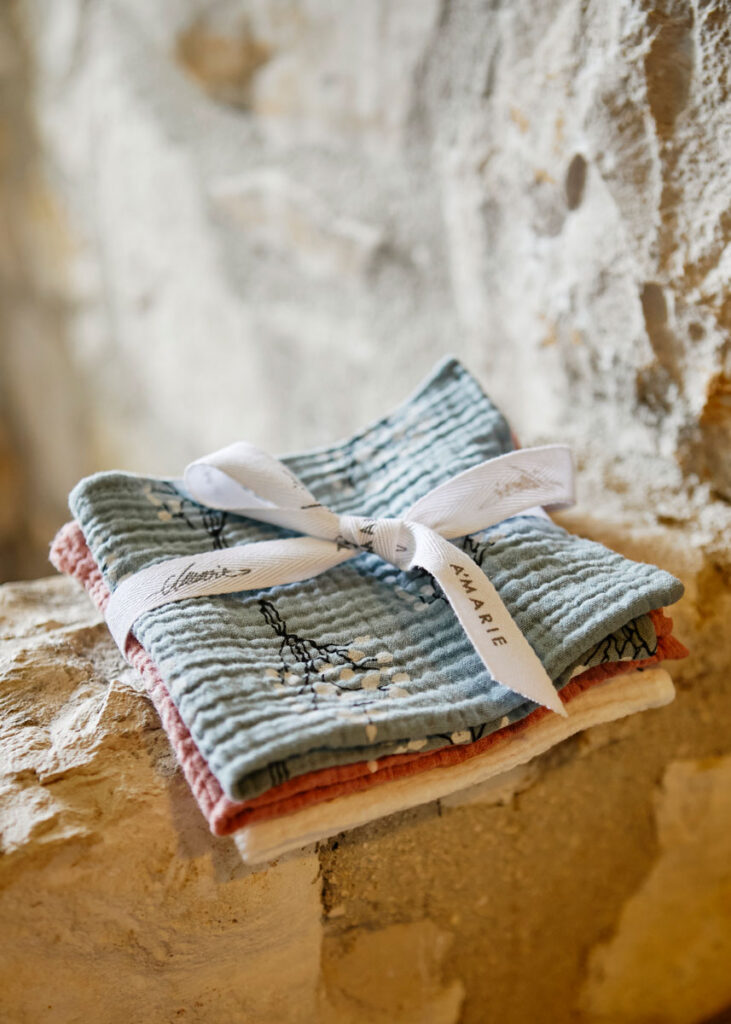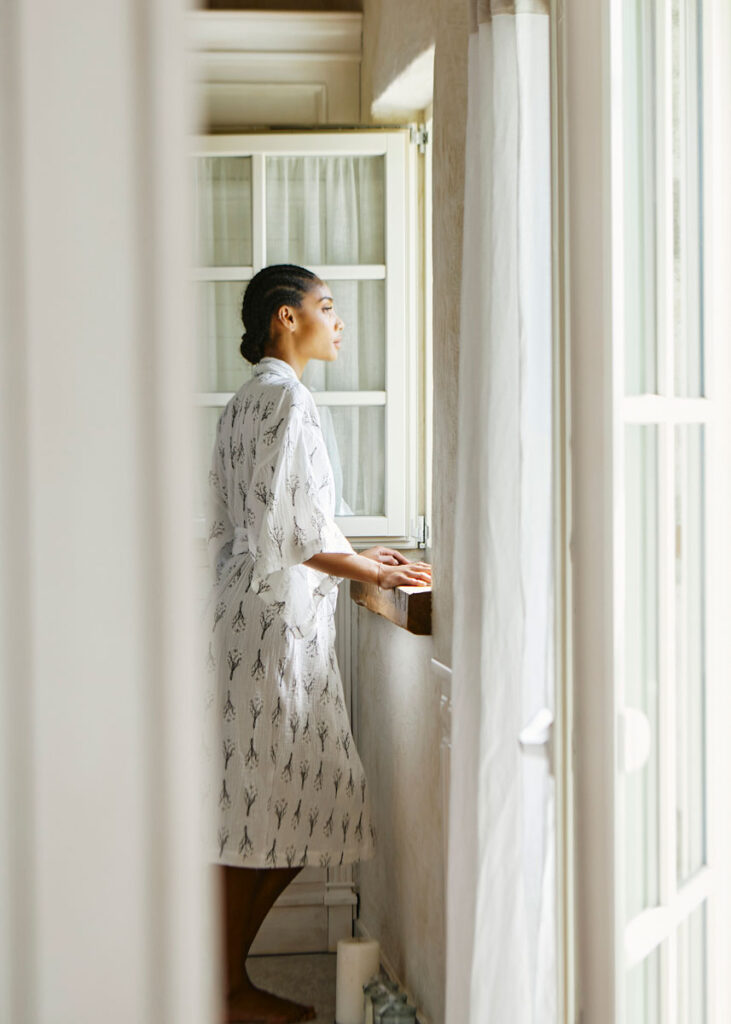 Surprise Swaddle & Pareo is a must-have, two-in-one multifunctional piece. It is perfect as an airy swaddle for your baby, as a light cover during naps or with a little intervention, it becomes a pareo or a dress for mommy. It comes with two straps that slide through and attach to the swaddle with a click of a button, and so it becomes a pareo or even a dress with an additional luxe bow. Beautiful cherry blossom tree motif on a lightweight structured, cotton muslin leaves the incredible impression of a floral cloud. A perfect option for warm summer days and nights.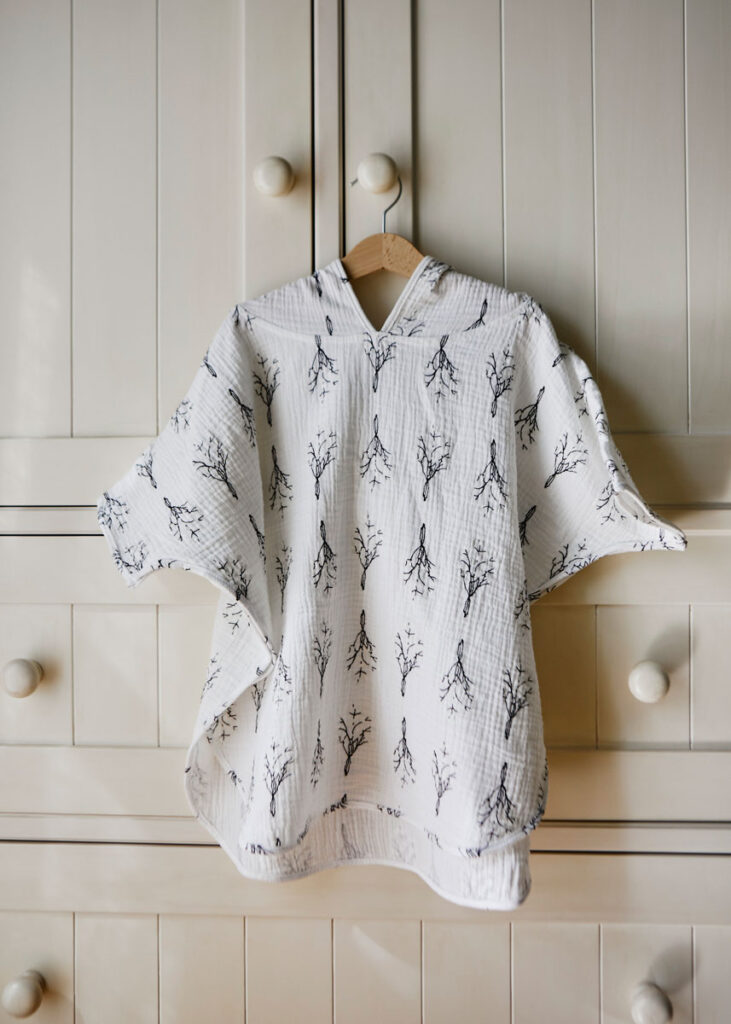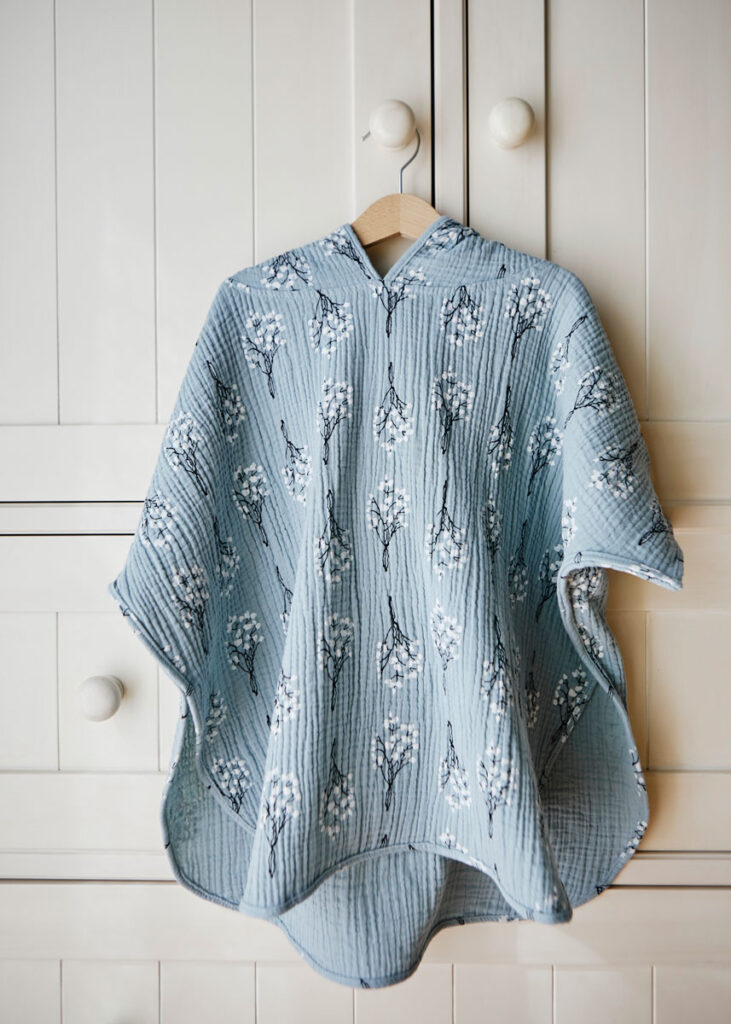 An all-important item in every mom's bag are the burp cloths. Cherry Blossom Essentials burp cloths come in a set of three hues – sweet white, sage and dusty pink, each with a beautiful cherry blossom tree motif. They come delivered in a cotton storage bag designed to separate clean from dirty cloths. These soft burp cloths are perfect to protect your clothes when breastfeeding or for burping your baby after a meal. With a little imagination, they are beautiful as kitchen towels as well.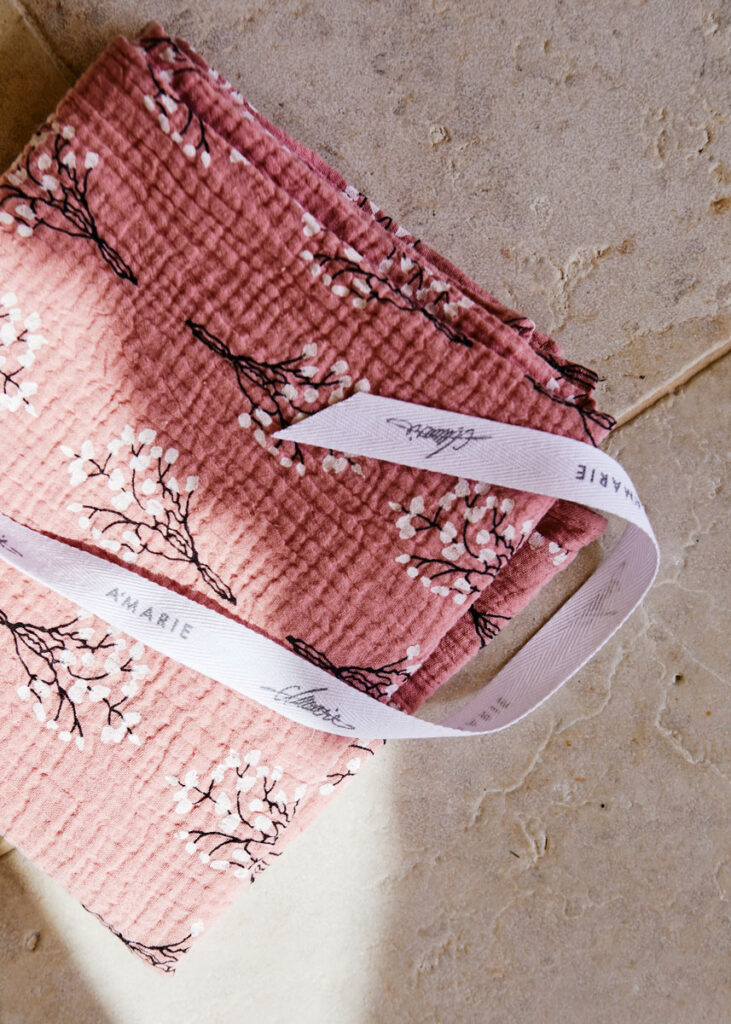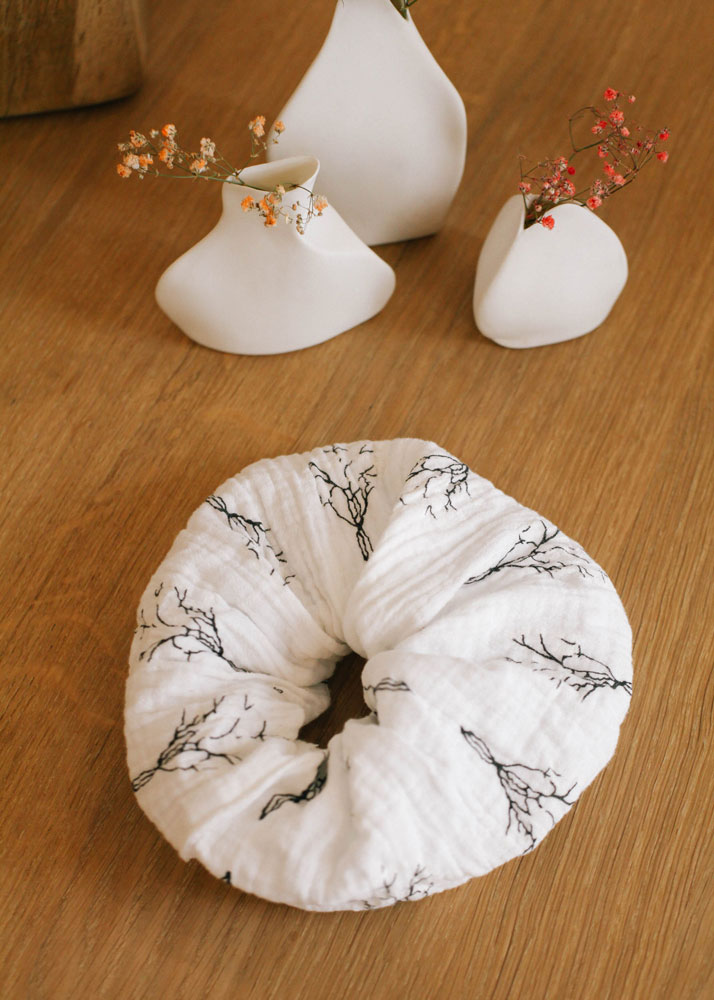 I have complemented this Loved by Mommy collection with the beddings. Two pillowcases made of soft cotton muslin are a perfect set for calm moments. Adorable as extra pillowcases or a complement to your existing bed sets, this is a thoughtful gift. The cherry blossom unites in itself numerous symbolic meanings of concepts such as life, death, courage, sadness, happiness, femininity, attitude towards life, and balance of everything that surrounds us.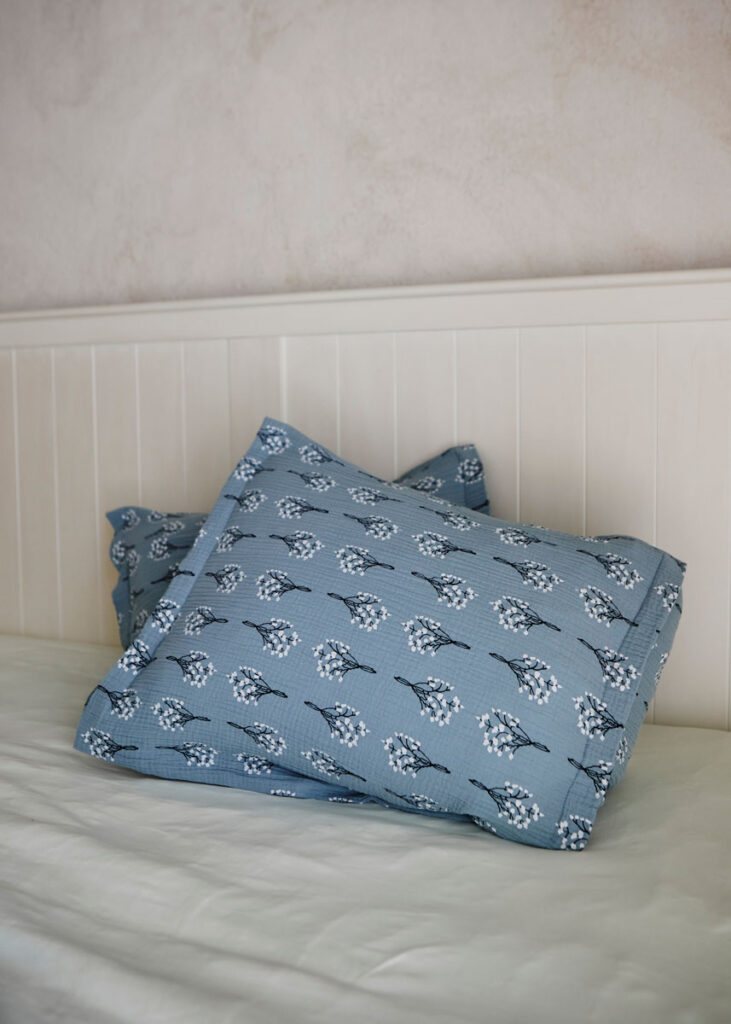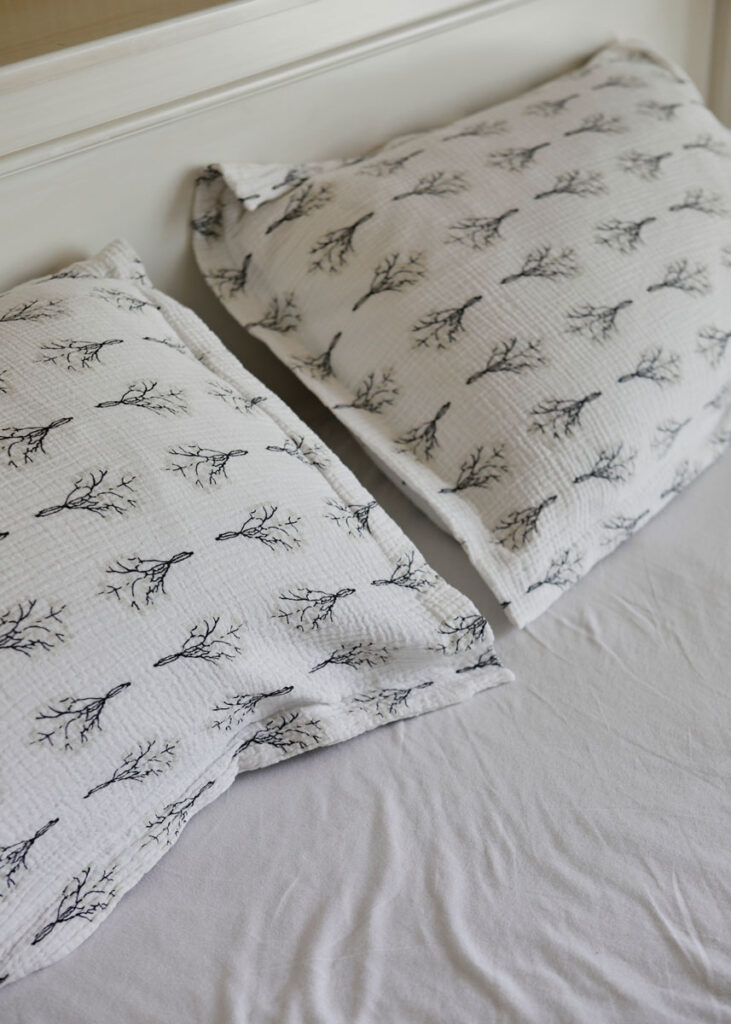 Explore our Loved by Mommy limited edition collection and spend an unforgettable summer with your little one in the most stylish pieces you could wish for. Enjoy the summer and create unforgettable memories.