HOME STORIES: CHAPTER TWO
THE STORIES THA CONNECT US
Everything we do at A'marie, we do because we firmly believe that you feel amazing and blissful in our creations, that you enjoy every piece that you carefully take out of the bag and try for the first time in front of your mirror, and proudly wear while strolling around the city. Specifically in these challenging and uncomfortable times, when we are surrounded by harsh news on a daily basis, we wish that you forget about that reality for at least a moment and, with our pieces, sail into your little world of imagination bathed in romance, femininity and beauty.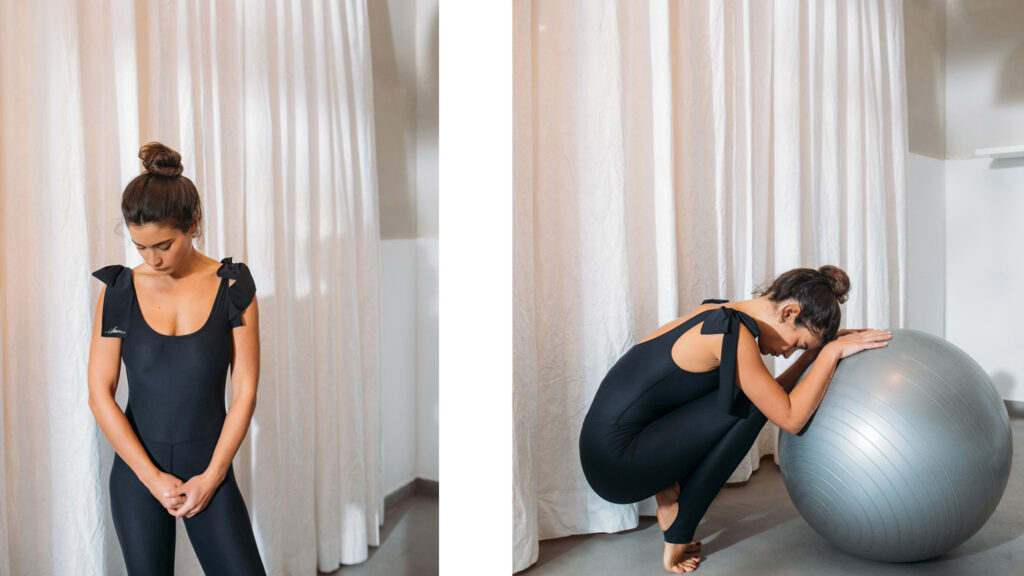 Appropriately, I designed a new, mini sportswear collection, something I have been dreaming about for years. Your favorite designs have emerged in a new edit, created for the women who take care of their body and mind, who place importance on healthy and active lifestyle, whether in a yoga studio, gym or, nowadays more often than ever, at home. As we are tuning in to a live yoga class, running on a treadmill or spend free time at home, we absolutely need comfortable yet stylish clothes that will keep us motivated. Our mini sportswear collection is manufactured ethically and created with clean materials. It is made from recycled, bio-based materials collected in the sea called ECONYL® regenerated nylon.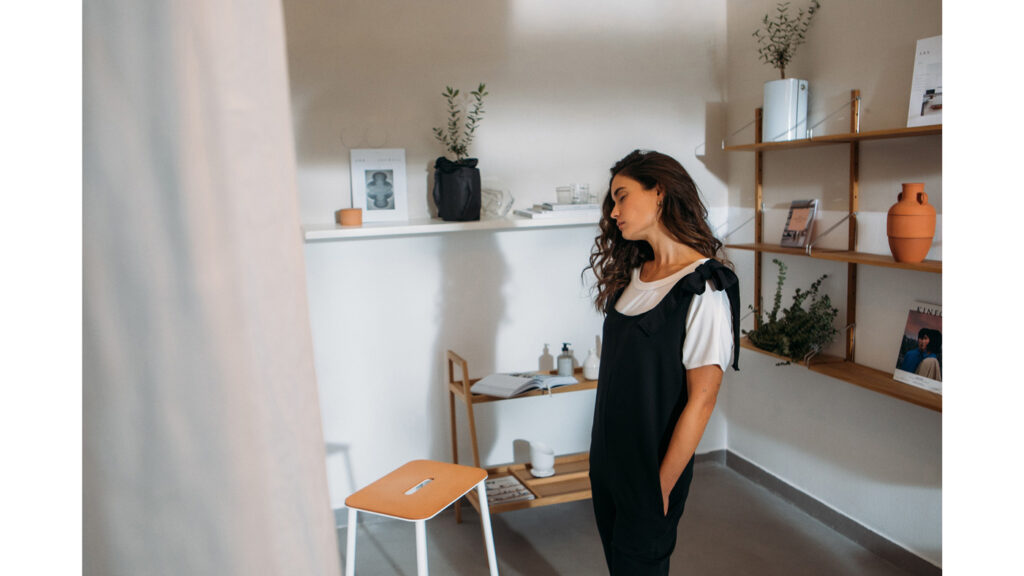 Sustainable future, which has recently become a trend that all world brands are turning to, is the business philosophy that A'marie has been respecting from the very beginning. Therefore, we used ECONYL® regenerated nylon to create this mini collection, a material obtained from recovered fishing nets and other nylon waste. As we believe that anyone can help solve the great global problem of plastic polluting our oceans and seas, we decided to be a part of this story, so we teamed up with an Italian company that produces ECONYL® yarn, a 100% regenerated nylon fiber obtained from various nylon waste. Innovative materials are the first step towards a cleaner and environmentally friendly future. This is a proof that with an effort and research, top-quality and sustainable products may be created without a negative impact on the environment.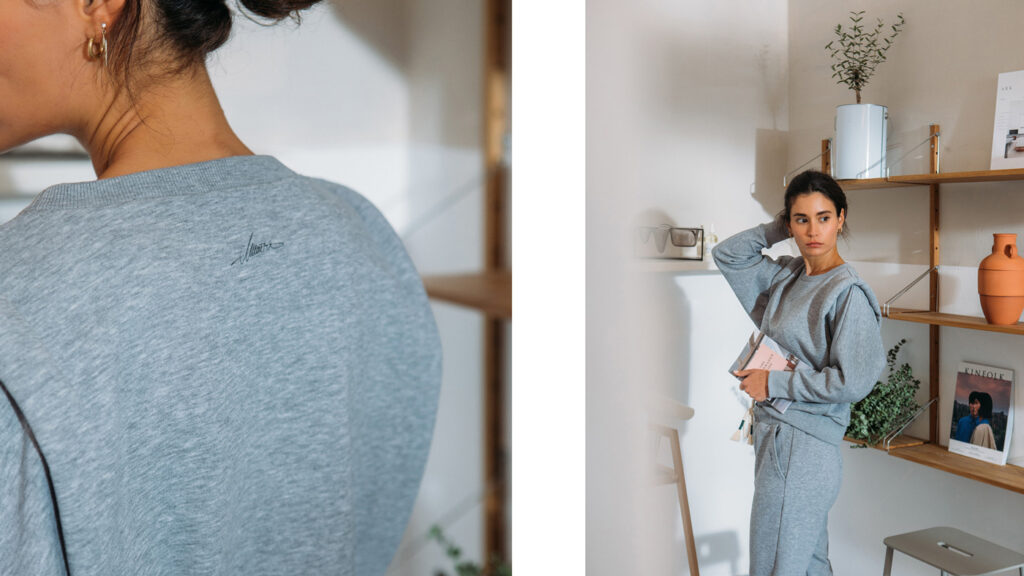 The designs are simple, they stand for romance and girly charm, and the main feature is comfort which is particularly important for sportswear. I have focused on four garments designed with a purpose to be fashionable, fit every silhouette and have top-level performance. We have a chic, super-soft Swing jumpsuit designed for flexibility that is adorned with irresistible bows on the shoulders, high-rise Pose leggings that promise a second-skin fit, a playful Spin sports bra with bows that comes in a slightly softer fabric than the ones you're used to, and a long-sleeved Balance top – an A'marie classic that provides comfort while captivates with its lovely details. The entire collection is based on pieces that provide full support during intense workouts, pieces that are antibacterial, and have UV and heat protection. The fabric has a matte finish that resembles suede, it adheres well to the body and emphasizes the silhouette. This is a proof that you can look beautiful in sustainable fashion.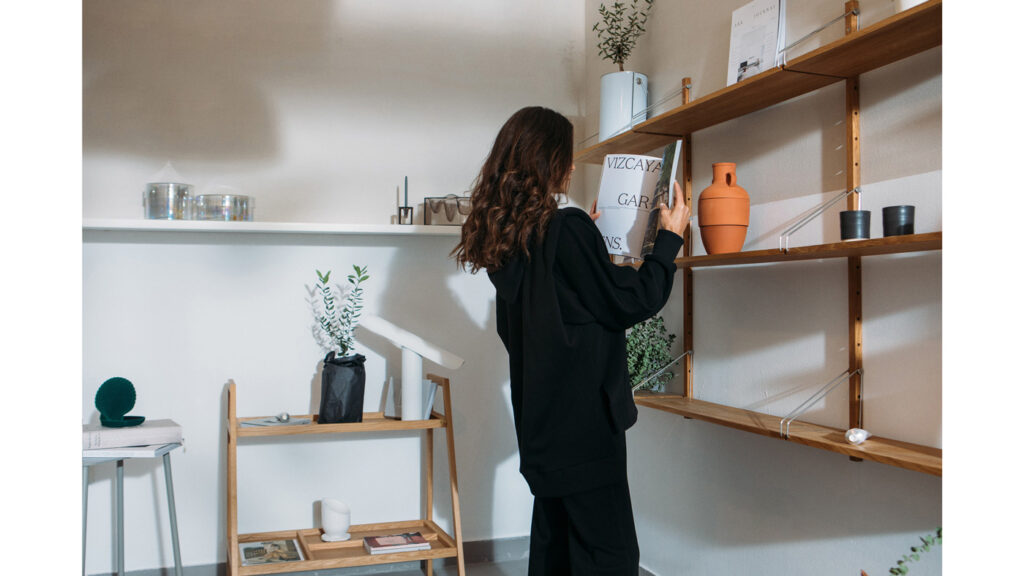 As a continuation of the sportswear collection, I have also designed a cotton tracksuit available in two colors, a matching set that is a new must-have that looks so pulled together. The gray tracksuit consists of Harmony sweatshirt and Sunday track pants, while the black one consists of a Flow hoodie and eye catching Weekend track pants with side slits. Carefully designed, with recognizable A'marie details, these pieces are intended for days when you can afford to enjoy time at home, but also for casual outings. I favor pairing a tracksuit with oversized sweaters and a beige trench coat. This collection also features an irresistible Candy jumpsuit, a perfect way to look stylish without sacrificing comfort. Its straps are aesthetically attractive and adaptable to your body proportions. I suggest wearing yours with A'marie Basic T-shirt and a hoodie.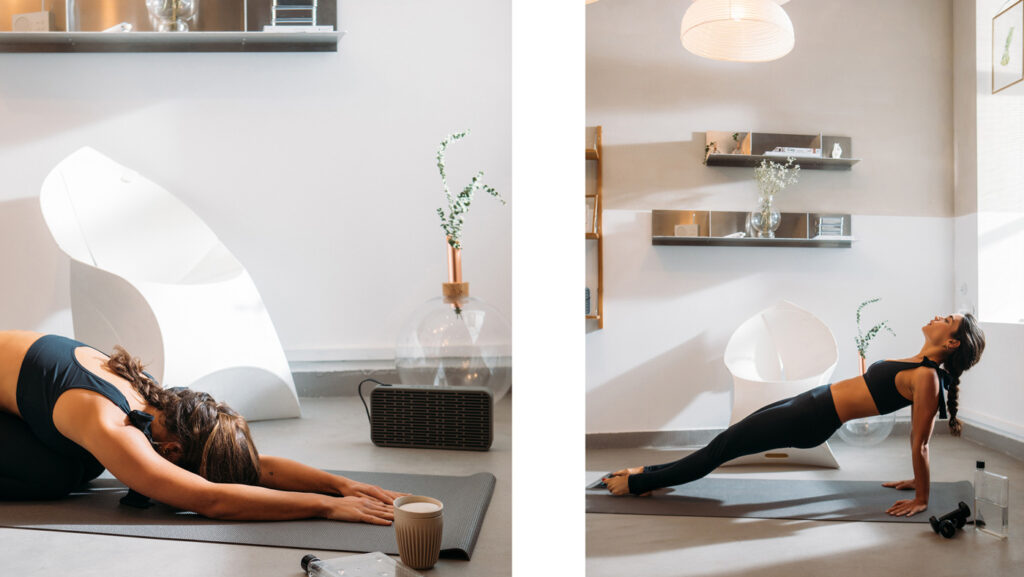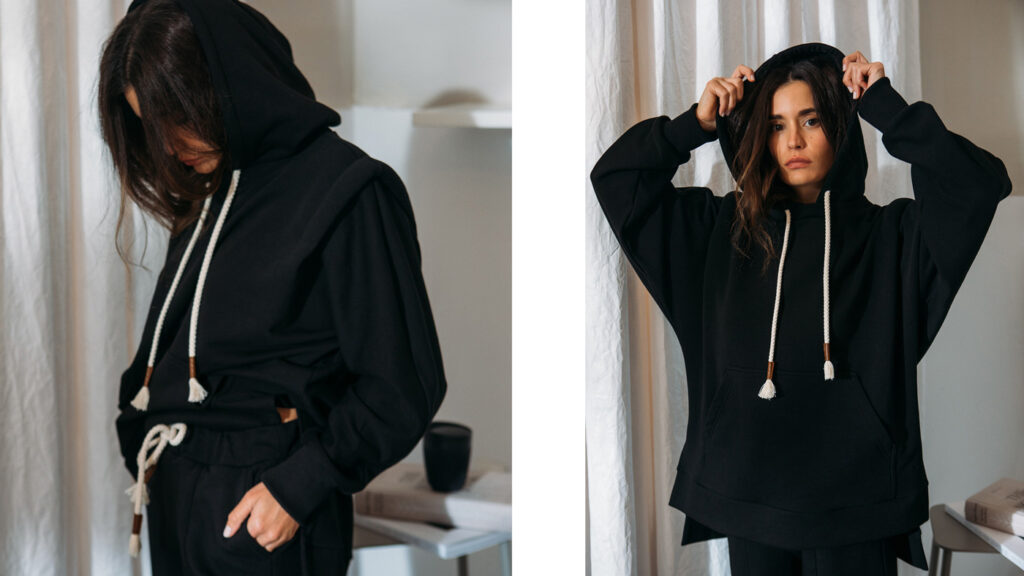 I am convinced that the pieces from our mini sportswear collection will end up on many Christmas wish lists, so cheer up a loved one or simply treat yourself because you deserve it!