HOME STORIES: CHAPTER ONE
THE STORIES THAT CONNECT US
These days more than ever we long for comfort and simplicity. We are looking for a little nook for ourselves in which we would feel calm and safe. It is for these reasons that I have decided that our Basic collection will be focused on a key piece for every woman's wardrobe, the ultimate classic without which it is unthinkable to create simple and comfortable outfits. So, I am presenting you the first part of our new collection "Home stories – Stories that connect us", in which a high-quality top is the backbone of the collection. It is a timeless piece, practical and useful, it is easily styled, and your major ally in situations when you lack outfit inspiration. The top was created to be complemented with your favorite jeans, either those universally flattering with a high waist, or a classic pair for a chic and sophisticated look. The top is ideal for all those casual situations in which we wear tracksuits, eternally modern white sneakers and chic trench coats, but it is equally viable workday option where it looks fabulous with oversized blazers and ironed pants.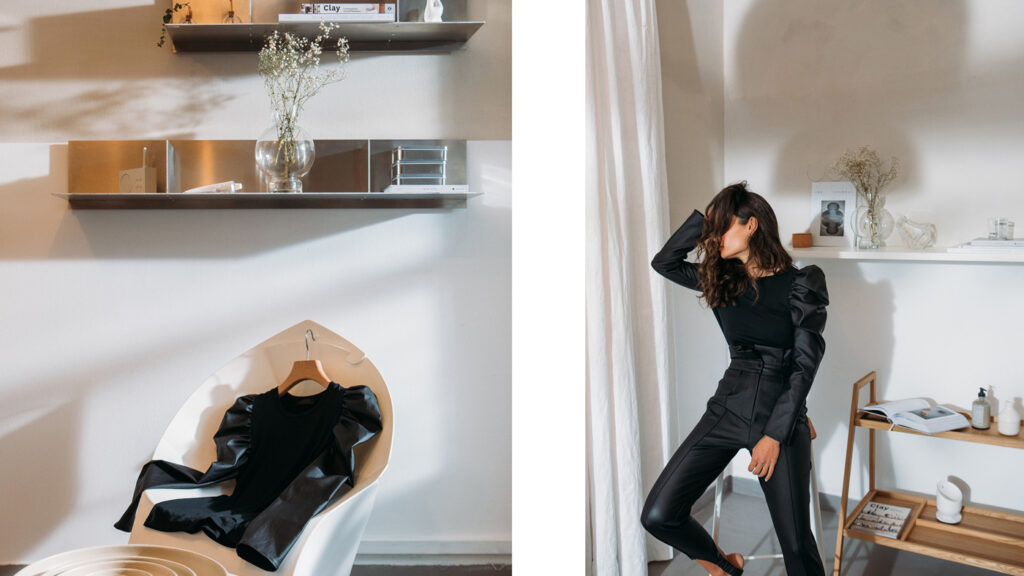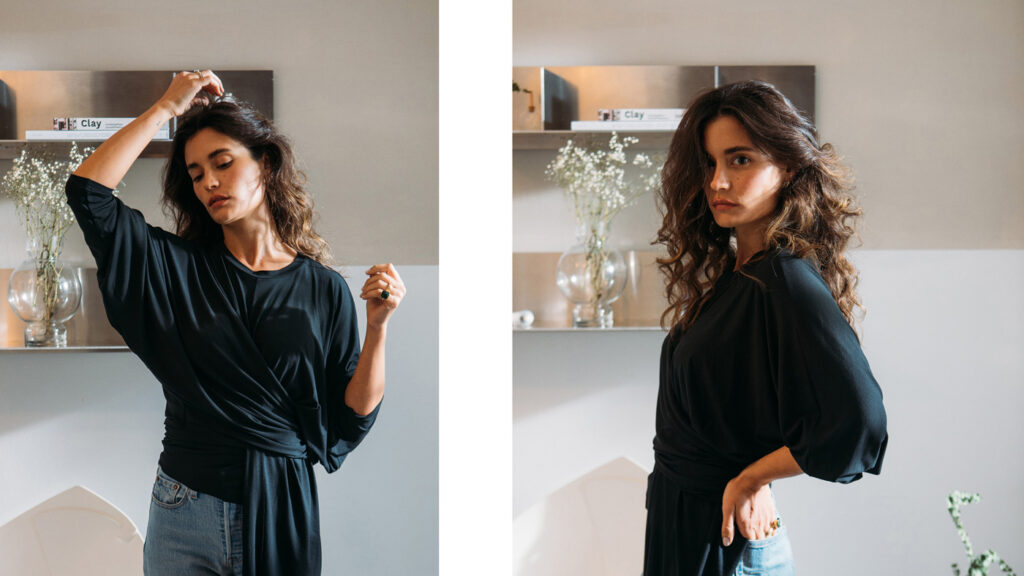 Our tops and tunics are timeless wardrobe staples with statement details. They are simple and appropriate for all styles and occasions, but thanks to the design and charming details they are at the same time powerful enough to take the lead in your day or evening stylings. In this collection you will discover the Take A Short tunic characterized by lowered sleeves and long fringes, as well as the Roll Out tunic with side slits and shoulder details – a chic piece for business occasions or casual moments. Our favorite design for powerful and diverse attire is the Take a Walk maxi tunic, which can be styled with numerous outfits with leggings or jeans, with your most treasured winter boots, or simply under your preferred oversized knit.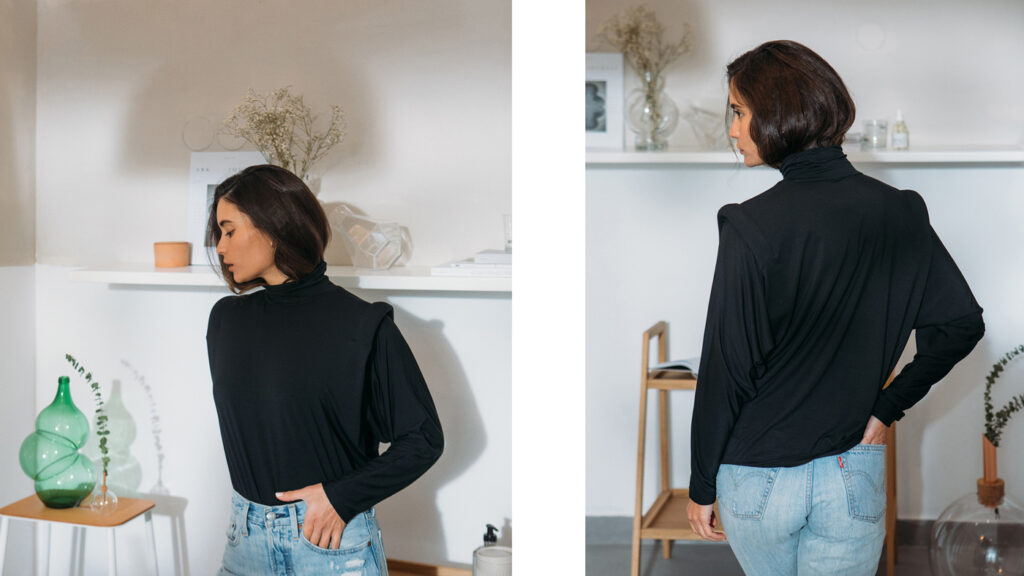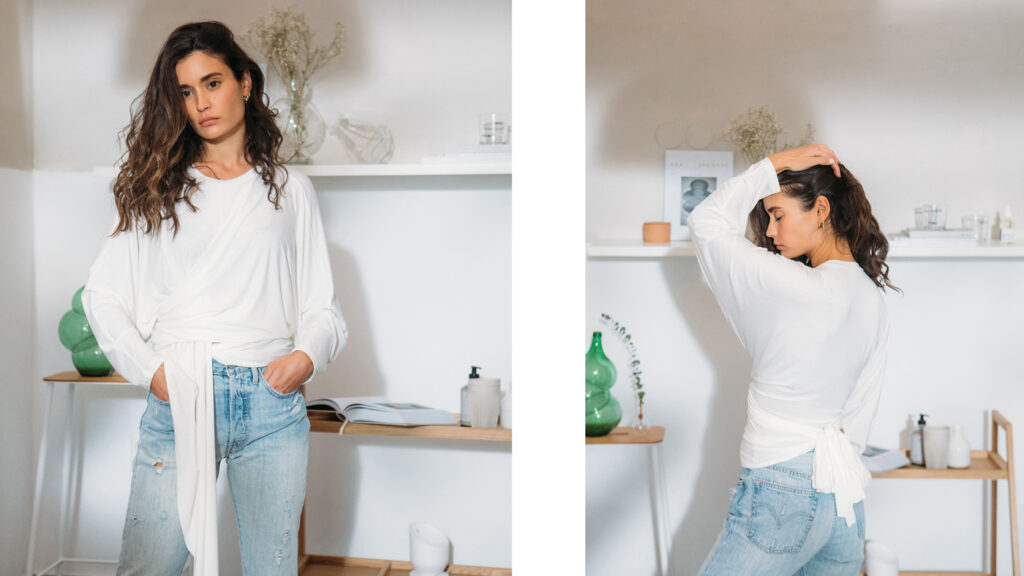 In addition to tunics, I have prepared three models of incredibly chic T-shirts named Wrap. They are sensational and multifunctional. Roll In is a piece with raised collar, bat sleeves and accentuated shoulders, and Zoom Call T-shirt is made from a combination of MicroModal fabric and our recognizable vegan leather. I personally imagine these three designs with a good pair of high-waisted jeans for slightly more casual occasions, and with more elegant pants for all those situations when you strive to leave a sophisticated and powerful impression.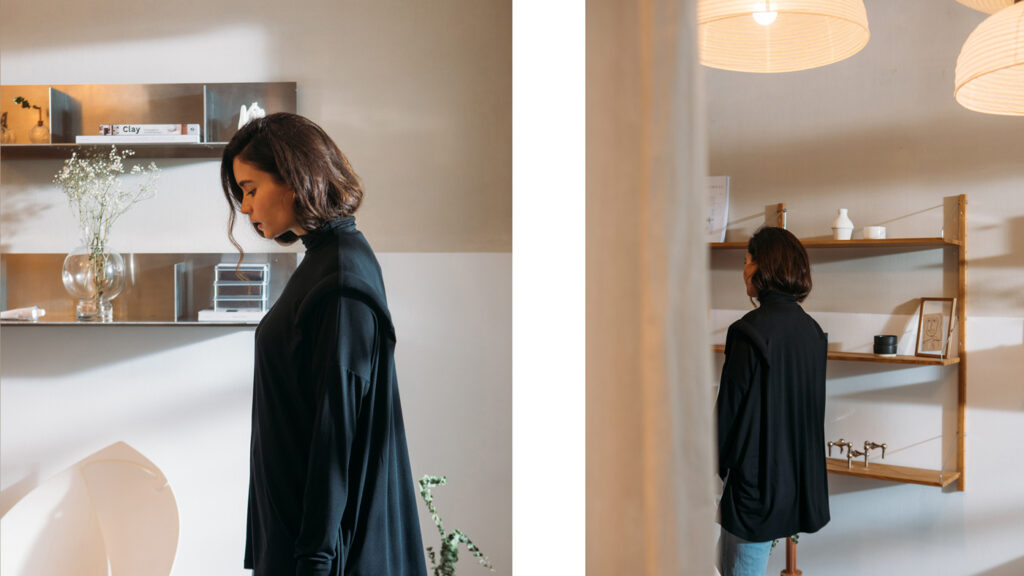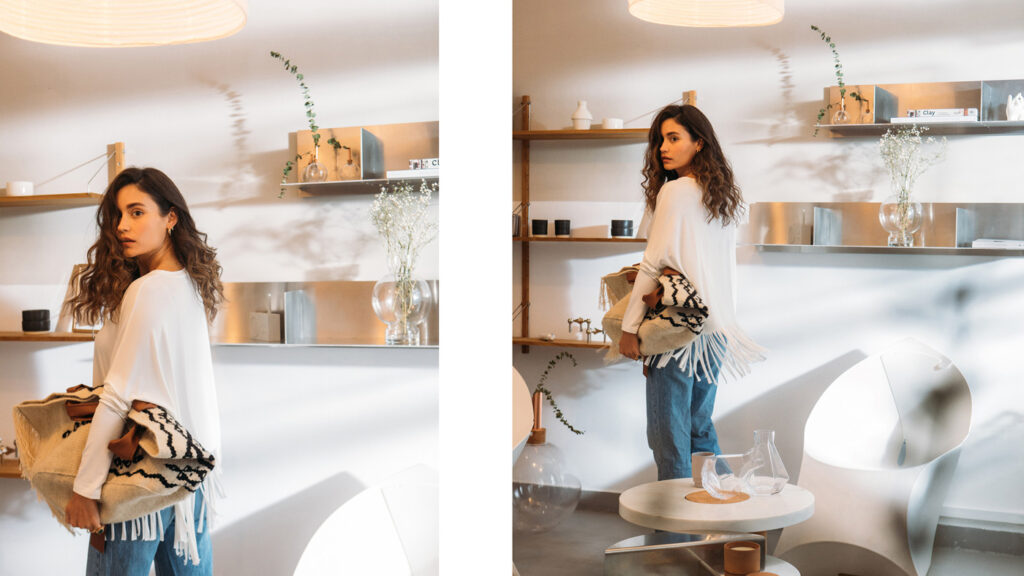 In addition to the alluring designs that allow you to put together countless outfits, it is actually the colors of the T-shirt that will completely seduce you this fall. Black and white hues will allow for a styling game because they are so easy to pair with garments in autumn tones or  irresistible patterns. The entire collection is made from the already recognizable, super soft MicroModal. It is a fabric that is synonymous with comfort and quality, and it creates a lovely, feminine silhouette. That is the reason we love it so much for our Basic collections.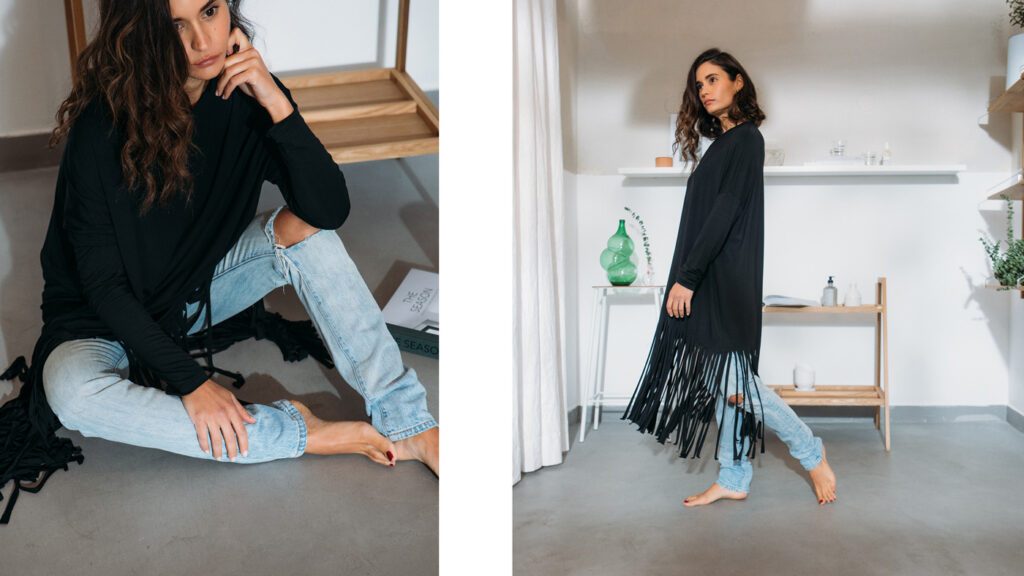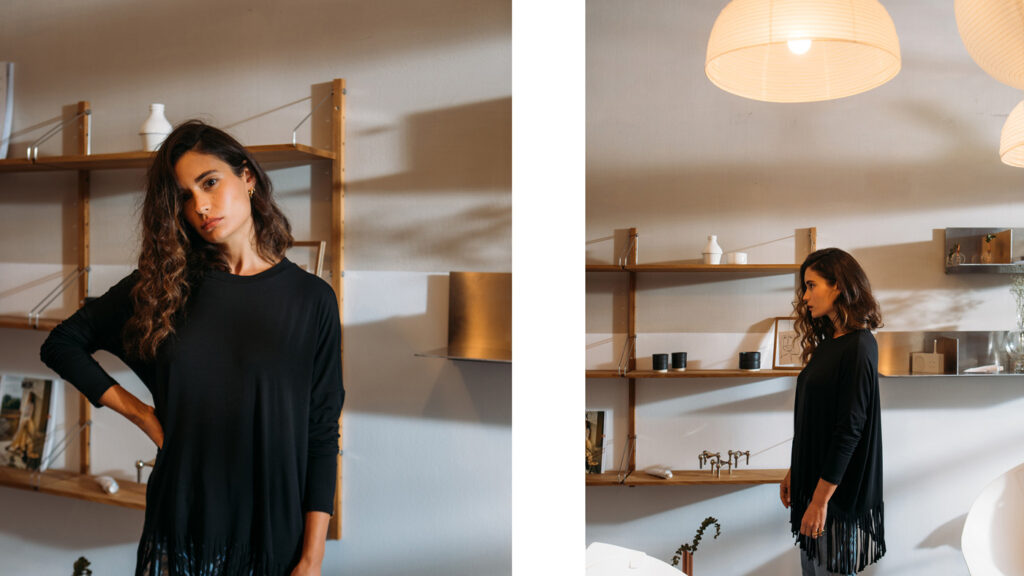 Wear your favorite jeans or chic trackpants, choose your A'marie Basic T-shirt to add a touch of charm and create casual outfits for your rituals this fall. Remember, happiness is in the smallest of things.