Chapter Two: ¡Qué Belleza!
It's basically summer and there is something incredibly romantic in the long summer days and warm evenings. Cities have come to life again and there are events in every corner that bring a smile to our faces. At the same time, we are preparing for the holidays, looking forward to the scent of the sea, the sound of the waves and enjoying our favorite bay, quietly, away from everyone. We are also looking forward to new styles and all those chic outfits that we have long imagined. On top of that, we cannot wait to get ahead of the style curve with our fabulous collection ¡Qué Belleza! that is filled with standout summer staples.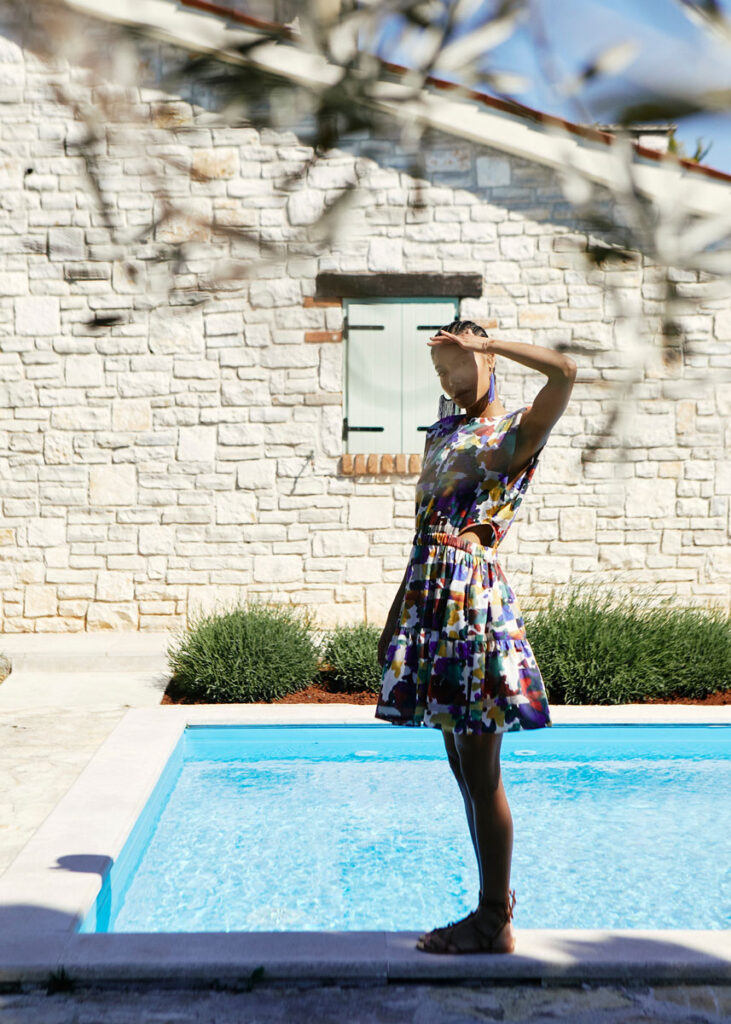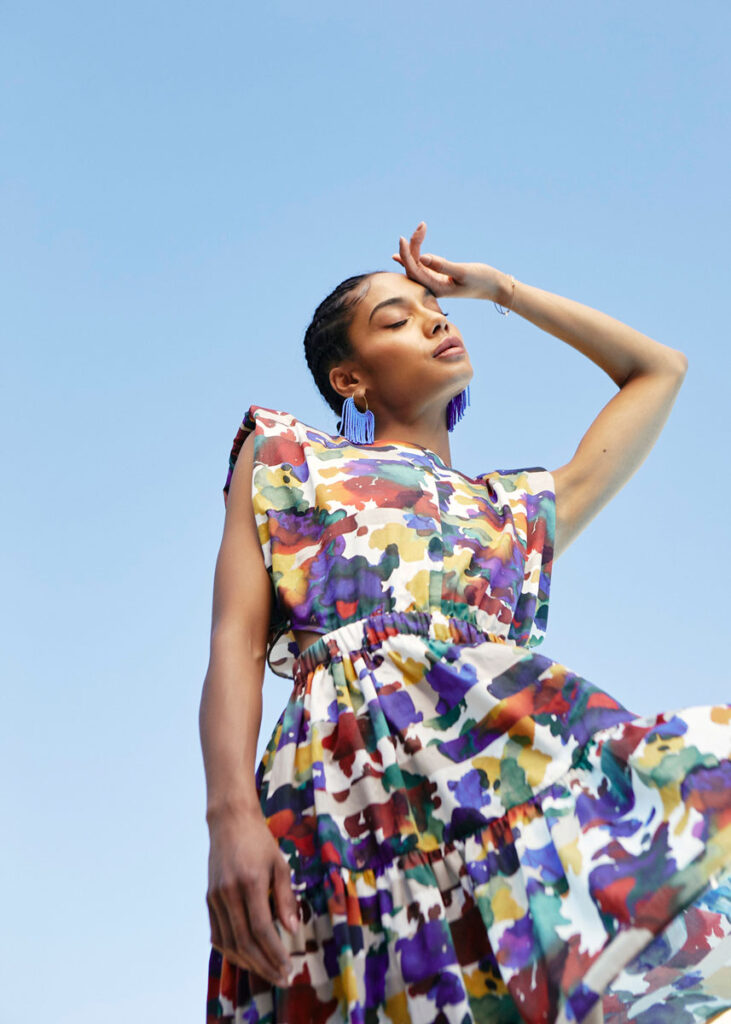 Our new collection celebrates the beauty of women and the life that is joyful and full of adventures and anecdotes. The pieces are created to take you from day to night and allow you to stylishly stand out from the crowd and make a good first impression. Our easy breezy dresses tell the tale of style that allows women to feel confident and elegant, especially after months in casual outfits. Bruna, Talita and Lanna are two-way dresses offering versatile options to wear.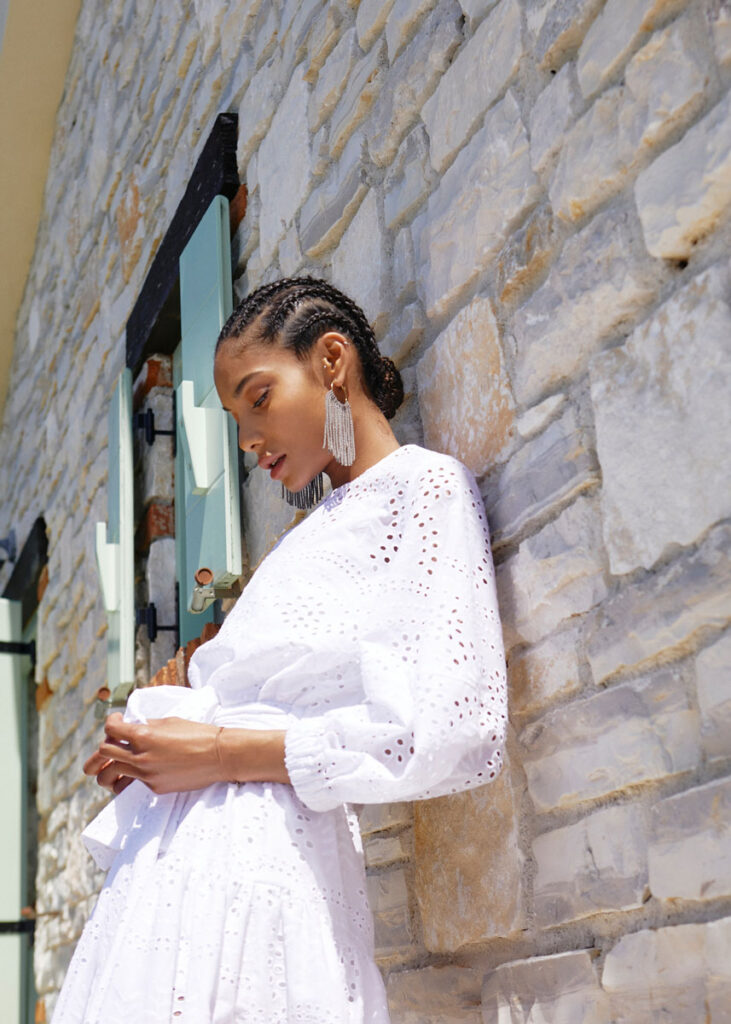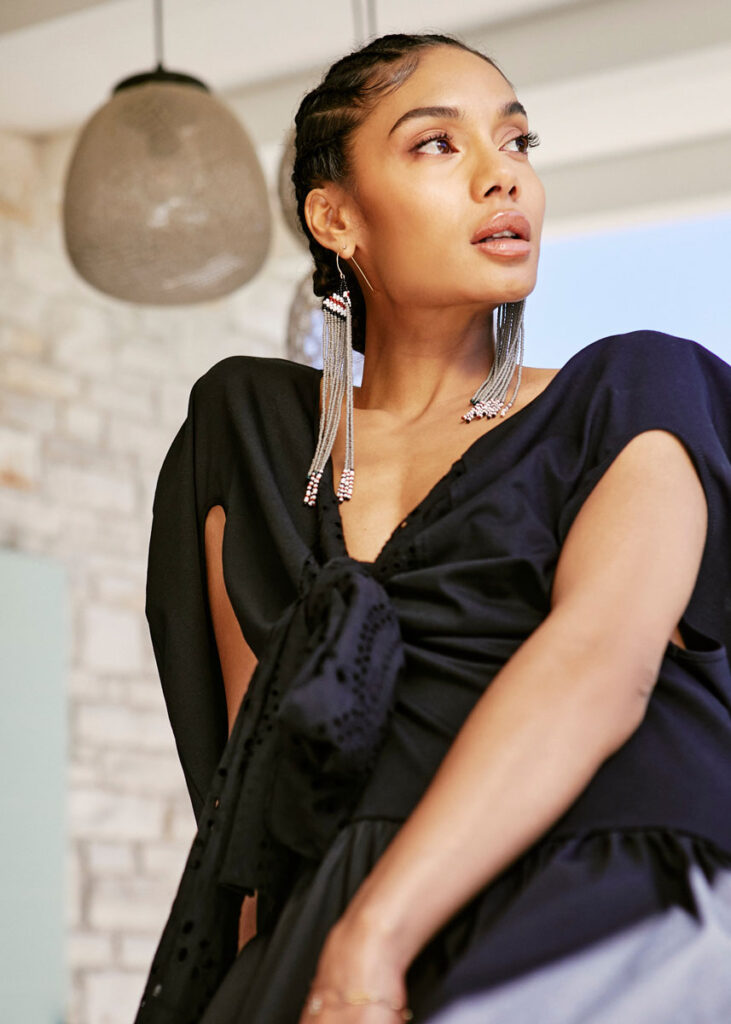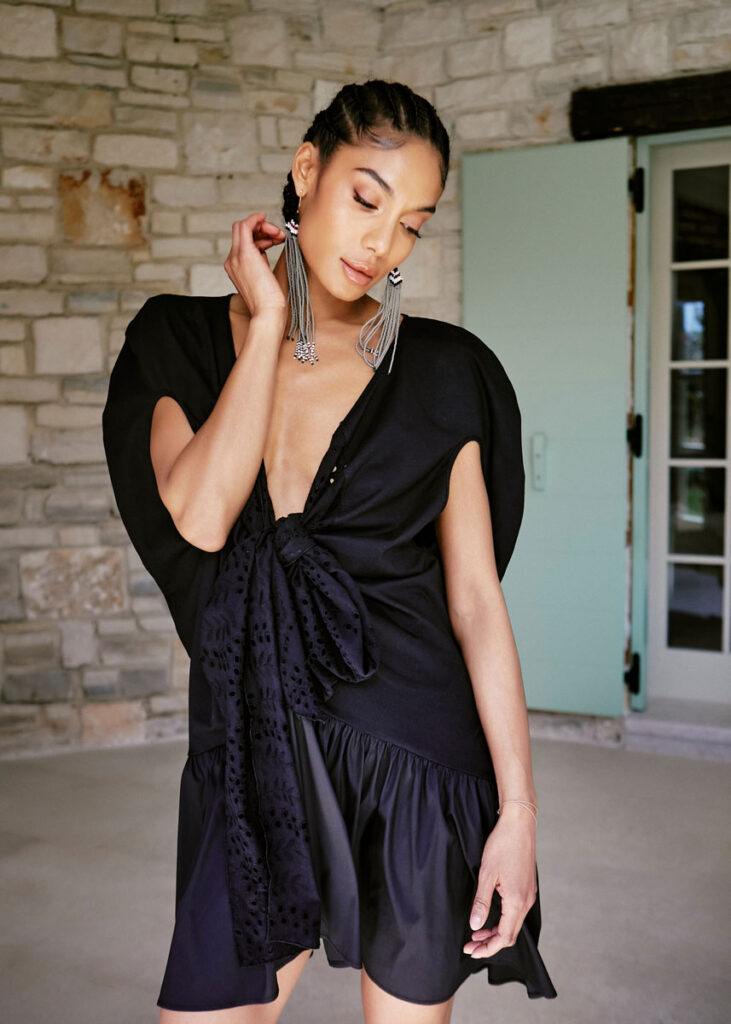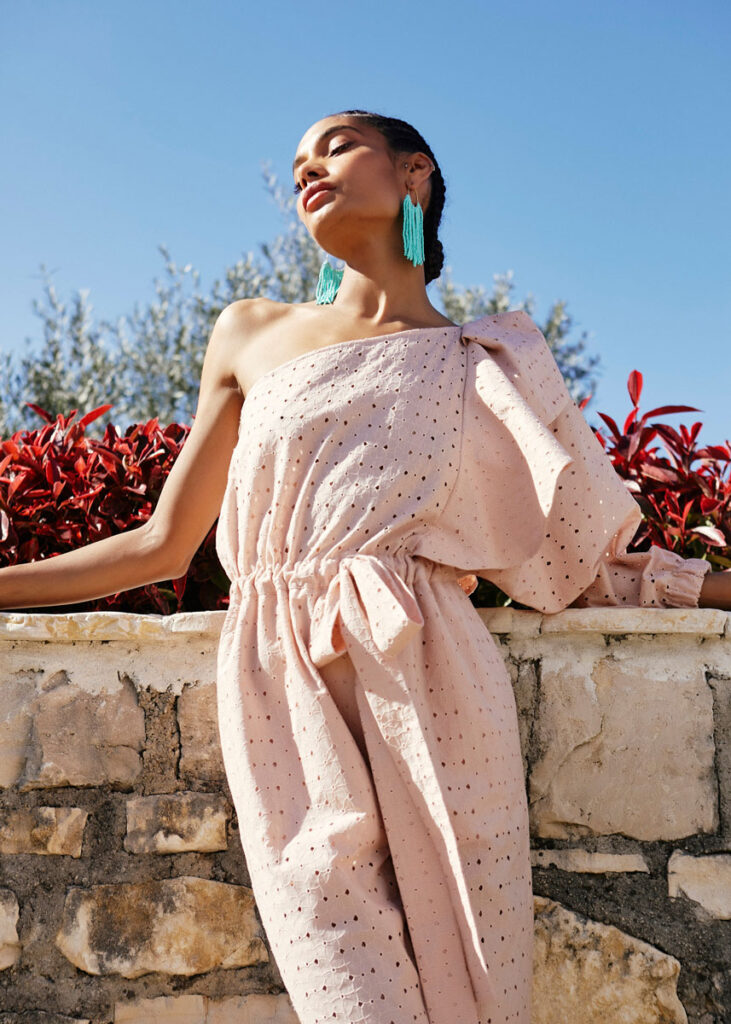 Bruna dress is a vivacious summer staple. It is made from silk and features discreet cutouts at the sides, accentuated shoulders and elasticated waist. Flavia is a stunning dress in summery mustard green hue. It is made from cotton with flower pattern in a halter silhouette. It is slightly gathered at the waist and features open back that ties in a magnificent bow or with a crisscross accent.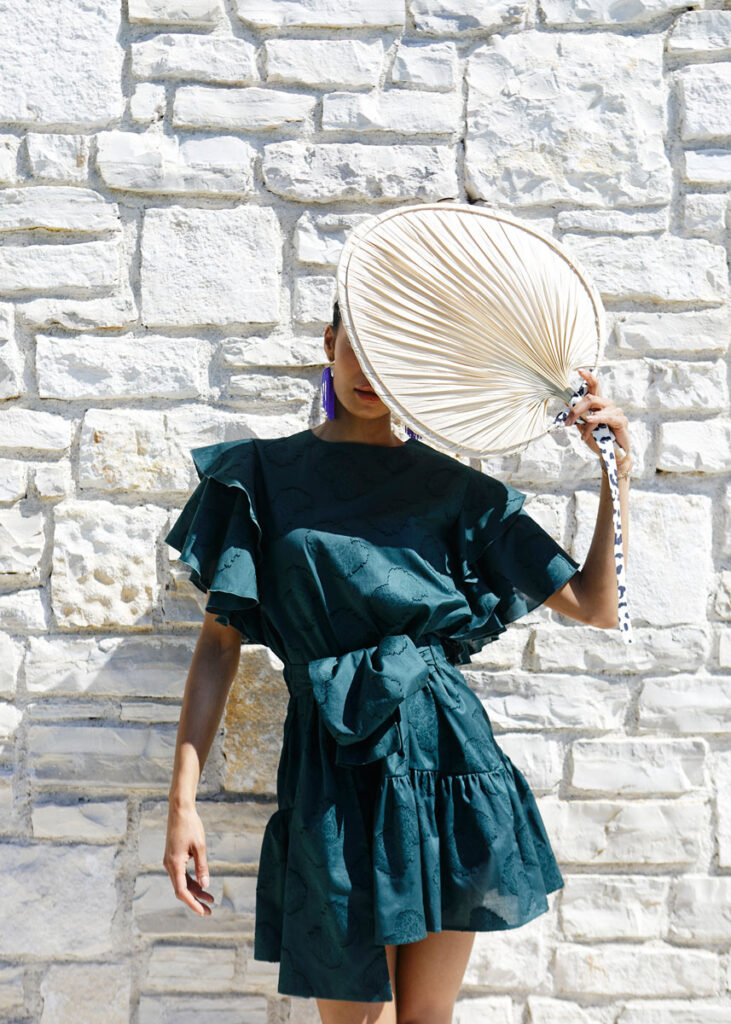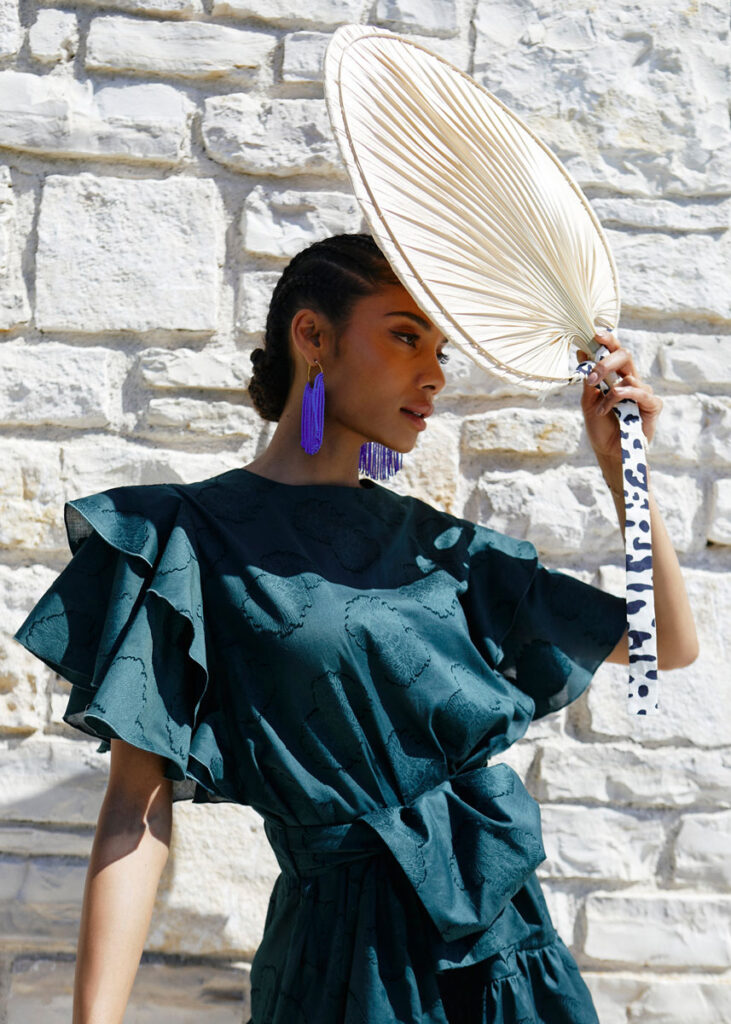 White dresses always radiate a special kind of elegance and in the summer months they are the best investment pieces. They can be worn from the office, to the beach and to the wedding. Our Ruth and Sara are impeccably romantic wedding dresses. Sara is made from two layers of silk and cotton lace in a halter silhouette. It is slightly gathered at the waist and features open back that ties in a magnificent bow or with a crisscross accent. Ruth is a midi dress cut from lightweight cotton lace and features ruffle sleeves and self belt at the waist for a feminine fit. Jumpsuits are our fierce summer pieces we absolutely adore. Ayane has a one-shoulder neckline adorned with a feminine ruffle, and a relaxed silhouette with ties that cinch at the waist. Luana is a cotton lace piece with V neckline, accentuated shoulders, long sleeves and gathered silhouette. Whatever your mood, jumpsuits are one-and-done statement pieces.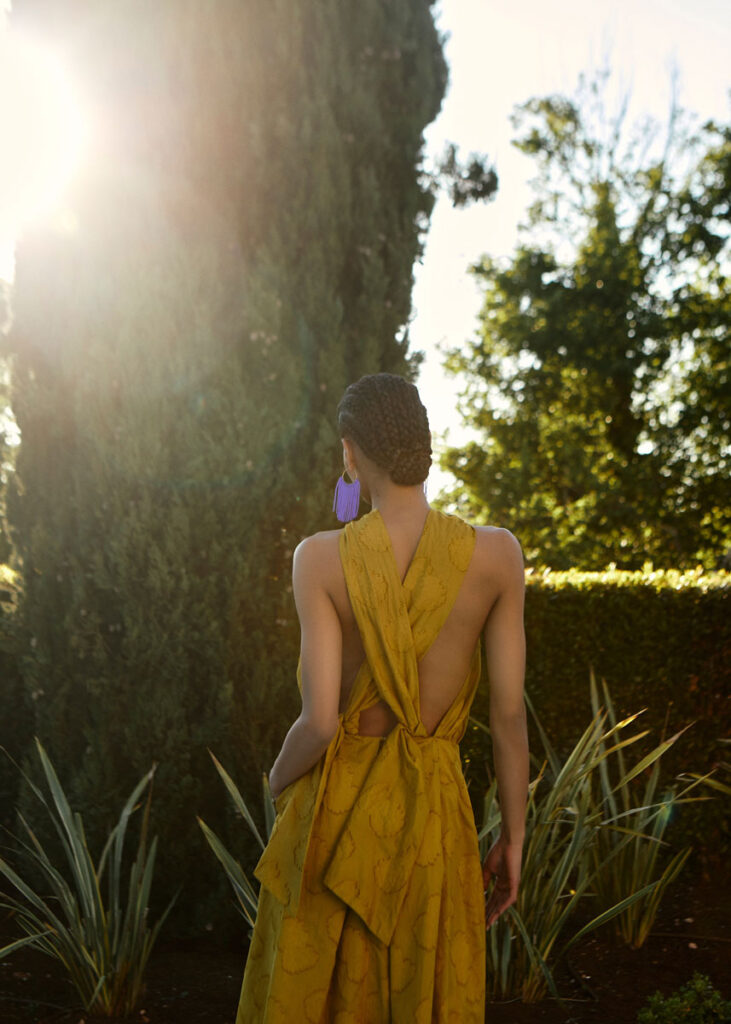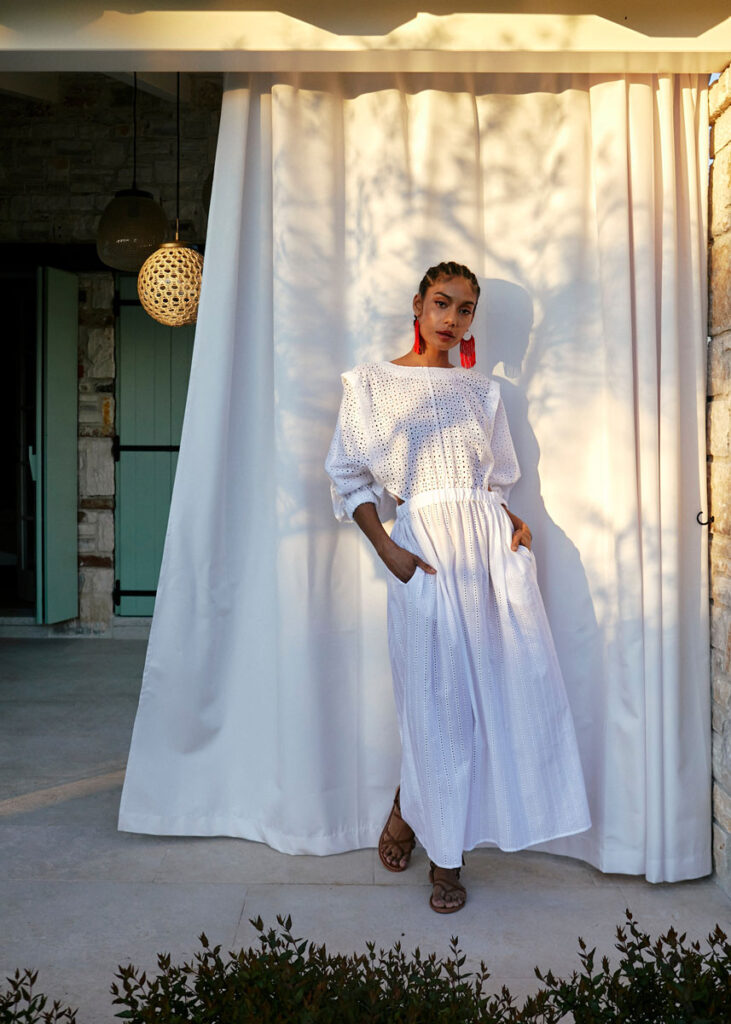 This summer you might be tempted to wear colorful, summery earrings that will brighten up your days. Our Pretty earrings are strung with beaded tassels that create fun movement. Whether you are going to the beach, running errands or travelling our earrings are cute to wear.
From flowy floral dresses, crisp white styles, one-piece wonders to dreamy earrings, choose our hero pieces to refresh your summer wardrobe.