Chapter One: ¡Qué Belleza!
The new collection, inspired by vibrant colors and the nature, is inviting you to slow down and experience the beauty of design – hand-made and refined to its finest detail. Each style of the new collection ¡Qué Belleza! is seducing you to our irresistible summer adventure. Every piece is telling its story that is celebrating the beauty of a woman, life, nature and its fruits, creativity and the art of the visual impression.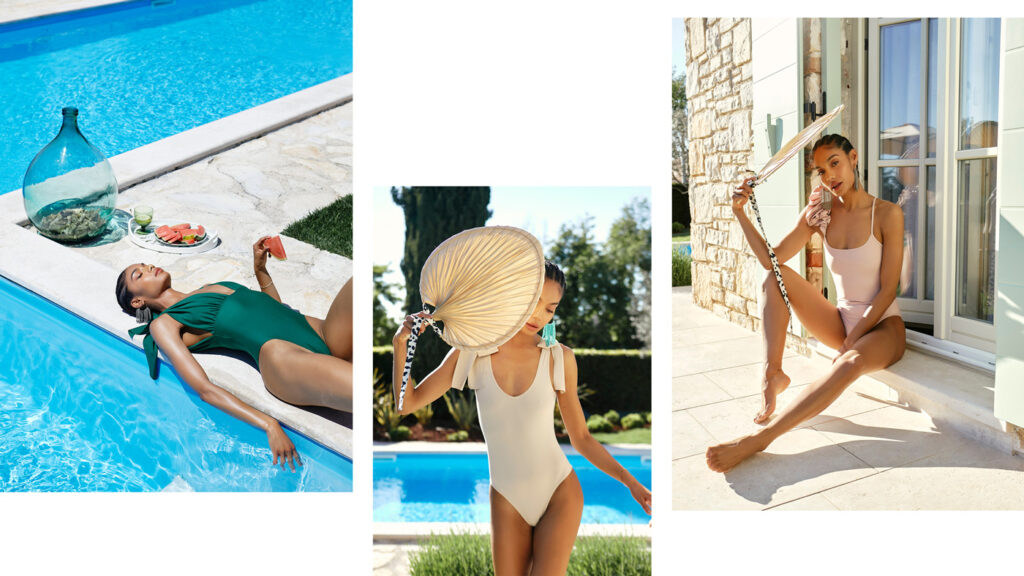 The focus of the collection is on our swimsuits, which you are eagerly anticipating each year. Finding a new swimsuit is always part of the delight in preparing for the summer vacation. Rio and Bonita are the last year's bestsellers that we have decided to update with the new hues. Menina is a chic novelty characterized by its ruffle-adorned shoulder. It is cuteness overload, so you can style it with your favorite shorts and wear it as the sun starts to come down and the evening begins.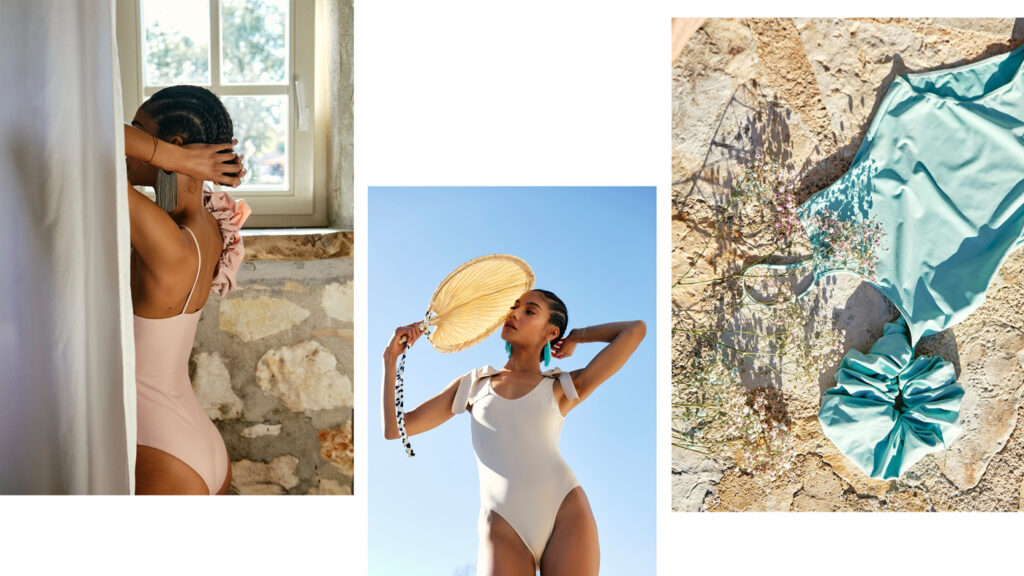 ¡Qué Belleza! really offers styles for every occasion. Minha is a cool three-piece, three ways to wear a bikini with a ribbon that allows you to tie the bandeau in a bow in various ways or use the ribbon to tie your hair or adorn your basket tote at the beach.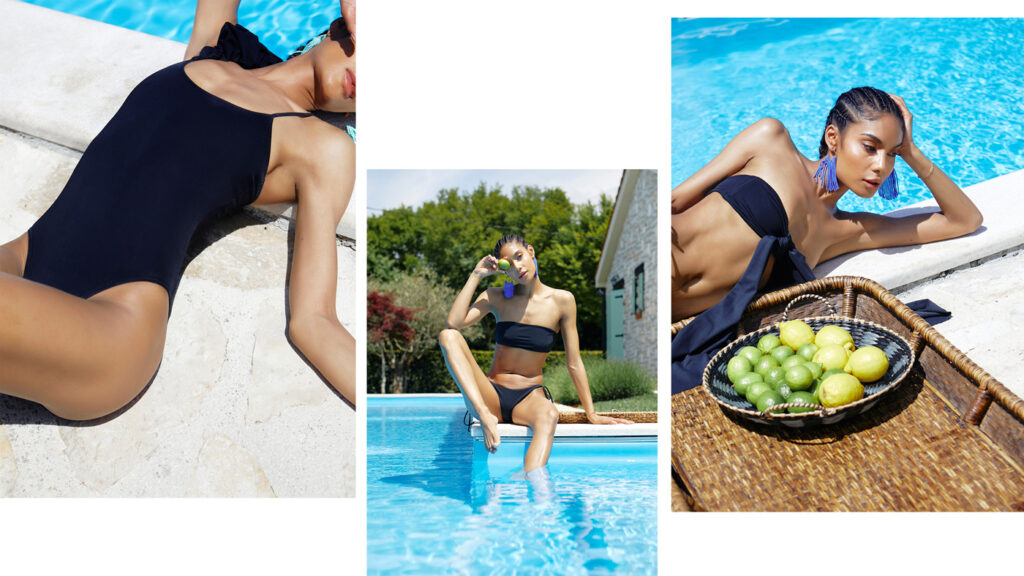 This swimwear collection is a result of hand-made production. We are very proud of using the most innovative, sustainable recycled yarns. From the very beginning, the philosophy of A'marie brand is the sustainable future because we strongly believe each one of us can contribute in fighting the ocean and sea's pollution. For these reasons we use ECONYL® yarn, a 100% regenerated nylon fiber obtained from various nylon waste. Through an advanced recycling process, the waste materials are broken down to their raw-material state and then rebuilt with the exact same performance as nylon produced from fossil materials. The best part about it is that the ECONYL® process can be repeated infinitely and thus forms the basis for a closed-loop cycle of regenerated nylon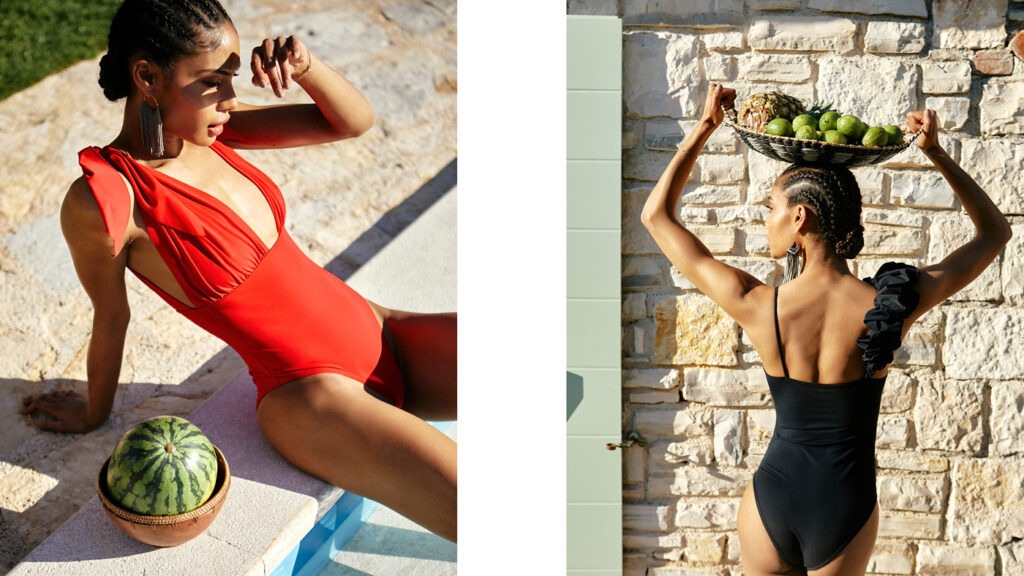 On top of that, the fabric is matte and fits perfectly. It has UV protection, it is resistant to chlorine, oils and peeling.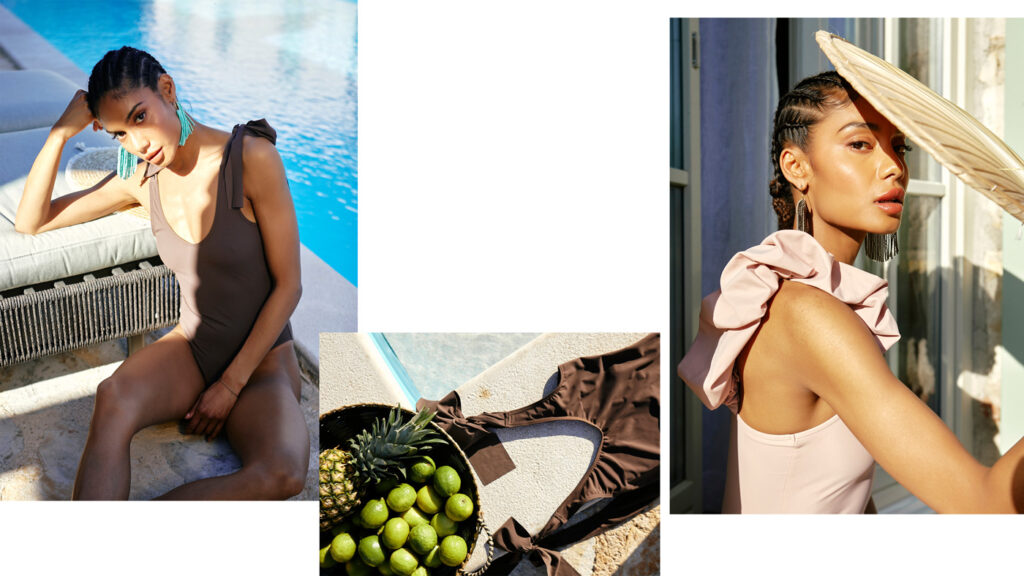 Already last year we have realized that the only thing we need for a perfect summer vacation is a fabulous swimsuit. In addition to being functional, it must have soft-to-touch comforting fabric and wow effect so you're excited to wear it. Rio, Bonita, Menina and Minha styles epitomise exactly that – they are ideal for enjoying the beach, and chic when paired with denim shorts or a mini skirt for summer adventures. From modern cuts to vivacious hues, discover our must-have trends of 2021.