Lately, everything around us is teaching us how to slow down, appreciate more what we already have, and to devote ourselves to sustainability. Ever since I have launched A'MARIE, my priority has been, and still is, working with high-quality materials that are simple to maintain. So, with the modern and timeless designs, regardless of a season, I believe every A'MARIE piece you have invested in is a reliable piece of clothing.
In order to extend the life-cycle of your A'MARIE garments, it is crucial to understand how to care for them. So, I have created a care guide to guide you through a more carefree and sustainable garment care experience. The majority of A'MARIE items are made from cotton, organic cotton, MicroModal, silk, merino wool, mohair, cashmere, ECONYL® regenerated yarn and Cupro. Explore our tips how to treat each piece, from washing, drying to storage.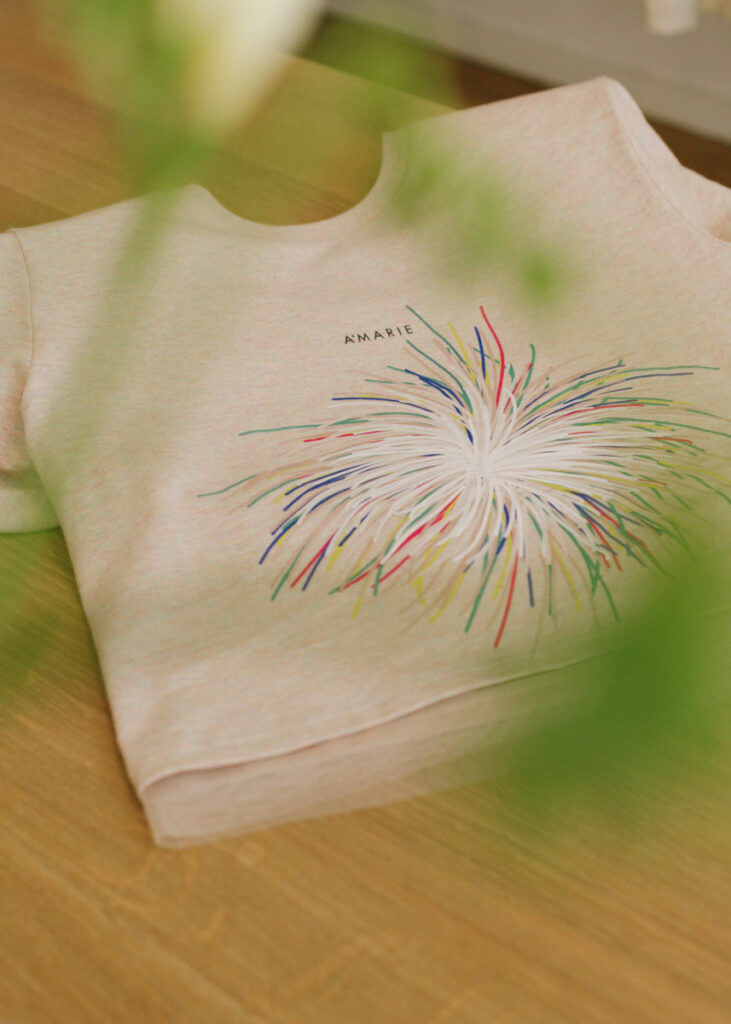 1. SORTING
Sorting is important. Properly sort clothes before washing them according to the material and color shades in order to avoid damaging finer materials like silk, wool or cashmere, and accidentally mixing colors. Thereby, you approach the garments with respect and care in advance.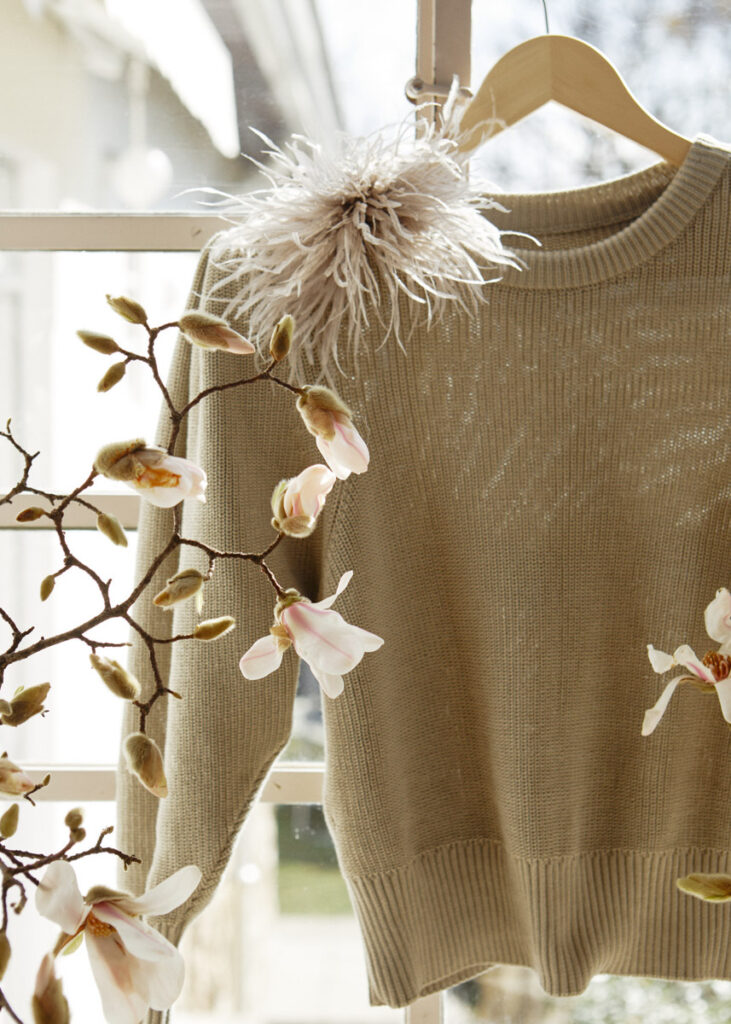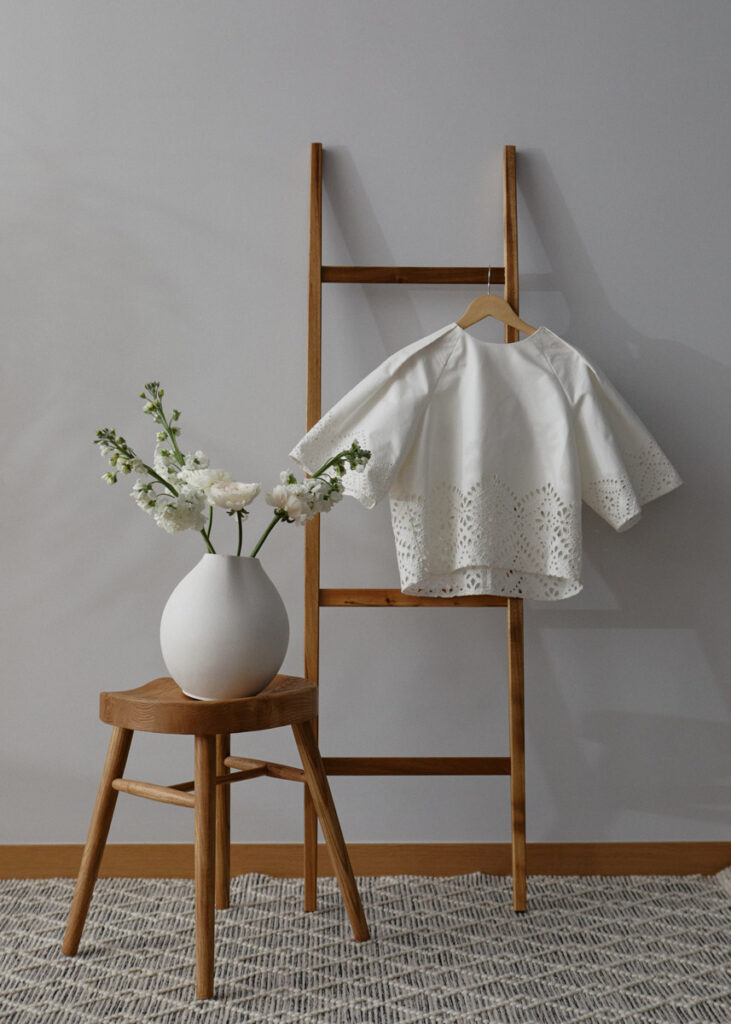 2. WASHING
Always check the individual care label first, as each item has different needs. Wash less often, on lower temperatures and shorter cycles, not more than necessary, to avoid putting pressure on the environment and to maintain the quality of your garments. I prefer eco- friendly liquid detergents that are more sensitive for garments and skin. Choose a special garment bag for finer materials such as silk or wool. Wash our cotton, organic cotton or recycled cotton garments lower than 40 degrees. Try airing out the garments after each use.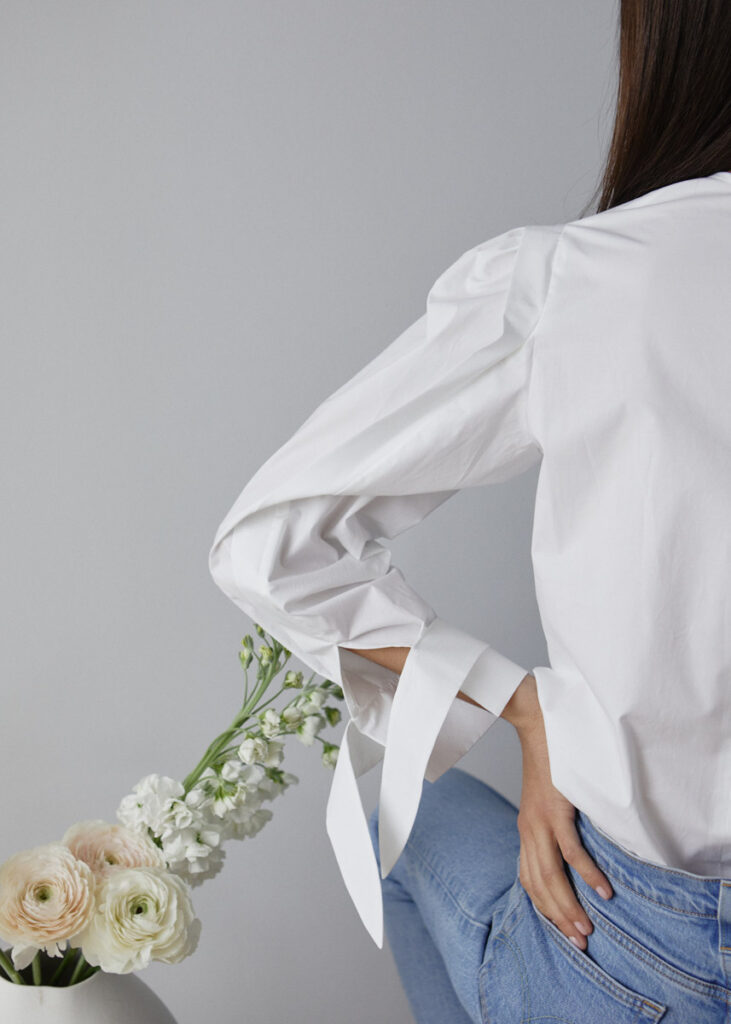 Hand-wash: for silk, sometimes dry cleaning is the best option, but if you choose to wash it at home, gently hand-wash it. Our wool and cashmere, don't need to be washed often. Try spot cleaning stains, and airing out instead of using a washing machine. If washing is needed, hand-wash cold with eco-friendly laundry products. Don't exaggerate with the amount of the detergent.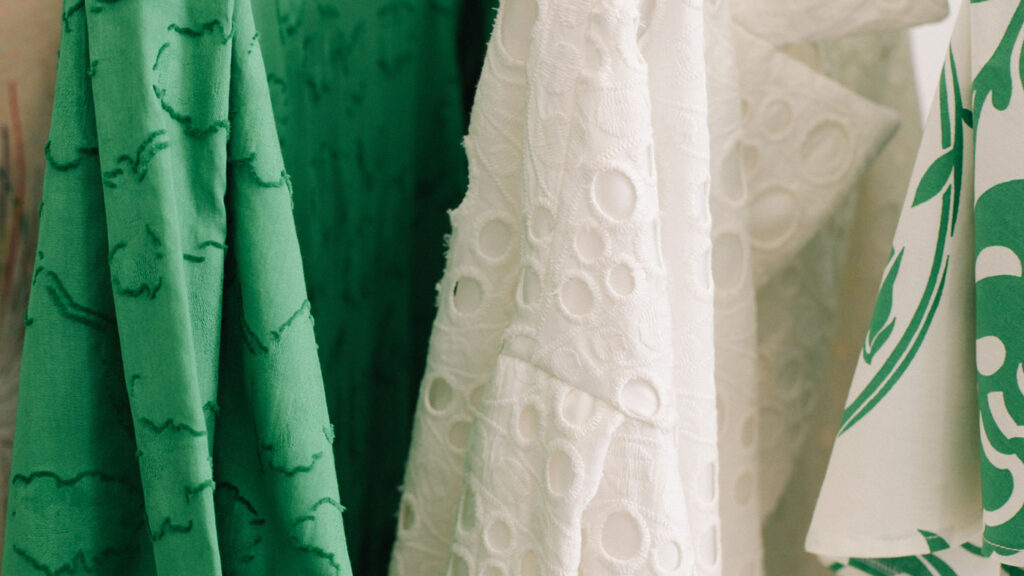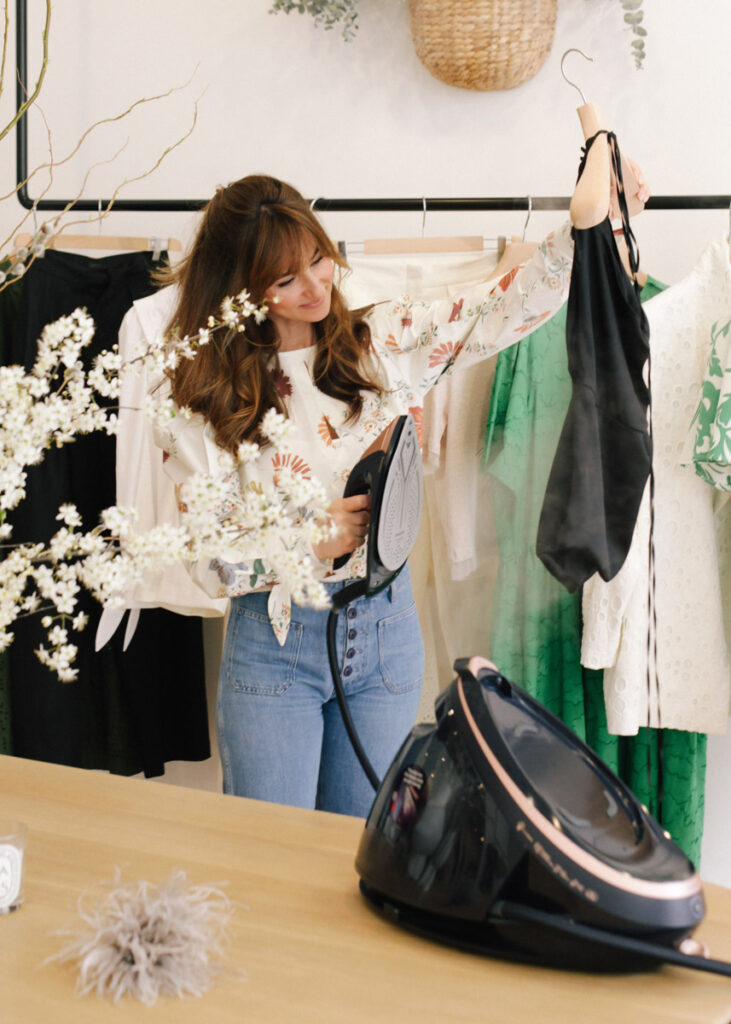 3. DRYING
One of the most important choices for the clothes and the environment is to skip the dryer and to air-dry naturally as much as possible. In order to maintain quality and shape, as well as to avoid stretching the fibers, do not wring the garments, avoid using hangers and dry them flat on a towel. It is especially important with stretch fibres such as elastane.
4. IRONING
Some A'MARIE pieces don't require ironing, such as the items made from MicroModal. They will dry naturally and are resistant to creasing. Organic and recycled cotton, silk or Cupro may be ironed.
At A'MARIE, we absolutely love Philips steam generator iron that is exceptionally easy to use due to its smart technology with a built-in camera that recognises fabrics. It preserves and maintains the garments we iron by adjusting the temperature and steam amount. There is no fear of burning the clothes. Its advantage is certainly the speed and its timeless design, both equally important to me.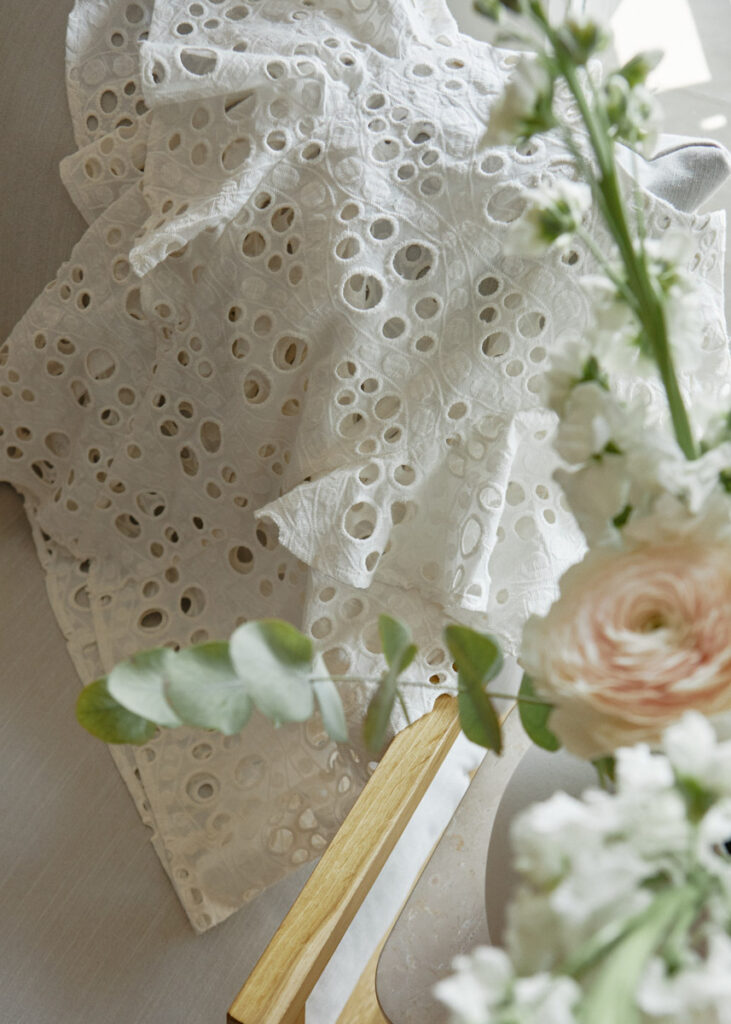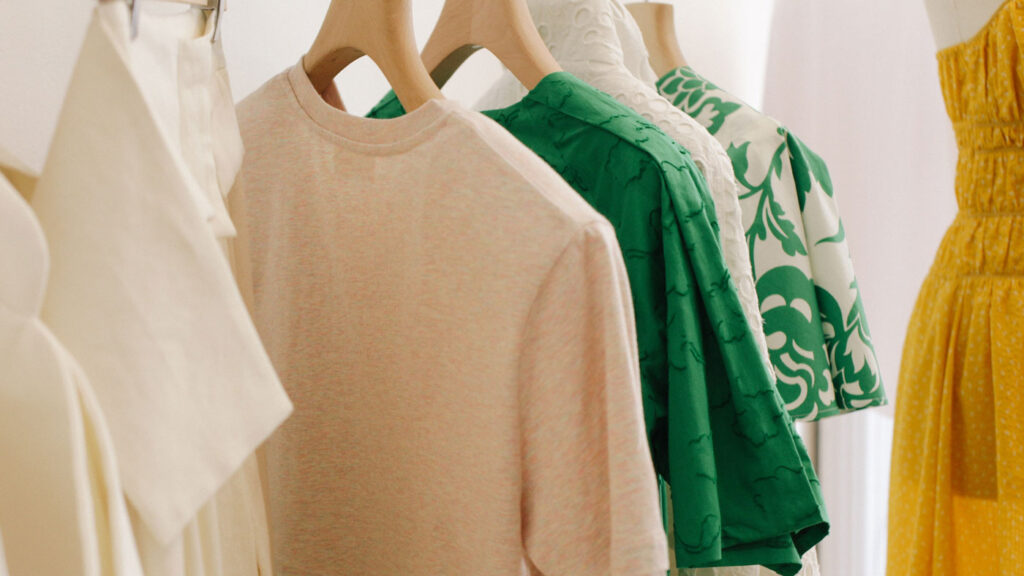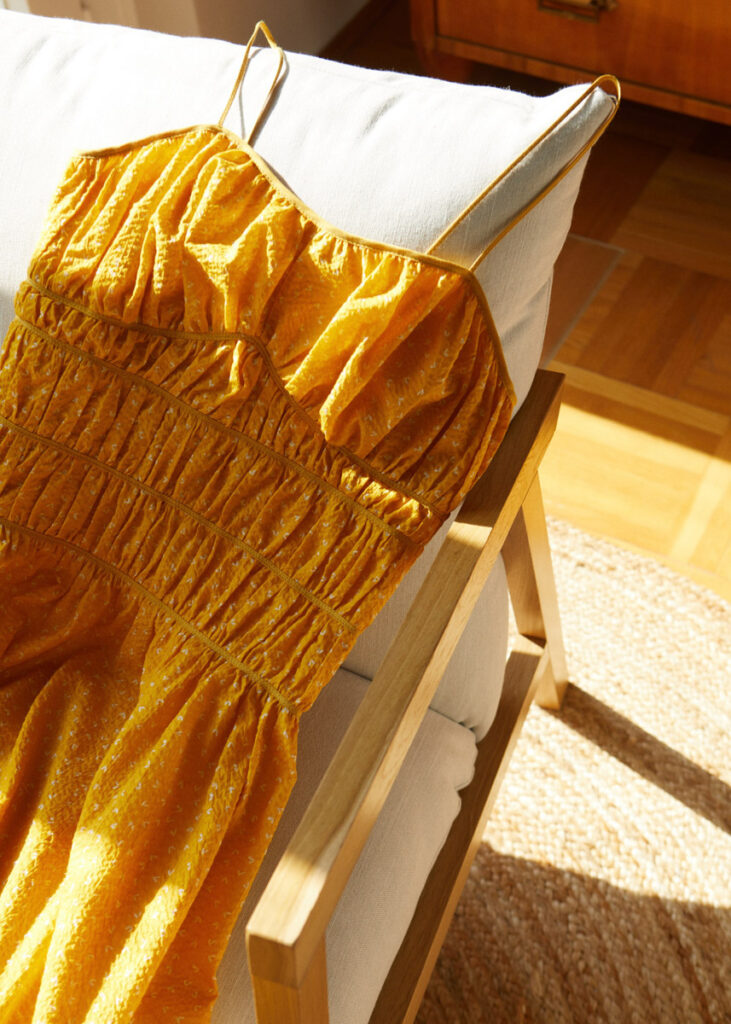 5. STORAGE
Maintaining an organised wardrobe is a challenge we all face, not simply visually, but in a sense that the garments are unique in structure so the key is to store the garments according to their materials. Fold and stack neatly all your knitted garments made from cotton, mohair, wool or cashmere laying flat in the closet. For inspiration, check out a Marie Kondo video.
Silk and Cupro should be stored separately in your wardrobe, in garment bags. MicroModal and cotton are best kept haging on wooden hangers to keep them from wrinkling. To refresh an item, try gently ironing on a low temperature.