BEACH ADVENTURES – CAPSULE COLLECTION
The idea of a summer capsule collection came spontaneously, primarily in response to my need for an ideal swimsuit that I could wear as a functional piece or as a stylish piece if I need to leave the beach for a lunch or dinner. Then, of course, I also wanted a beautiful and efficient hat, and a stylish knit tote that could fit the latest read, a bottle of sunscreen and other useful essentials I need, yet a bag that I could effortlessly style with my summer dresses for an evening outing. Finally, a chic multipurpose beach throw is a summer must-have, so why not designing one that is large enough to share with my partner or friends, and one that comes with an attractive oversized bag that I could style as a separate accessory to anything I'm wearing! One thing led to another and I ended up designing a small, smart and versatile collection that includes swimsuits, hats, bags and towel. Although each piece is unique, you can easily mix and match them with the rest of A'MARIE spring/summer collection which will make your shopping easy and allow you to stay within the budget.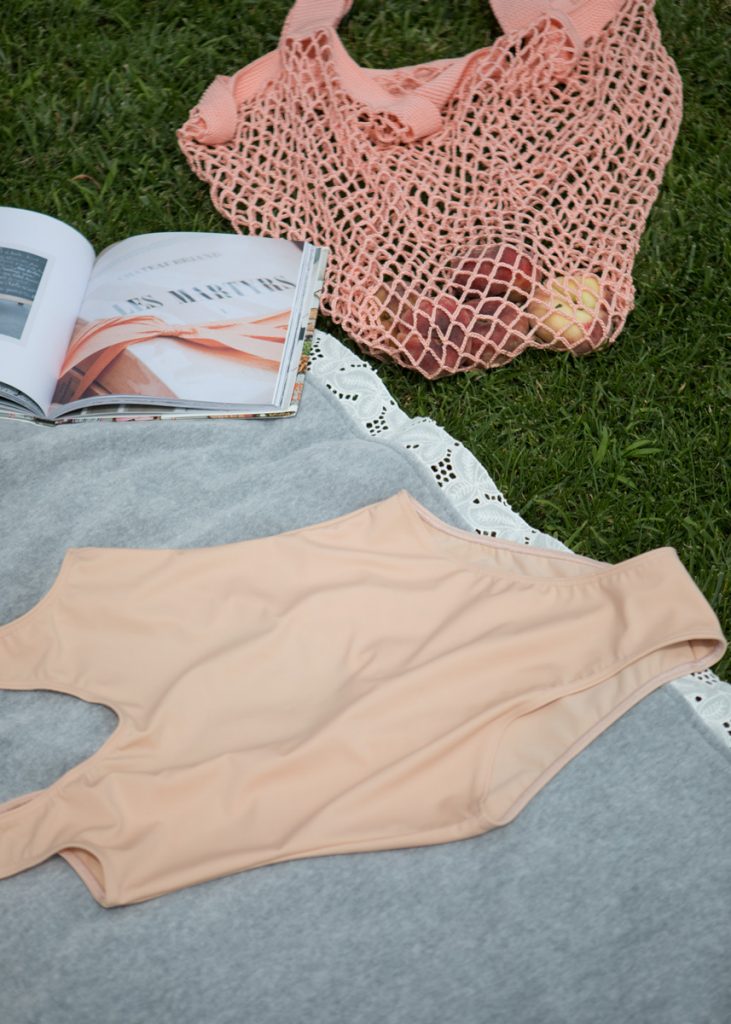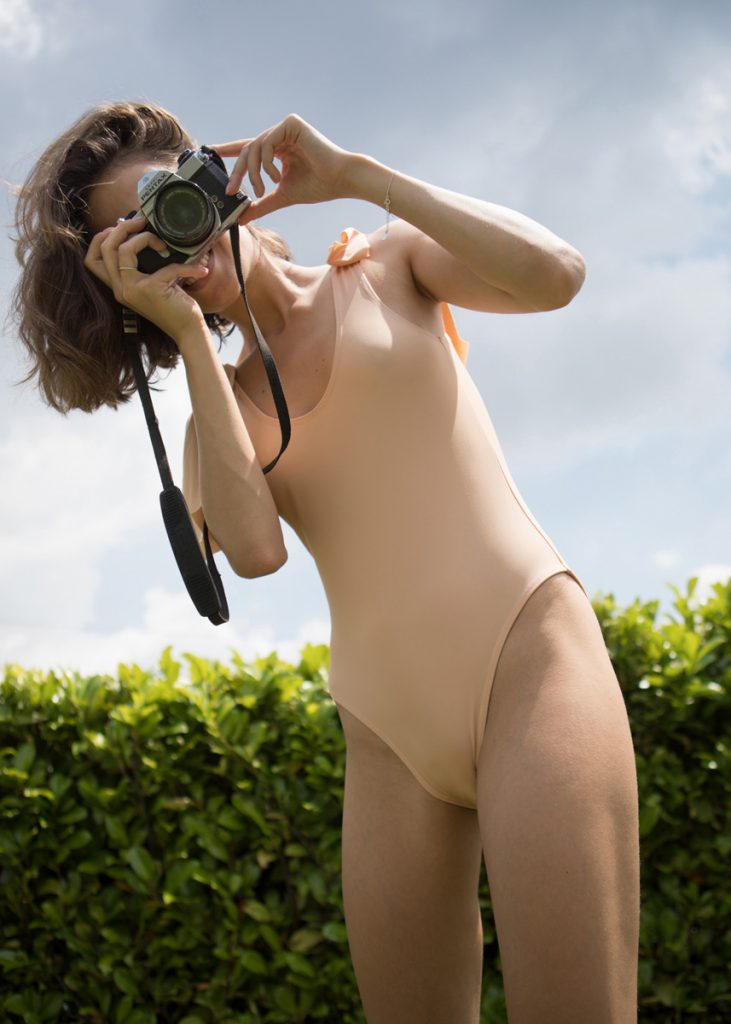 Our first collection of swimwear "Rio" is based on a chic and feminine timeless design which is actually A'MARIE's signature style. I believe that women that love and wear A'MARIE pieces will recognize the aesthetics we've incorporated in this limited edition of swimwear. The swimsuit is sophisticated, one-piece style, that is adorned with gorgeous shoulder ties, has a scooped neckline and low back. It is available in black, several neutral colors and three different sizes. Swimsuits in nude and vanilla hues have inner fabric lining.
Hats are, above all, an essential and functional summer accessories, and ours are designed so that you can wear them and stay fashionable for many summers to come. We have created two models made from straw. The smaller, more classic, "Haya" model has a 9 cm wide brim. It is lined with the finest cotton and silk fabrics and has a lovely faux-leather ribbon. Each Haya model has a different lining that makes it a distinct luxury accessory that you will always notice on the beach.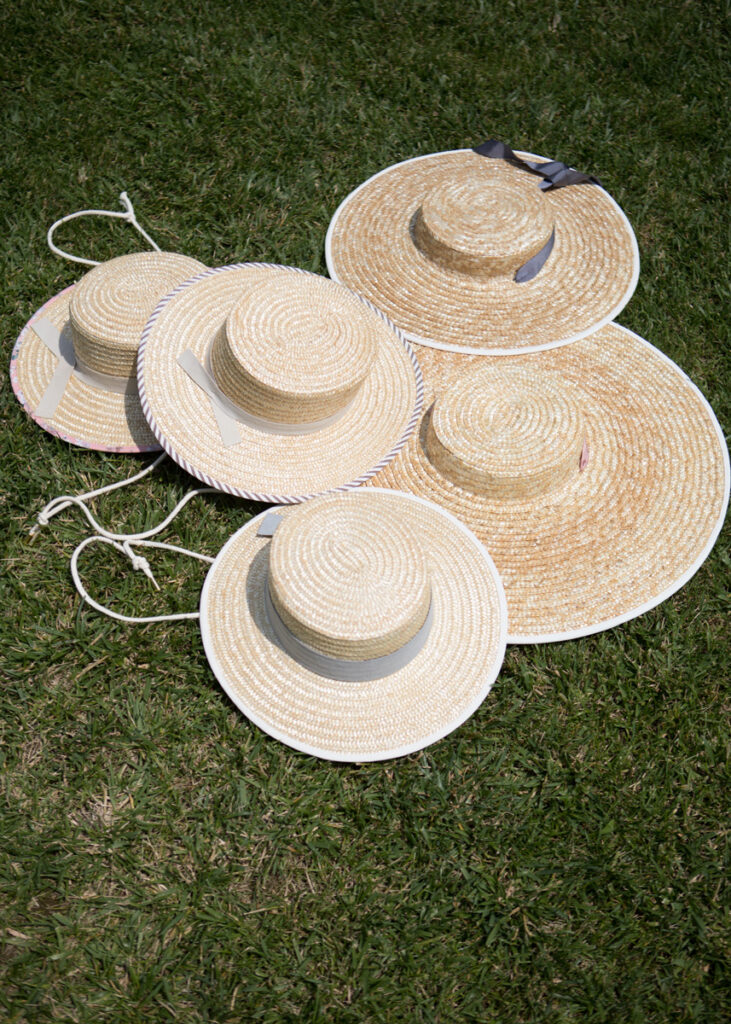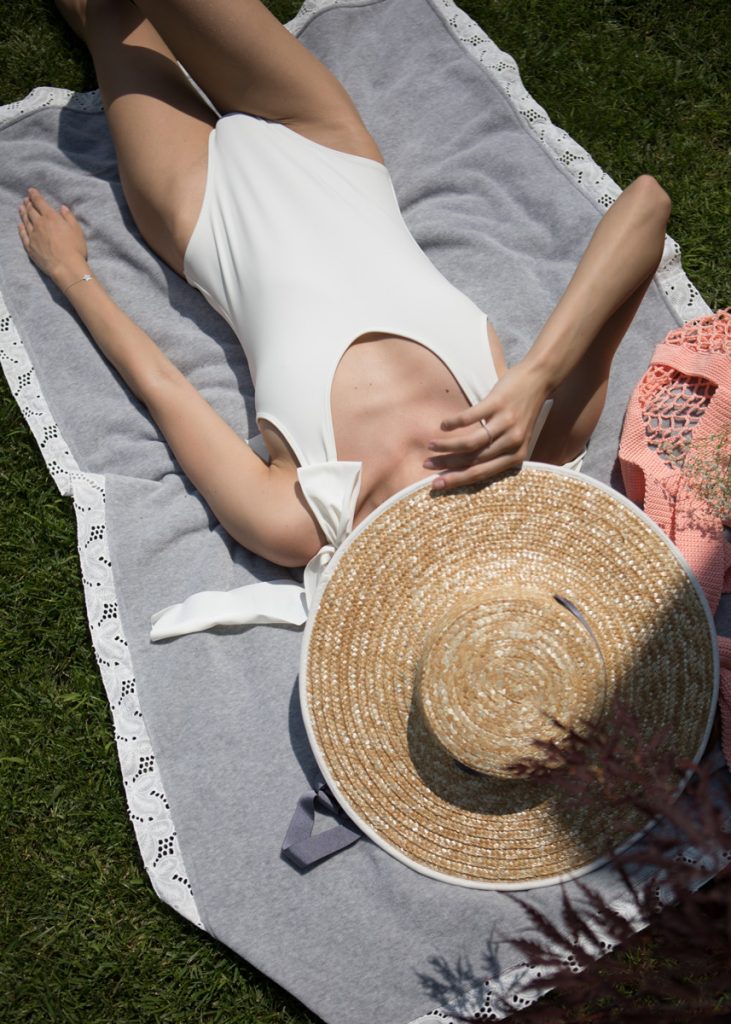 The wide brim model is symbolically named "Ai", which means love in Japanese. Oversized brim hats are chic barriers to sun rays and keep your skin healthy while at the same time are a way to stay incognito in public. They are very Instagrammable. So, I would suggest you to style Ai hat with our swimsuit to have a chic resort-time look in no time!
Our hand-wowen "Take" bag comes with a knotted strap and it is crafted from the fine cotton thread. The bags are functional and light, and they are available in discreet hues quintessential for A'MARIE collections. They add a cool feel to summer outfits. Our soft and chic towel is crafted from fine cotton and lined with lovely cotton lace. It is multipurpose, so you can just throw it in our "Nami" oversized bag and use it poolside or at the beach, picnic or a summer festival. "Nami" bag comes with lovely faux leather ribbon handles that tie in a bow and an inside pocket that fits small daily essentials.
Enjoy your beach adventures!
Xoxo,