For years, the month of May has been reserved for the presentation of A'MARIE Basic collection, and our latest one, Pastel de Frutas, is created to sweeten your life in these challenging times.
The Pastel de Frutas collection is like an irresistible recipe for a cake – playful, sweet and created to intrigue you with its charming details and the possibility of combinations. The collection is an electrifying combination of cheerful cuts and splendid colors. It is comfortable and functional, and at the same time incredibly feminine and flirtatious. Made entirely of our soft and silky MicroModal, a fabric we adore because its production process is environmental friendly, but also because of its easy maintenance and the wonderful feeling against the skin…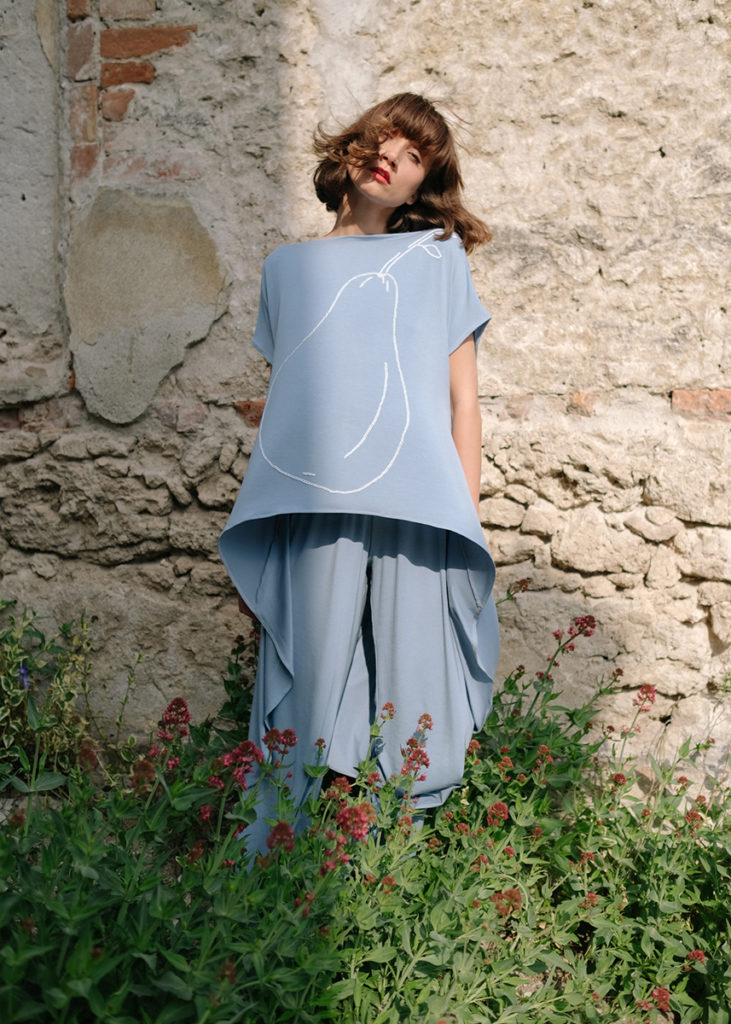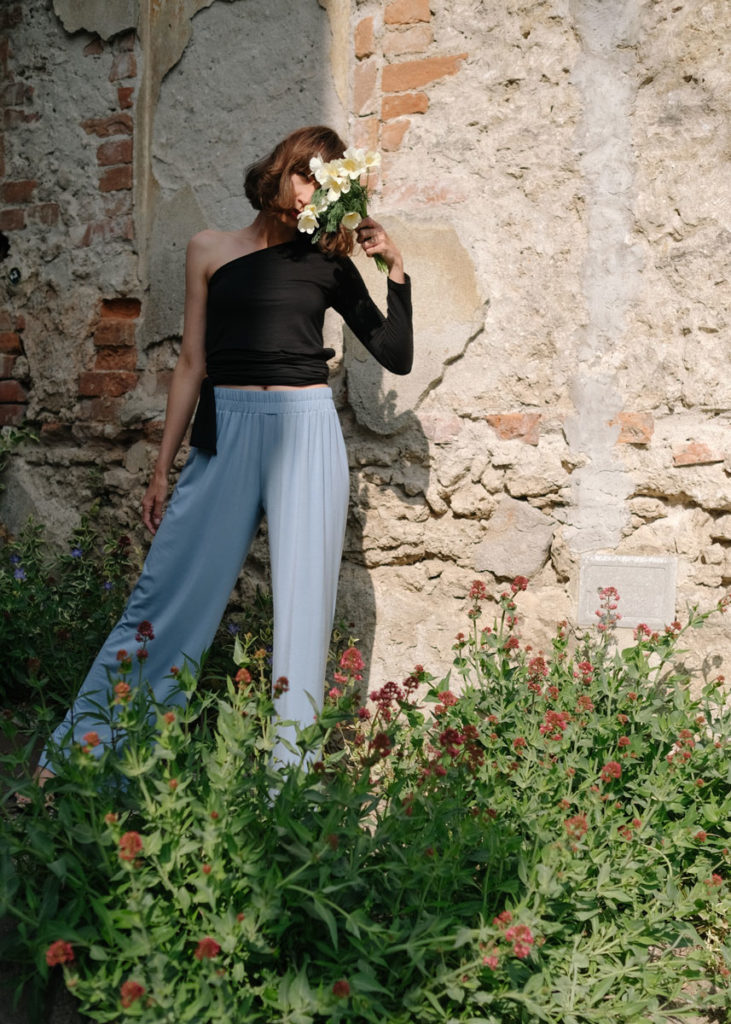 Inspired by the delicious ingredients that surround us, we introduced to the collection, along with the timeless black and vanilla hues, an irresistible salmon hue, washed denim blue and a lovely shade of cinnamon. We also played with unique embroideries that adorn some of the most alluring pieces from the new Pastel de Frutas collection. Each embroidery is handmade, so every piece is unique. In addition to the already famous Lola motif, which comes in black and vanilla hues, we present new pear and lemon embroideries, delicate face silhouettes and a girl on the beach who wears our Rio swimsuit. Embroidery is just a petite introduction to the playful collection in which you will find numerous multifunctional pieces that you can wear in various ways. Give rein to your imagination and play with pieces that become entirely different and unique!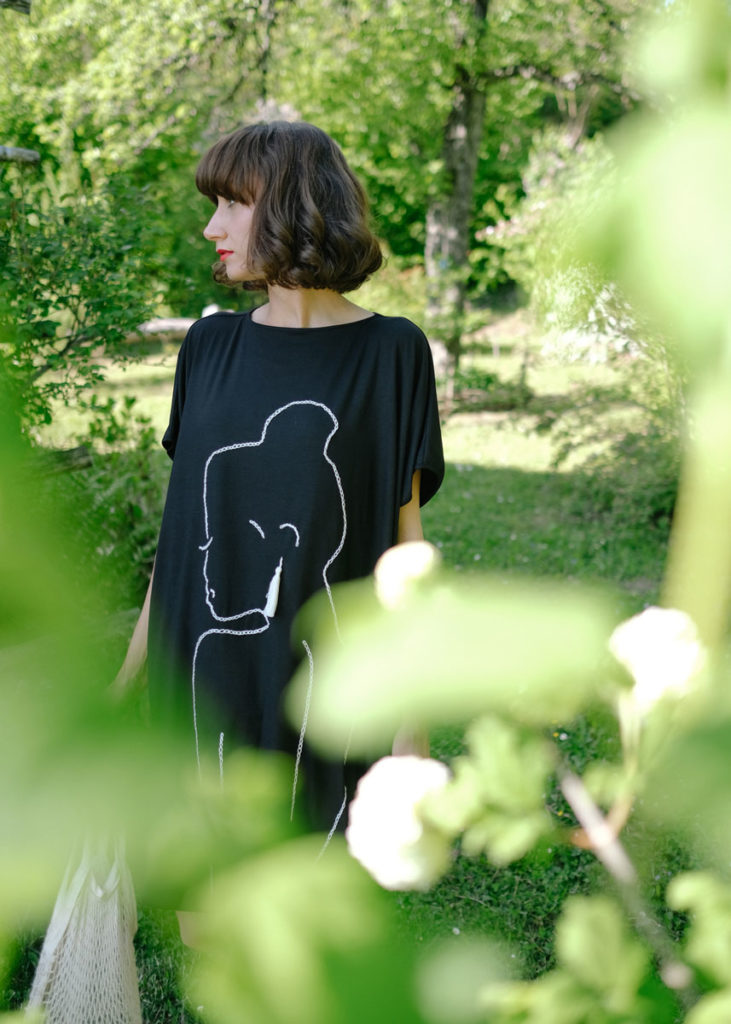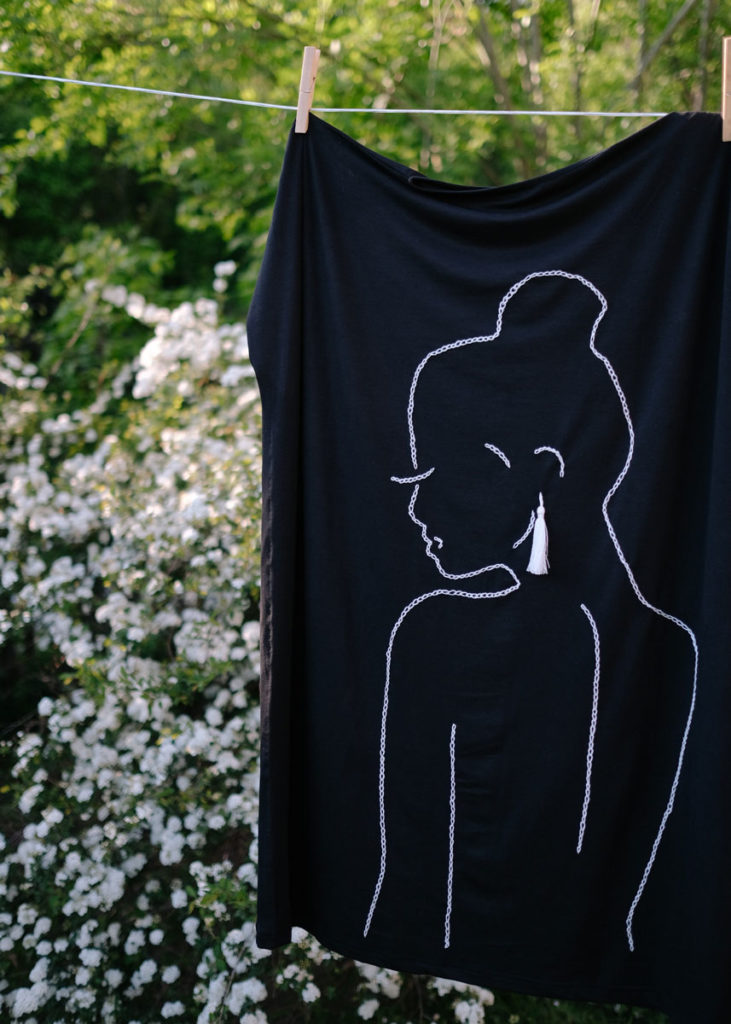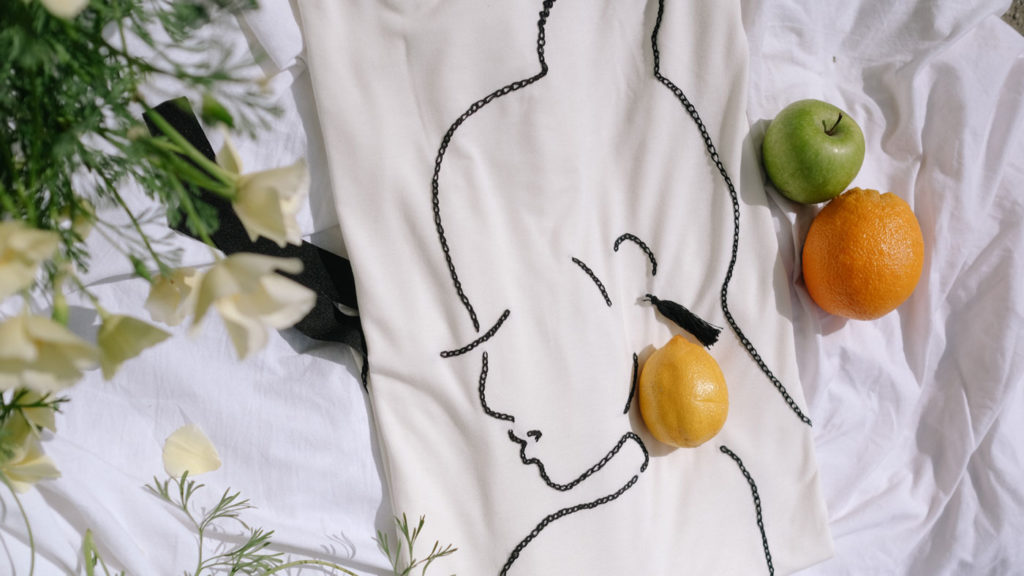 When you desire to be feminine and chic, indulge yourself with one of our 11 original dresses. Citron, Sugar Almond, Melon Rio, Ron, Cloud Dancer, Creme De Peche, Creme De Vanille, Marzipan and Lola dresses are exceptional for every occasion and simply alluring for fun with fashion. Whether you layer your favorite denim jacket or silk raincoat over a dress, pair yours with sandals with a small heel or your favorite flats, you will always look fantastic and stylish. Combine our Dulce Pera and Coral Illa tunics over your favorite washed denim or shorts, or pair them perfectly with super comfortable Coconut pants that once you try them on, you won't wish to take them off. T-shirts and camisoles conquer with their simplicity, comfort and multifunctionality, and become one of those essential pieces that you will return to for years.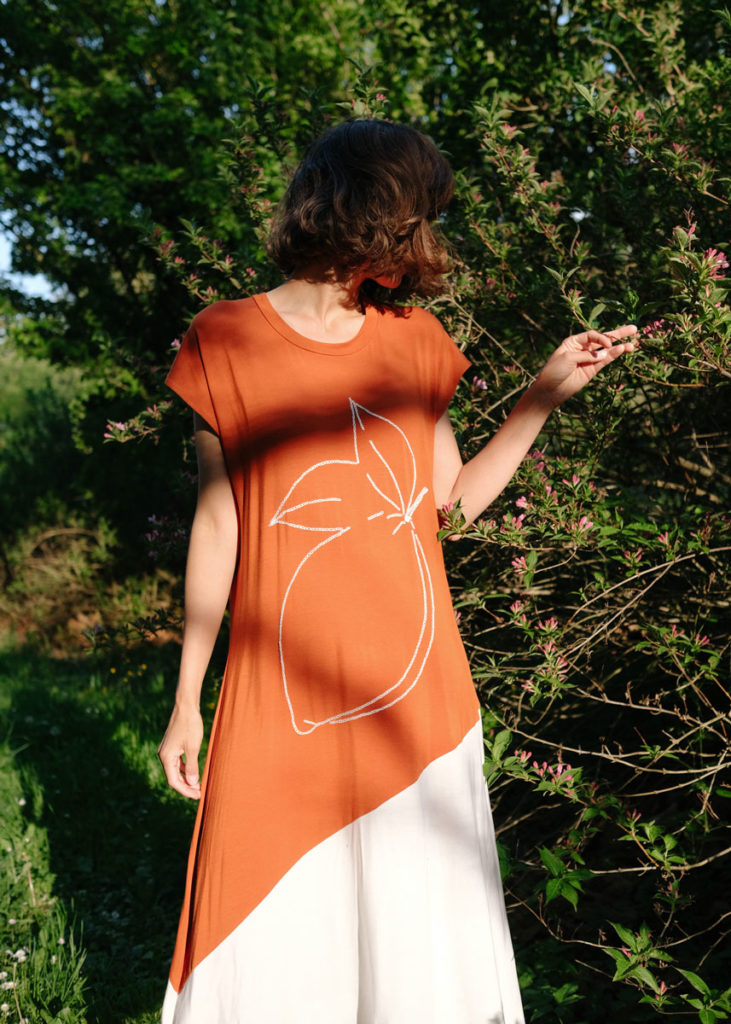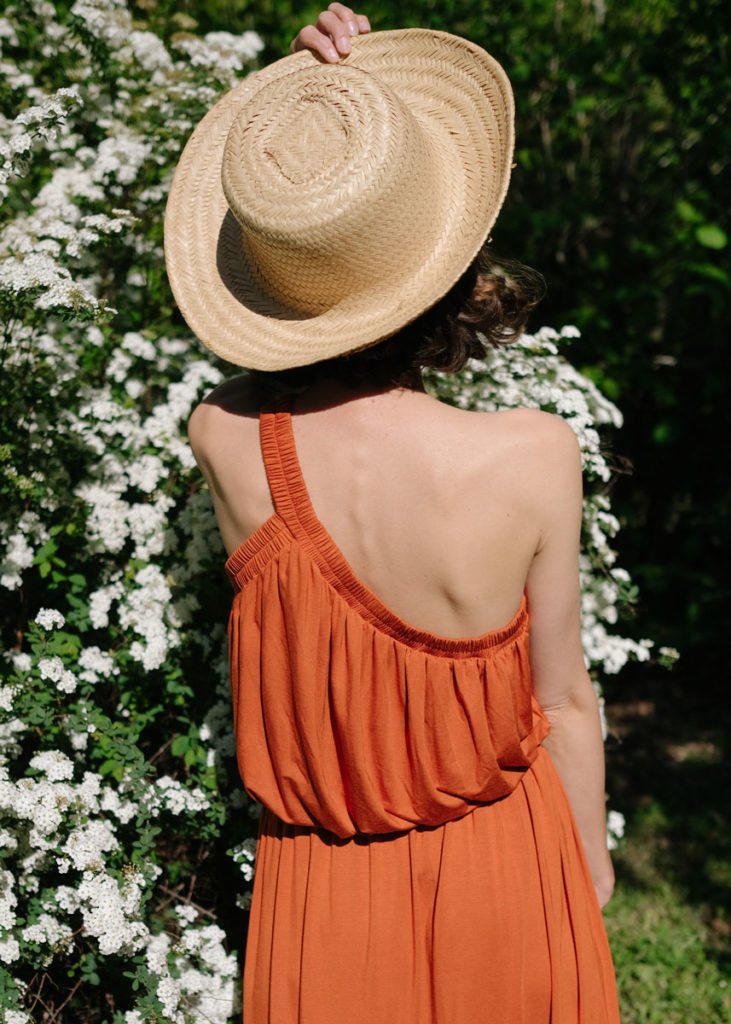 This spring and summer, Pastel de Frutas collection attracts you to be creative and energetic, to experiment with cuts and colors, and to demonstrate, just like a perfect recipe, why you are so seductive and feminine. Designs from this collection may be your companion in every spring and summer situation – from enjoying nature that captivates with its colors, scents and textures, through socializing with loved ones, to baking that famous summer cake that always disappears the second it is served…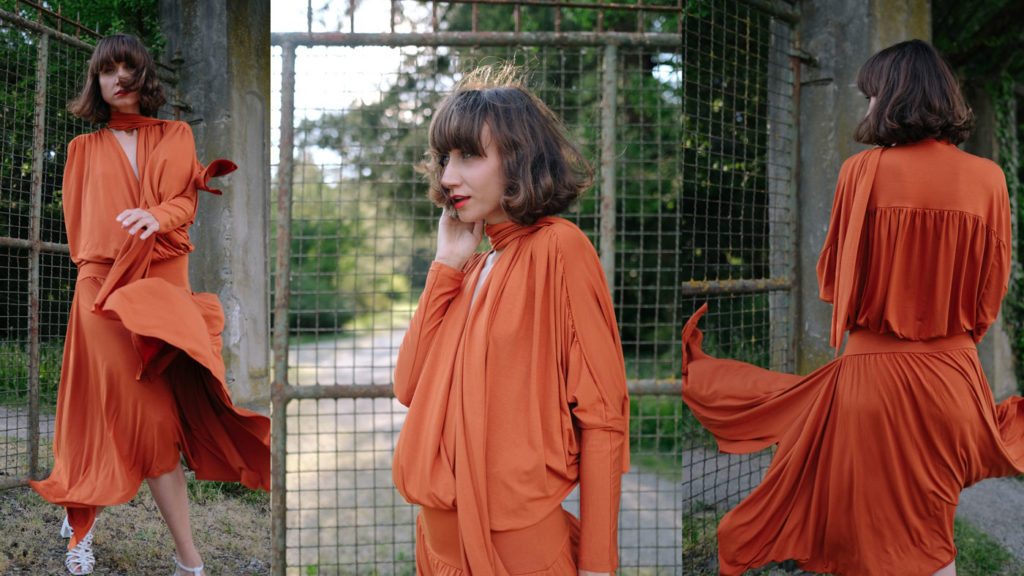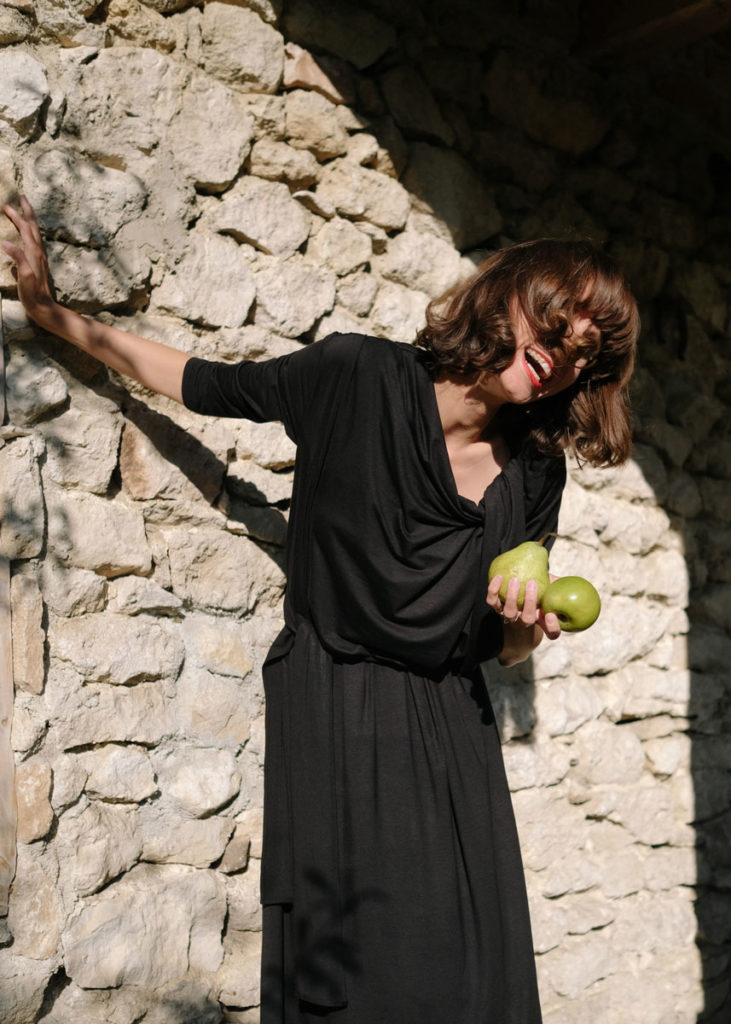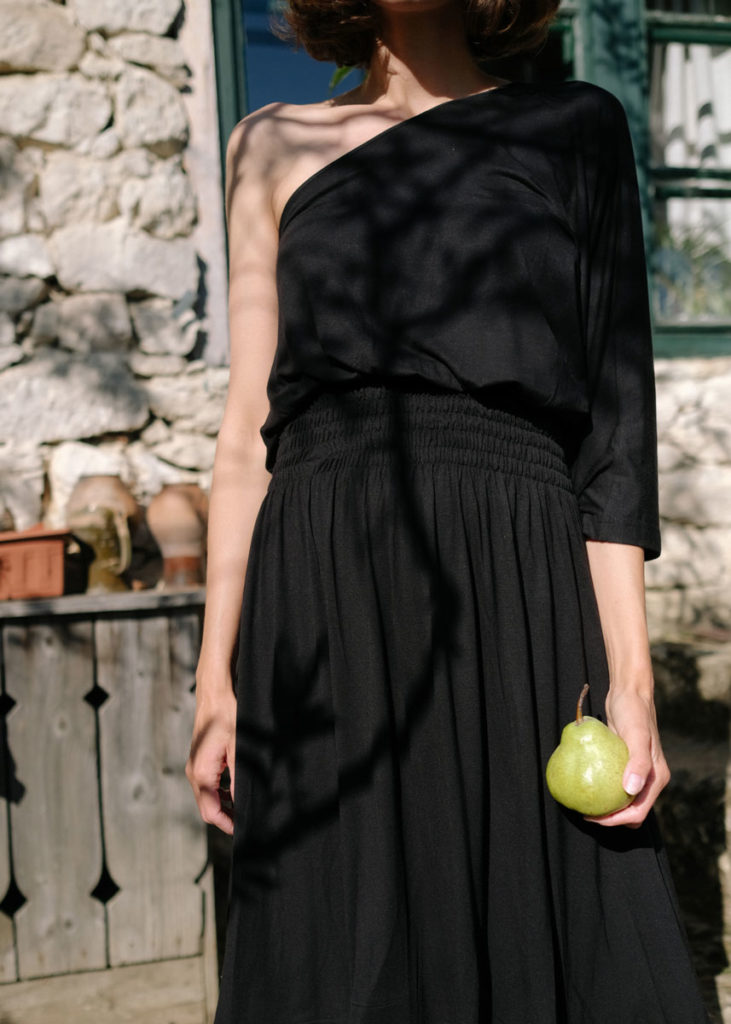 Speaking of cakes, below is a recipe for our favorite summer delight!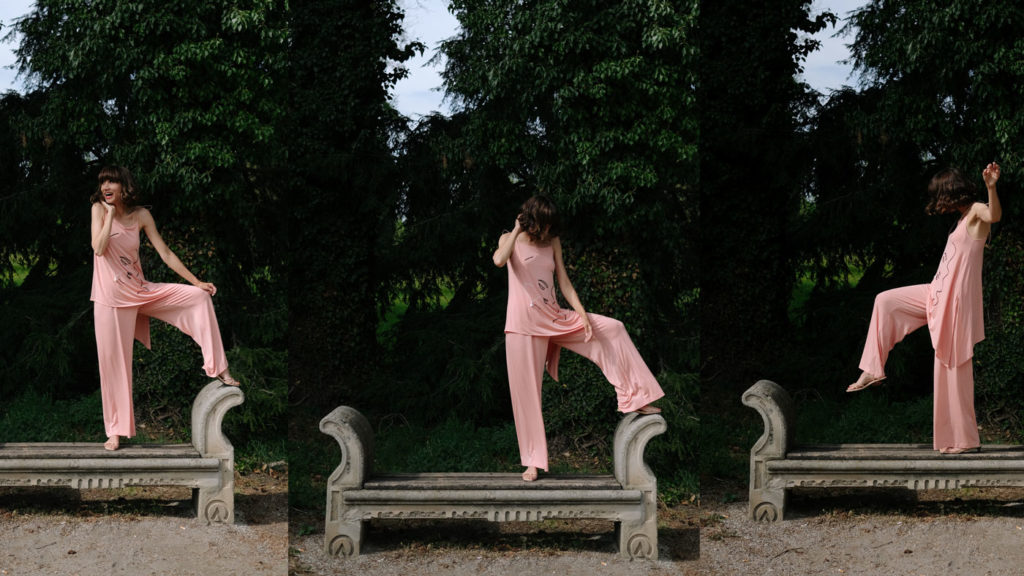 Recipe – Strawberry Cake Roll
Ingredients for cake: 150 g egg whites, 250 g coconut flower sugar, 400 ml whipping cream,
100 g of almond leaves (preferably toasted in the oven), powdered sugar for sprinkling.
For Filling: 500 g finely chopped fresh strawberries, 1 lime, 1 teaspoon of agave syrup.
Preparation:
In a small bowl, beat the egg whites with the coconut flower sugar until they are stiff.
Wash and chop the strawberries into quarters, add a teaspoon of agave syrup and sprinkle with a few drops of lime juice, then mix it well until combined.
Place baking sheet on a cake pan. Sprinkle powdered sugar and add toasted almod leaves in a thin layer. Add egg mixture over almonds and bake at 150 degrees until the dough slightly takes on a yellowish tone. Make sure it remains soft.
Remove the cake from the oven and allow it cool. Meanwhile, beat the whipping cream into whipped cream.
Spread the whipped cream evenly over the dough, then add chopped strawberries together with its juices and gently roll it.
You may also serve the cake with a scoop of vanilla ice cream.
Enjoy,
Xoxo