While we are counting down the days until the birth of our little lion, I want to share with you a story and put in one place all the information I believe would help pregnant women and new moms. Tips on everything, from my pregnancy beauty routine to my favourite spots in Zagreb and on the internet.
A lot of things happened during this period – I discovered a lot about myself, life, patience and intuition. I found myself in situations where my emotions were often intertwined. My fear was flirting with excitement, my body was going through physical changes, I have felt movements and a new life growing inside of me. These incredible, life-changing transformations, both physically and spiritually, during my first pregnancy I will never forget. As the time passes by, the deep connection with life and my body, as well as the fear of the unknown, is preparing and adjusting me to changes that need to follow and to my new role in life as a mother. In an effort to wisely choose nutritious food, cozy maternity clothes and clean beauty products, I have consulted with various specialists and enjoyed this research process. By far the best advice I received a long time ago, and which is also my favourite, is to share the findings I believe are smart and useful.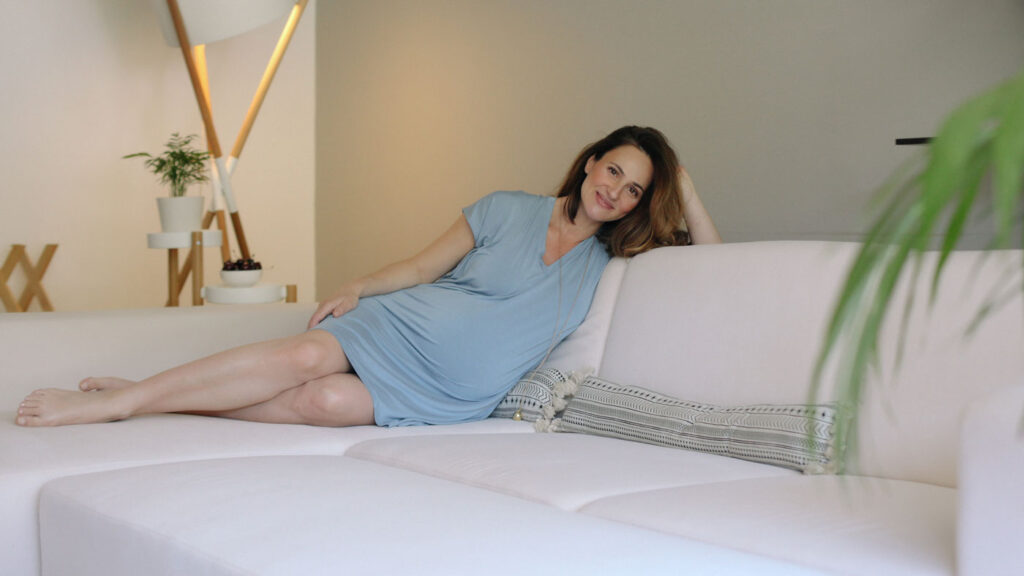 ON PREGNANCY
THE BEST PART OF PREGNANCY?
Definitely the moment when we discovered we were expecting a baby… My growing belly is bringing a smile to my face every day.
WHAT WAS THE HARDEST OR WORST DURING THIS PERIOD?
The process is not always easy or pleasant, especially in the first trimester. The most challenging part for me during this pregnancy were the changes and adjustments of my body to new circumstances. Nausea, headaches, and all the nuances of fear did not bypass me. Fortunately, they all disappeared in the second trimester. However, I am pregnant in the midst of the global COVID-19 pandemic and Zagreb, a city I live in, was struck by a strong earthquake a few months ago while in coronavirus lockdown. So, at one point, I had to focus my attention on the existential issues. The relocation of my home as well as my company, keeping my team safe, employed and motivated. This was certainly a period that I envisioned in a completely different way. But with all that, the fact that a new life was growing inside of me gave me the strength to overcome each and every adversary.
HOW TO BALANCE WORK AND PREGNANCY?
You need to monitor and listen to your body. Be gentle with yourself. Accept the changes you are going through. Fortunately, I did not lack creativity. In fact, it has always served as a channel in which I found the strength to accept and endure all the inconveniences that have occured. Since I found out I was pregnant up until today we have created and produced six very successful collections, and we will definitely try to maintain the same pace. It will probably not be easy with the arrival of the baby and a new rhythm of life, but I am trying my best to prepare and rearrange the priorities. I am pround to say I have a great team of colleagues and collaborators that I am surrounded with so we will make it happen.
WHAT ADVICE DO YOU GIVE TO PREGNANT WOMEN?
Try to find a few moments for yourself every day. Treat yourself with small things, such as facials and foot massages. I love foot soaks with some epsom salts and a few drops of lemon essential oil to reduce feet swelling. Treat yourself to a soothing, spa-like end of the day.
ON STYLE
WHAT TO WEAR?
Only the most comfortable. During the pregnancy I was inspired to design soft, comfortable and stylish maternity clothes so this is what I ended up wearing on a daily basis. This cozy yet chic collection is called "Loved by Mommy". I cannot assess with certainty whether it is due to the quarantine that has prevented fashion houses from importing good maternity clothes, or whether there is a general shortage of practical yet beautiful items on the market that are ideal for pregnancy, hospital, postpartum and of course breastfeeding. This is where the idea of putting together a collection and complementing it with delicate and feminine maternity nightgowns and robes appeared.
I am confident that MAMA'S DREAM, an oversized V-neck nightgown designed to make the demanding moments of pregnancy and motherhood as serene as possible, will become an essential piece in many wardrobes. I also adore COZY MAMA. It is the most versatile and comfortable maternity robe, and looks great styled over A'MARIE undershirts and leggings, as well as over Mama's Dream nightgown. We have also prepared beautiful gift sets ideal for the pregnant women or new moms who deserve little pampering. They include a nightgown, a robe and a scrunchy.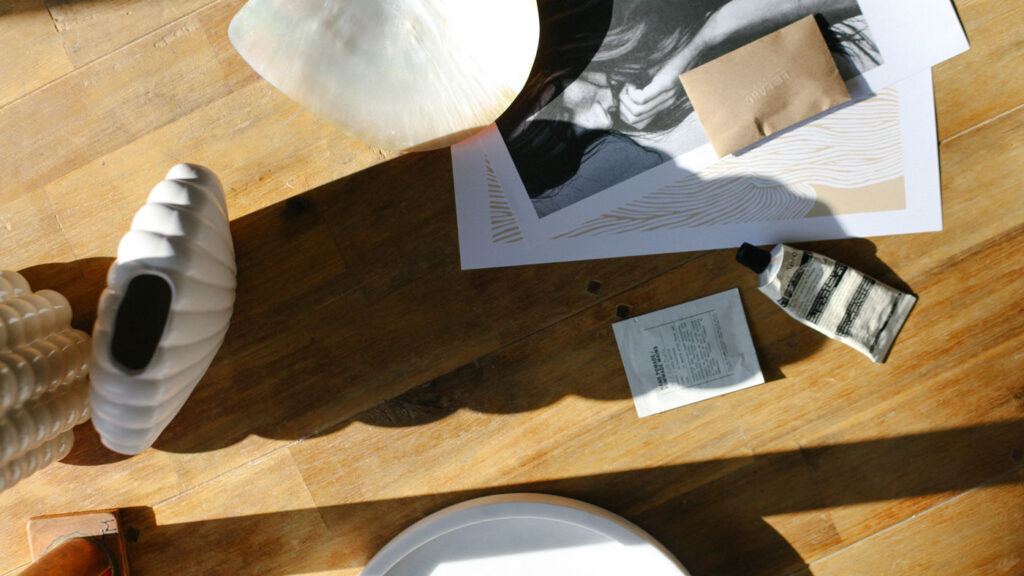 ON BEAUTY
FAVOURITE BEAUTY RITUALS?
For body and stretch marks, I was massaging and nourishing the abdomen, thighs, breasts and back several times a day with a fine cream that you can make yourself from shea butter, almond oil, wheat germ oil, and add a few drops of essential oils (10 drops of lavender oil and 5 drops of orange oil). My partner found out about this wonderful recipe and was preparing it for me throughout my pregnancy with a lot of love and patience. It is extremely rich in texture and the skin is beautiful, tender, and deeply nourished and hydrated after application. 
I loved going to acupuncture at Satori Acupunture. It is an effective preparation of the body to more easily withstand pregnancy and childbirth. As well as achieving harmony of soul and body.
BEAUTY ROUTINE IN PREGNANCY?
Considering the increased sensitivity of the skin during this period, the expert team from the Nevia beauty center prepared a special skincare routine for me. This was my luxury. All products are from ZO Skin Health by Zein Obagi and are suitable for my dry and sensitive skin. I start the day with small rituals. After washing and cleansing my face with Gentle Cleanser and a mild massage with Foreo Luna facial massager, I apply Calming Tonic Ph Balancer for cleansing and hydration. After the tonic, I apply a rich moisturizer that is nourishing, strengthens dry and tired skin and restores moisture. ZO Skin Exfoliating Polish is currently my at-home microdermabrasion and rescue when I can't go to treatments. It perfectly smoothes the skin and helps skincare products work on all levels.
THE BEST NATURAL BEAUTY ADVICE?
Using a wheat bran face mask for a glowing skin. Efficient yet inexpensive, it regenerates and deeply nourishes the skin. Mix four tablespoons of wheat bran with one tablespoon of liquid honey. Pour over a small amount of warm water and mix into a thick paste. Apply to the face and neck, to which you have previously applied some nourishing cream. After 20 minutes, rinse with lukewarm water and enjoy the velvety complexion.
BEAUTY TREATMENTS?
I favour non-invasive treatments, so at the moment I enjoy massages and treatments for skin regeneration and treatments based on beeswax, propolis, honey and royal jelly that also restore skin elasticity and preserve natural hydration. I go to Nevia beauty center.
HAIR CARE?
I like the most natural hairstyle, blow-dried, gently pressed with a curling cream. I am currently discovering Basic Botanicals shampoo bar, custom made for my wavy hair. All products are 100% natural, aromatherapeutic, without artificial ingredients and made in Croatia.
ON BABY SHOPPING
FAVOURITE SPOTS?
MALE STVARI, a spot where I found essential baby gear, furniture and supplies. Cool and trendy with a dose of refined Scandinavian style.
NAJ NAJ, underwear for pregnant and breastfeeding women.
GARBO & FRIENDS, for beautiful details and irresistible bedding.
ADEN + ANAIS, for cutest bibs, blankets, swaddles and sleeping bags.
SMALLABLE, for everything from home decor, clothes, to simple inspiration. 
I also want to single out two Croatian brands, Lunilou and Baobaby Organic. I am happy there are more and more brands that offer beautiful and environmentally conscious stuff in a wonderful way.
FAVORITE BABY SKIN CARE PRODUCTS?
I like Babies First Touch products by Basic Botanicals, which will launch its webshop at the end of August. They offer everything you might need for a baby.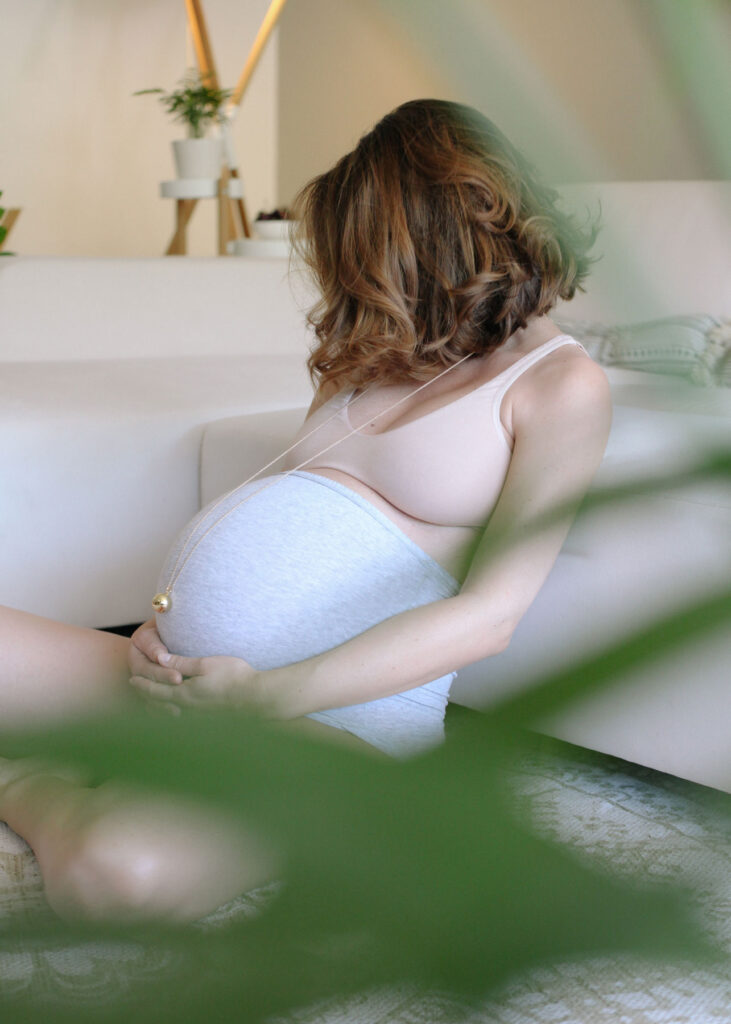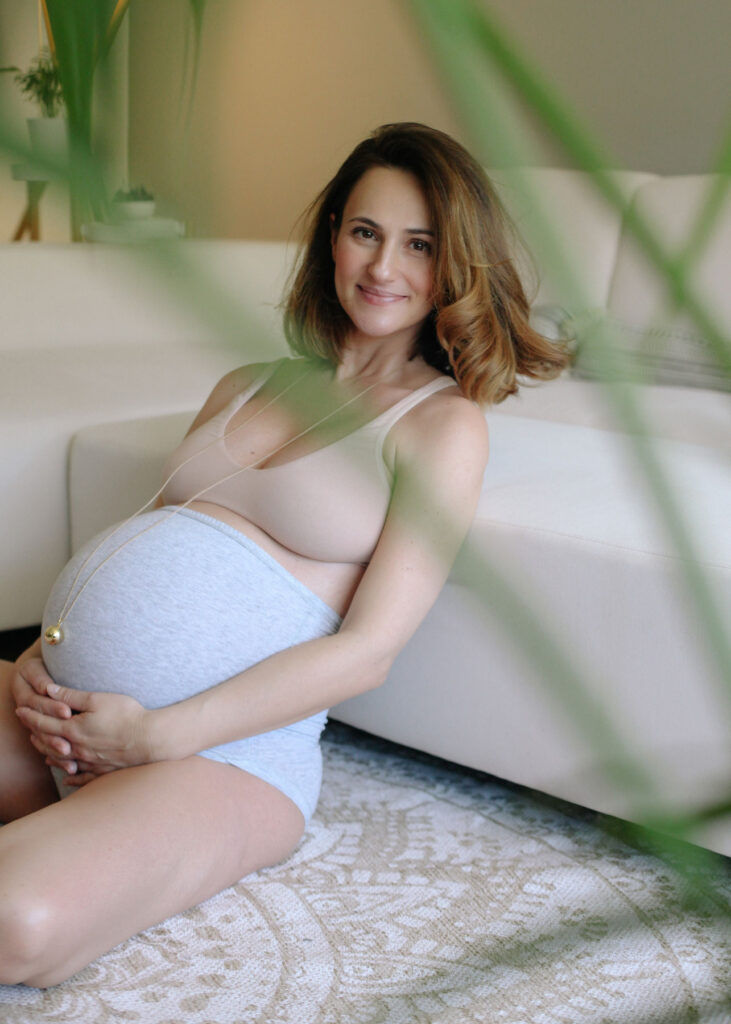 And while I am in midst of the final preparations for a new life adventure and looking forward to meeting our little lion, I will let you enjoy the summer… relax, recharge your batteries and create unforgettable summer moments that you will cherish forever.  
Love you