The fall is rich, transformative time of year and I especially look forward to it when it comes to fashion. It is the palette of warm colors surrounding me that I absolutely adore, materials that I can't wait to become my designs, layered outfits that inspire a curious dose of femininity, elegance and sophistication and many A'marie women who have been wearing our autumn collections for many years now…
 So the main inspiration behind the new Jardin d'hiver – Winter Garden collection is a woman, a modern femme fatale. I imagine her in a fairytale winter garden, absorbing the autumn sunlight and enjoying all the earthy smells and colors that the cold season presents. I have decided to shift the focus of the collection to the feminine strength, power and charisma, and at the same time demonstrate the simplicity of dressing which is possible with perfectly tailored and styled pieces that captivate with their design. The main star of our fall/winter collection is the ultimate A'marie woman – a successful entrepreneur, a mother of three, Iva Radić who radiantly wears the main pieces of the season. Designed with a touch of autumn romance and Parisian chic, the new A'marie pieces inspire layered outfits in which each woman is noticed. Considering that Iva has been a great embodiment of A'marie for years, and that she wears with great confidence day and evening oufits alike, I decided to talk to her about career, fashion and style. We also discussed other amusing things in life that I am sure will be very interesting for you too…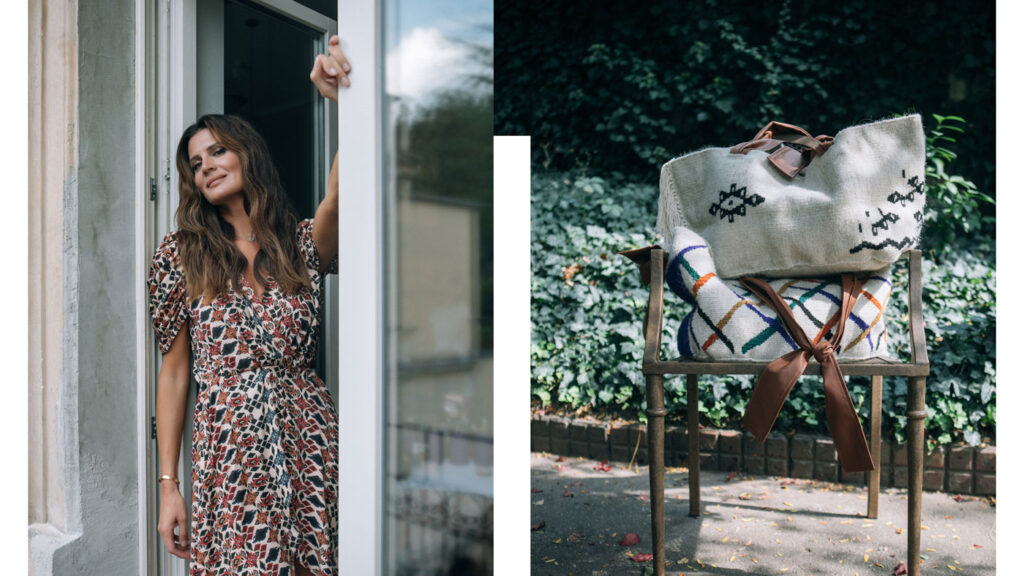 When you compare journal.hr as it was at the time you started it to today, what are your impressions? Have you achieved everything you imagined?
It's been five years since I founded journal.hr. I never dreamed of such a success. At the time, different circumstances opened up the possibility to start something of my own. If I had not launched it then, probably I would have never done it. We are all aware that major things don't happen in the comfort zone, but when you're removed from it you are able to achieve wonders. I love my job, I manage it effectively and understand it well. I am also a very social person, which is actually one of the important prerequisites for this type of business. Also, my team has grown over the years. Today, I can proudly say I am the owner of an online platform with 11 employees which records a tremendous growth in a number of readers and which is one of the most popular portals in the country.
What has been the biggest challenge of your career and how did you overcome it?
The biggest challenge for me was definitely launching an independent portal because it was all new to me. I had experience in the media, however starting from scratch after ending a business partnership was not an easy but a highly challenging endeavor. I think the key to our success is that we did everything step by step. We are all aware that great things don't happen overnight but with a lot of dedication and sacrifice. Every step was actually challenging, but just because everything was so challenging today I can proudly say that I am very pleased with how I handeled it all.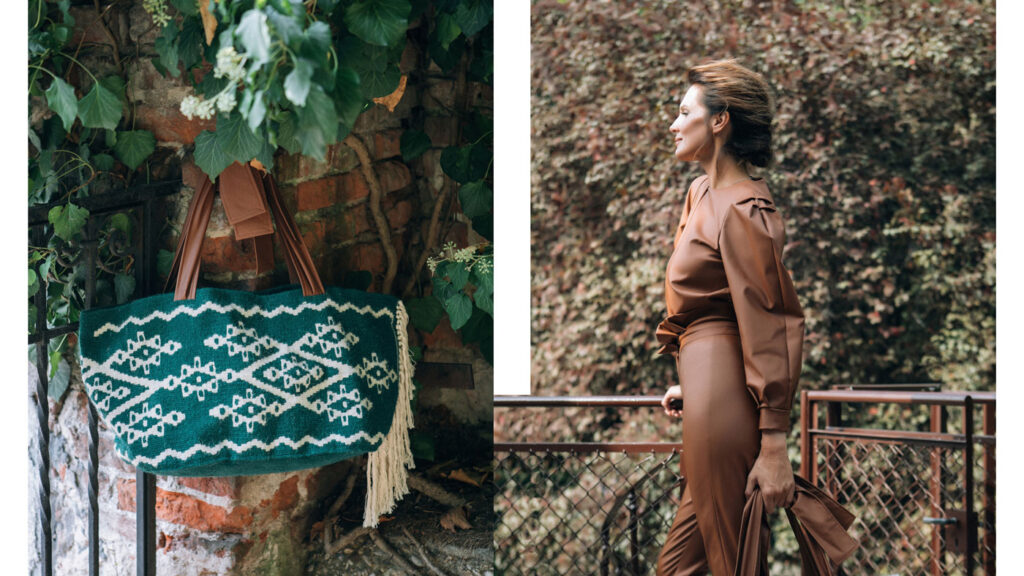 What is the most rewarding aspect of your job and what makes you happy? What are you most proud of?
A good teamwork. I love it when we are succeeding together, when I notice pride and self-confidence in my colleagues.
Which skill do you think has been most critical to your success?
I think my biggest personality trait or virtue is the fact that I'm not afraid to learn and that I am a social person which proved to be critical in running this type of work. I did not start this business as a person who knew everything, but I learned everything in the process.
What would you like someone to invent to make your life easier?
I have to admit I've thought about it often. Maybe to make my Siri even more effective so she may anticipate and assist me with all the things I tend to forget. I often don't remember where I put my car keys or house keys, where those important documents are that I stored in the safest place in the house… Siri could help me immensely. Also, I would like to be able to clone myself, so that one Iva concentrates on her job on days without end, while the other Iva is a mother and housewife.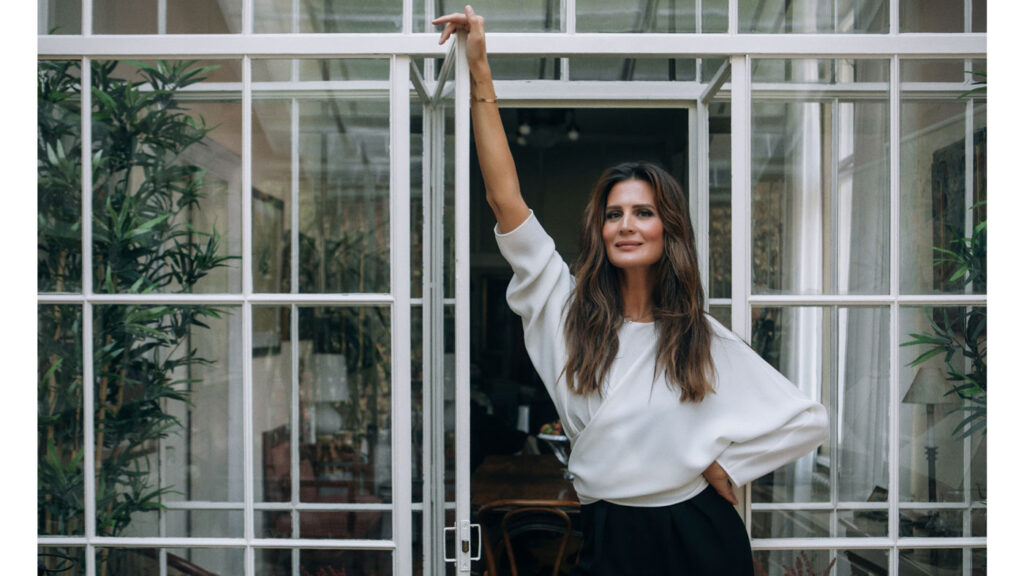 What advice would you give to women regarding fashion and style? What is your inspiration?
We are all so unique, distinctive and special so I don't really like to give fashion advice Above all, I would like us to remain our true selves. The most important in the whole story is our attitude towards fashion. I think we have to treat our fashion sense casually and simply enjoy it.
When did the love between you and my brand happen?
It happened a long time ago and it is ongoing. I remember well your first piece in my closet. It's a sensational leather corset that I wore to the Story magazine party with a plain white T-shirt. That's when I fell in love with your aesthetics and everything you do…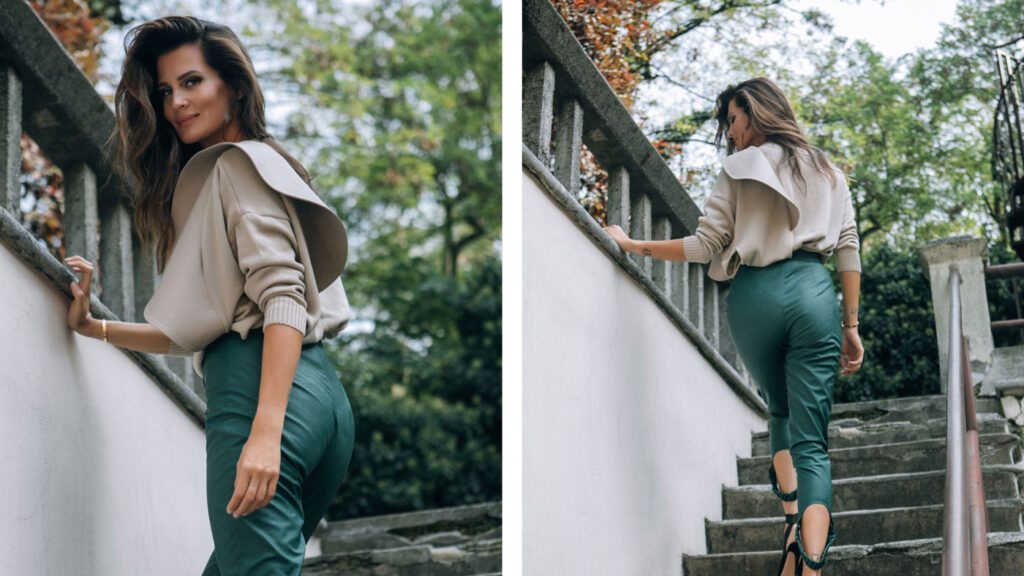 You had the opportunity to be among the first to see and wear our new fall/winter 2020/2021 collection… What are your impressions?
This collection embodies my fashion sense and maybe that's why I felt so good wearing it. I was attracted by the wonderful autumn colors, gorgeous materials and designs. I'm just thrilled! I discovered myself in every look!
If you had to choose one piece, which one would it be and why? How would you style it?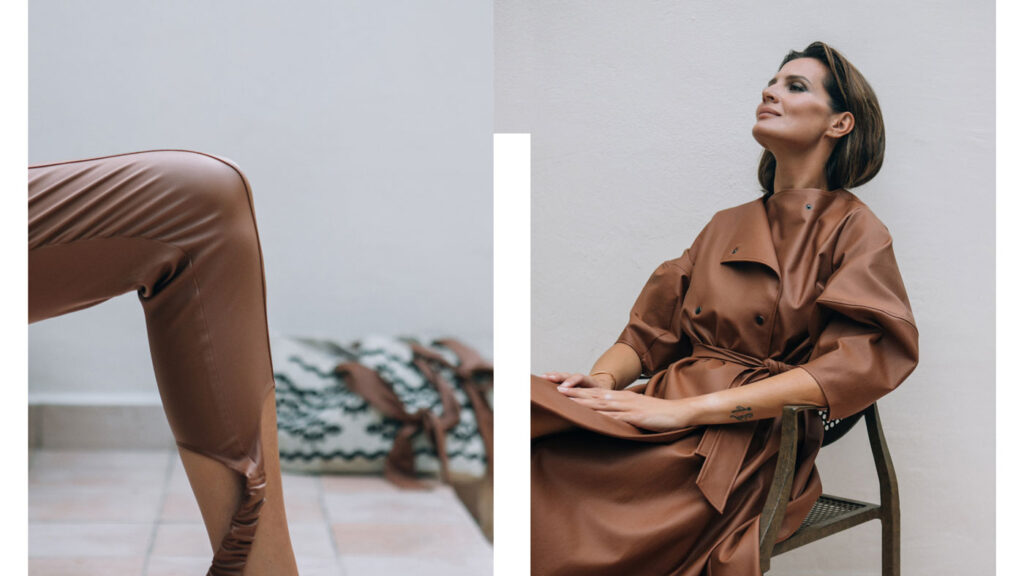 And which piece do you predict will be the most popular?
Without a doubt, the black Shay dress. It is the fall version of my favorite white summer dress for which I got an abundance of compliments this summer. If you are looking for a statement dress that you will wear for years to come and in which you will always feel incredible, without much thought, invest in a Shay model.
… way to entertain clients or colleagues?
Absolutely our Journal parties that we host twice a year. We organize them with a lot of love and passion for all our clients, associates, partners and friends, and I know that everyone always enjoys them.
I don't exercise, but I promised myself I would start. However, if walking is considered an exercise, then we have found my form of exercise. I have my own ritual that I follow at least twice a week – I take a long walk in the Maksimir park, around the lakes. It's a a way to reset my brain.
The moment I'm alone. I love the silence, a cup of warm coffee and those few lines of my favorite book that always carry a good message.
… way to spend time with your children?
Our weekends. Each weekend someone else is in charge of choosing which meals we'll cook. Cooking and preparing, music, talking about experiences, traveling together, fun trips, vacations, going to Maksimir park… In fact, all those little things that make them aware their mom is always present.
… beauty product or treatment?
My 15 minute skincare routine with outstanding Biologique Recherche products is reserved for the evenings. I swear by the perfect combination of products for my skin and age that the Biologique Recherche team has prepared for me. They are my number one skincare ally.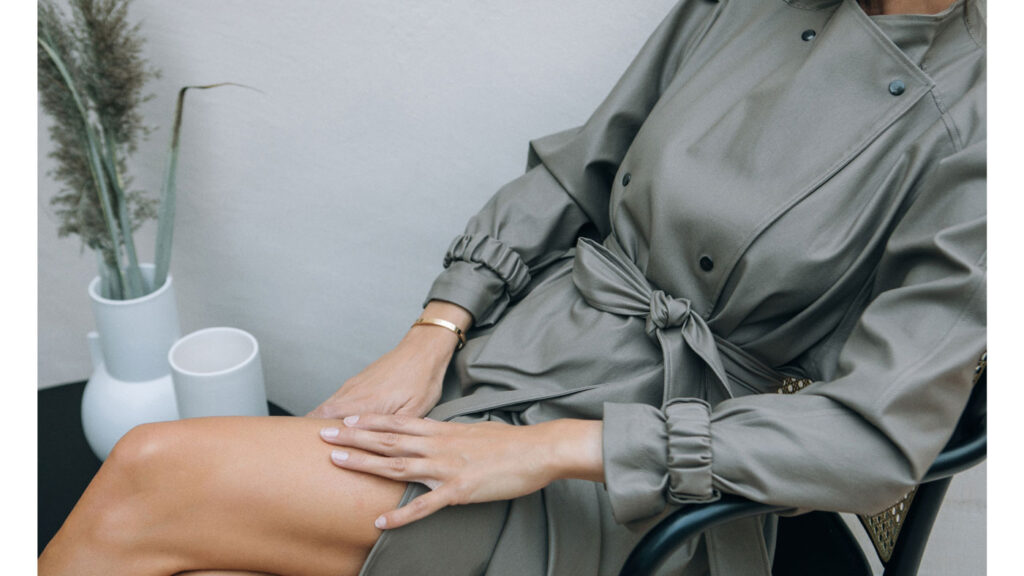 … A'marie piece you have in your wardrobe?
Do you really think I can single out just one? I have plenty! They are truly timeless, excellent quality and easy to style.
Many family memories were made at Okrugljak restaurant. There's an evaluation of my whole life. I arrive, sit down and just every single table reminds me of a lovely story. I also really like Mano, Vinodol, Korčula, Dubravkin put… These are the places I visit usually when I want a good ambience and delicious food.
The coffee place that I would associate with my children and many privately dear moments is my local, neighborhood cafe that is located across the Maksimir park, on Bukovačka Street. It's called Park Cafe, a place where I feel at home. Along with it, there are of course Ljupka's Jolie Petite Patisserie and Magnolia in the city center, as well as the Mala kavana.
I'm not a big fan of sweets, but Domačice and Plasma cookies are my favorite desserts.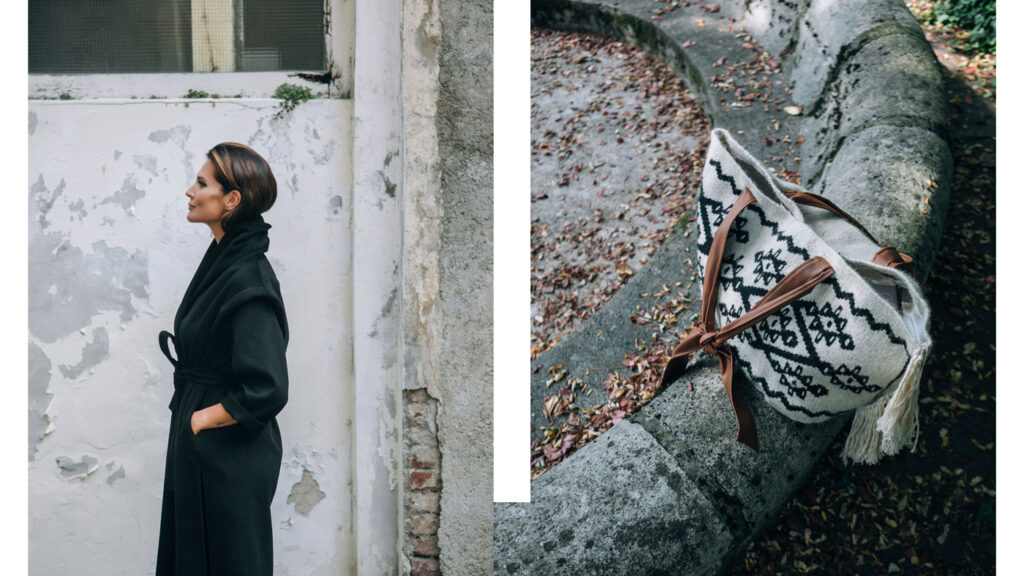 … the city you are always happy to return to?
Paris always wins. Those city lights, that beauty, everything! And, given that my daughter started studying there, I will travel to Paris even more often.
… service you can't live without?
The first is absolutely my coffee service set and my cup of morning coffee. I just can't live without it. Apart from the ritual of drinking morning coffee, my life is unimaginable without WhatsApp, my mother's help and the support of dear friends I trust to help me with the children. Of course, there is Mrs Lilja who helps me around the house and the household chores.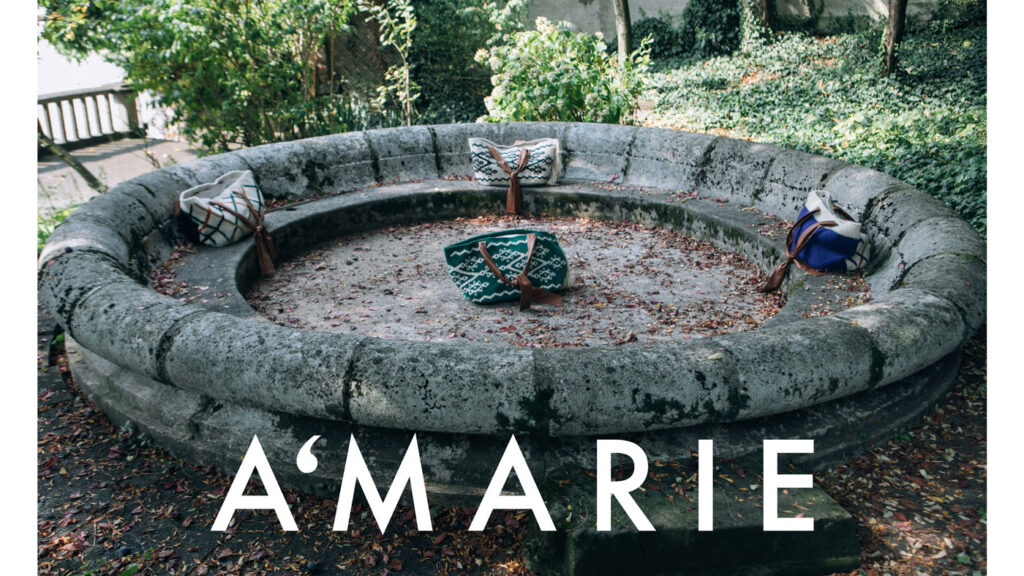 I hope you have enjoyed our conversation and that you found your favorites for the cold season in the new Jardin d'hiver – Winter Garden collection, created with a lot of love and attention for all the inspiring A'marie women…
Appreciate the amazing autumn and our magical designs!