Let's embark on a summer adventure together with A'marie muse who is spending the whole summer in perfectly tailored, incredibly feminine and irresistibly noticeable one-piece swimsuits. She is packing for an enticing vacation in one of the most gorgeous destinations on our beautiful Adriatic coast, and she is also looking forward to spontaneous garden soireé parties by the pool. Her fête d'été (summer party) must be exciting and memorable, and she wishes to look sensational at all times.
The focus of A'marie summer collection is precisely on the flattering swimsuits that come in three styles this season and a handful of pretty colors. Whether you're wearing them for swimming and sunbathing, or re-purposing them in the evening as a bodysuit with a pair of linen pants or your favorite high-waisted denim shorts, you'll absolutely look amazing in the new A'marie swimsuits. Rio swimsuit was a favorite style of many A'marie clients last year, so it is available again this year in alluring Nero, Lanzarote, Barocco and Army hues. This sophisticated one-piece swimsuit is adorned with gorgeous shoulder ties, scooped neckline and a low back.
Apart from a bestseller, A'marie has enriched the upcoming summer season with divine new styles. Iro swimsuit is a one-shoulder piece, distinct for its irresistible colors (Nero, Avorio, Patagonia and Riad) that suit every shade of complexion, as well as for the adjustable shoulder straps. There is also a glamorous and attractive piece Bonita, special in that it can be tied in several ways, and it comes in Nero, Trophy, Zodiaco and Angora hues. The swimsuits are cut of high quality fabric that has UV protection, and they are resistant to chlorine, oils and peeling. The swimsuits come in two sizes.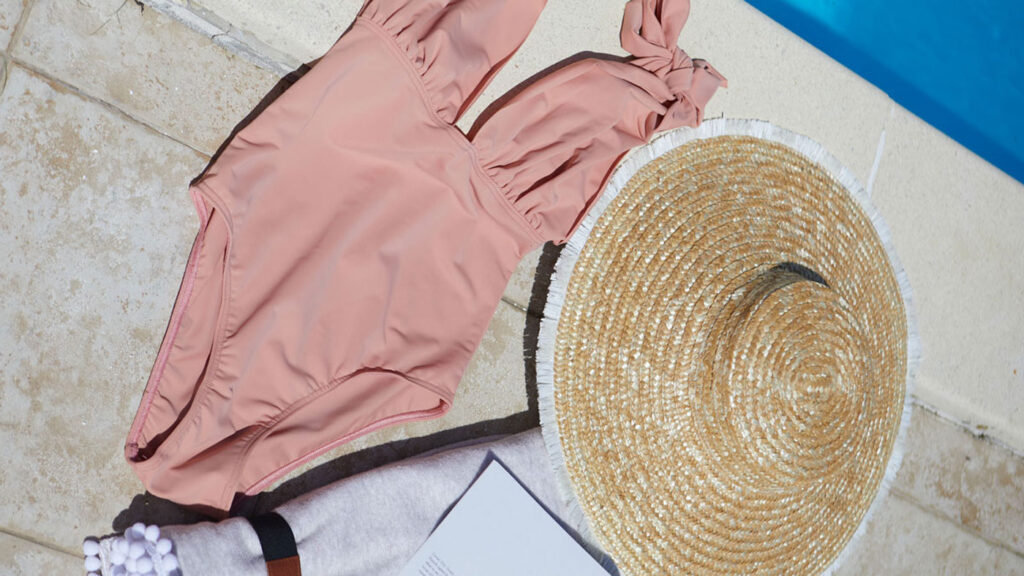 An A'marie fan also needs essential yet chic beach accessories for a perfect seaside escape. Therefore, A'marie summer edit is enriched with romantic and especially feminine straw hats. Ai comes with a wide brim and was created for dramatic, fancy looks, while Ai Piccolo is a smaller version of the luxurious Ai style and it will become your favorite companion both for the beach and for walking around, and Haya is last year's favorite with a 9 cm wide brim that exudes classicism.
Whether you are beachside or poolside, a chic beach towel is a must-have and it will complete every summer edit. Our Bisou, Agave and Isla beach towels are ideal accessories large enough to lounge on, that you will never forget to take with you as they come with the carry handles that captivate at first sight. Bisou is adorned with a detail of a woman's face that has already gained many fans, Agave is adorned with large leaves embroidery, while Isla comes with lovely pompoms that we absolutely adore in the summer months.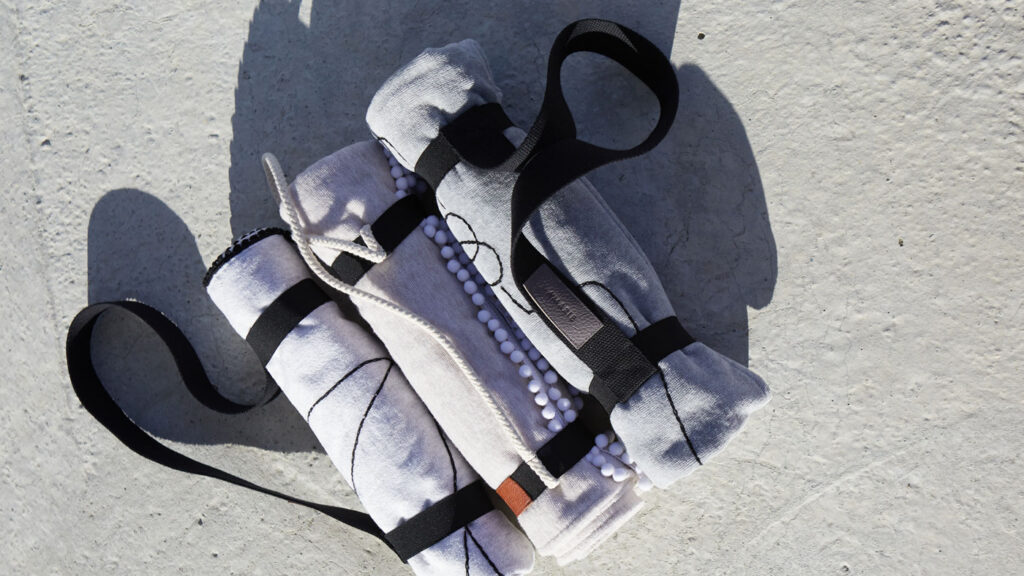 No matter where you will have fête d'été, just make sure it is chic, fabulous and memorable.
Enjoy summer holidays with the new Fête d'été A'marie collection!
Xoxo